For 23 years, Michael Colman and Kevin Butts have worked side by side at the Park Newberry in the Gold Coast. The colleagues are among the best-known and most-respected doormen in the area. Even the cab drivers know their names, along with the people they serve at 55 W. Delaware Place.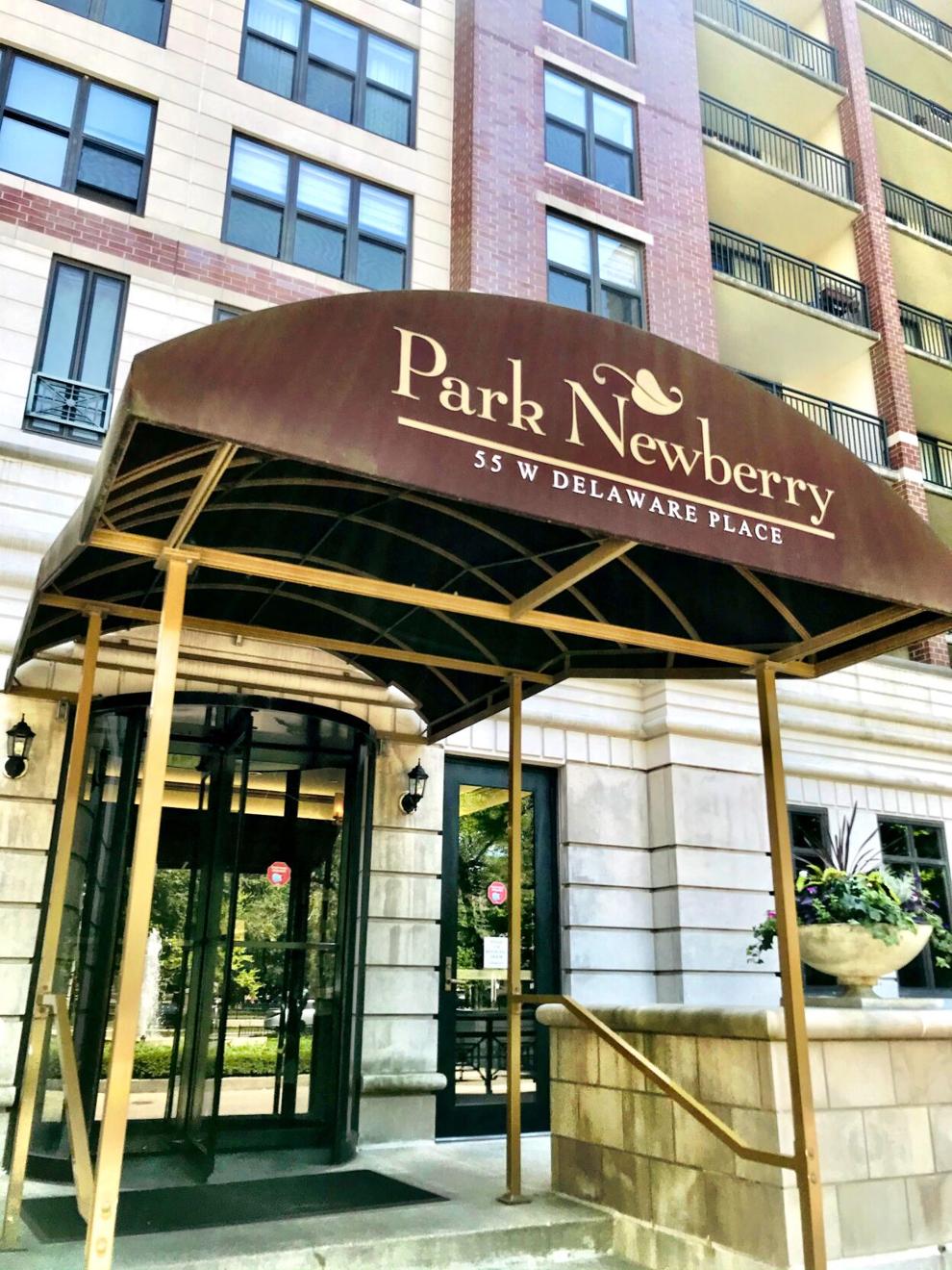 Across from the lush, green Washington Square Park and The Newberry Library, the building is situated on an entire city block on West Delaware Place between Clark and Dearborn streets. The development, which has 183 units on 12 floors, was conceived and built by Joel Carlins (Magellan Development) with a group of investors. The property was originally owned by the International Salvation Army.
Shortly after the property was constructed in 1998 and tenants began moving in, Colman and Butts were hired.
Colman had worked security in a number of locations, including trade shows, the Hyatt Regency and McCormick Place. His older brother was working in the building when a job opened up and he recommended Colman. Colman first considered a maintenance position, but with his kindness and charm, he was soon working as a doorman. Colman is a car enthusiast who loves tinkering with all types of vehicles, including vintage. He also loves watching all sports on TV and creating one of his favorite meals, spaghetti.
Butts first worked at small chain grocery stores in the Chicago area before a friend suggested he apply at Park Newberry. He said he loves his job because he has "always loved people."
"It's the people who live here and who come to visit that make my job so enjoyable," Butts said. "I like treating people with love and respect. That's the way my mother raised me."
On his days off, Butts loves to collect action figures. He has more than 3,000 figures and has enjoyed this hobby for the past 20 years. And even though he's lost more than 100 pounds since he started this job, he still loves Popeyes chicken.
Park Newberry residents are loyal to their building, with at least 30% of the original homeowners still in residence.
"Many of the owners have moved to larger apartments as their families have grown," said Realtor Elizabeth Ballis, who lives in the building. "One of my clients got married and keeps his unit rented until he wants to move back."
Developer Joel Carlins said the dynamic doorman duo is "terrific."
"They're intelligent, loyal and they don't say no. They could work at any building and we're lucky they chose to stay with us."
To nominate your favorite doorperson, email info@chicagostarmedia.com with their name and why they should be the doorperson of the month. Winners will receive a $25 gift card to Mariano's.