Highlights of a post-pandemic Chicago Renaissance will include young people starting businesses, year-round dining alfresco, and a revitalized State Street, according to a pair of experts who spoke at a recent forum hosted by the Chicago Loop Alliance (CLA).
The Global Trends Affecting North American Downtowns forum featured presentations from Brad Segal, president of Progressive Urban Management Associates (PUMA), and Lesley Roth, director of urban planning at Ratio. The hour-long presentation was part of the Chicago Loop Alliance's Downtown Futures Series.
A real 'game-changer'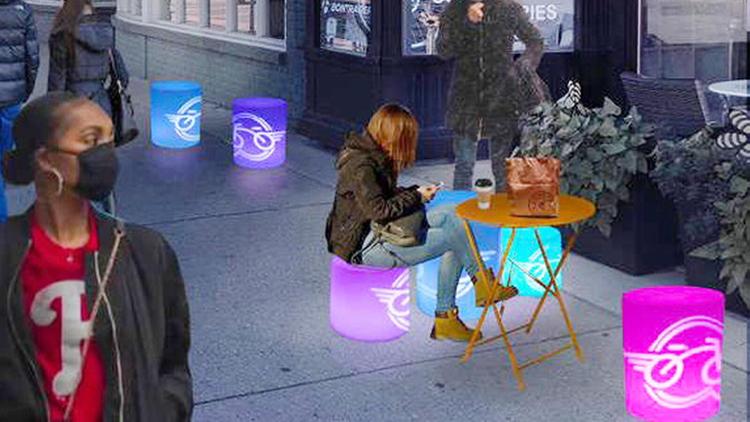 The speakers presented a glass-half-full scenario for urban renewal, and there was ample evidence to back it up. After declaring that the world has been turned "upside-down" by the pandemic and the protests, Segal said the economic stress is inspiring innovations that will ultimately benefit the city.
"This has really been a game-changer," he said. "We're predicting an 18-month-to-three-year rebound coming out of this."
According to Segal, demands for affordable downtown rent and socially-conscious products are accelerating the "demise of many retail formats that were already in trouble" such as "department stores, legacy brands (and) outdated shopping malls." They are also creating "a surge in entrepreneurship from younger demographics."
Segal mentioned State Street in particular as a specific location of impending rebirth.
An 'exciting time in the design world'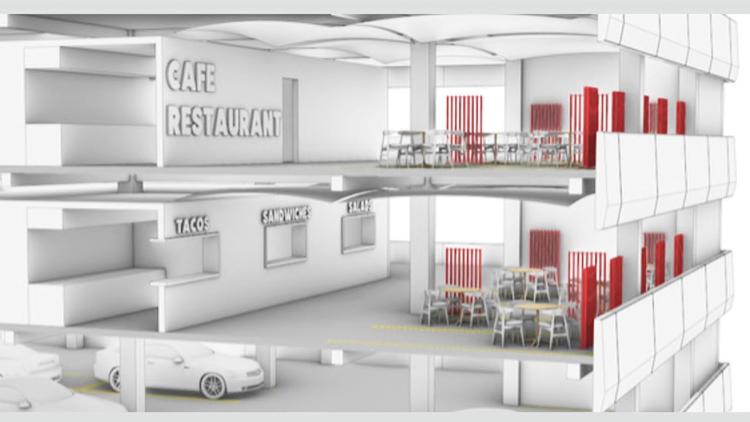 Roth complemented Segal's optimism, saying, "this is a really exciting time in the design world."
The city's once-thriving commercial and retail streets appear to be the most impacted by COVID restrictions, but they are also fertile ground for new ideas, she explained.
Reimagining thoroughfares to contain less vehicular traffic and more room for pedestrians, stores, restaurants and retail activity will increase "connection and interaction," she said. Ultimately, the process would inspire "an opportunity to be more inclusive and create a space where people do feel a sense of belonging."
The idea is well suited for a town where outdoor activity thrives in warmer weather. According to a Chicago Tribune article, the city hosted more than 150 summer festivals throughout its 77 neighborhoods in 2018. When the outdoor fests were cancelled to accommodate for social distancing in 2020, Mayor Lori Lightfoot began allowing restaurants to seat diners in the streets.
The Chicago 'Winter Dining Challenge'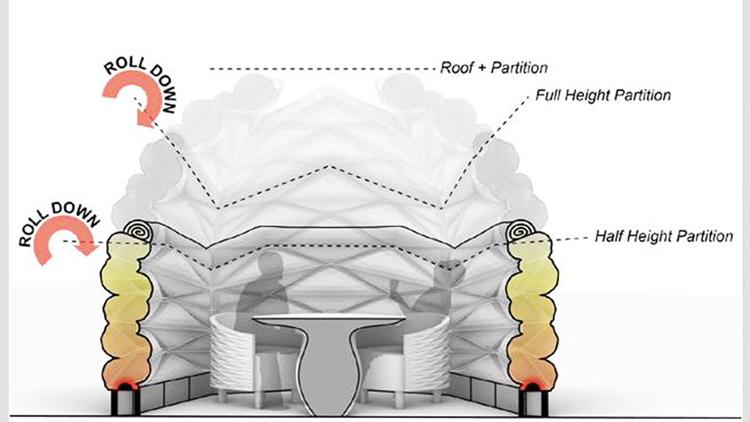 The program continued all summer, and on Aug. 25, Chicago hosted a Winter Dining Challenge focusing on ways to keep it moving forward. More than 640 submissions arrived from 15 countries. Parking garages, pneumatic pods, and retired school buses were among the suggested alternatives for cold-weather restaurant space.
But a preference for outdoor dining is not the only reason to be optimistic about post-pandemic success. Chicago has been earning its reputation as "The City That Works" ever since it burned to the ground in 1871. Moving forward, COVID-19 will become one small part of its great history.
from Chicago Loop Alliance on Vimeo.