GEMS Chicago World Academy Chicago described a new mission of "race, equity, and social justice" in a letter about Juneteenth sent to GEMS Families and authored by Head of School Tom Cangiano.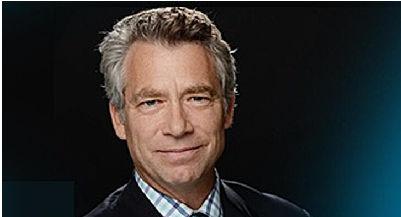 Juneteenth, as the letter states, is a "commemoration of the final emancipation of slaves in the United States in June of 1865." Celebrating the event reinforces the virtue of GEMS's "Chicago Curriculum," which Cangiano has summarized by saying, "you become a great global citizen if you are a great local citizen."
Besides describing the context, history and importance of Juneteenth, Cangiano also lays out a path forward by describing how Juneteenth will be implemented into the Chicago Curriculum.
The full text of the letter is below.
ALSO READ: Virtual classrooms at GEMS help students learn during coronavirus era
Dear GEMS Families,
The recent killings of George Floyd, Breonna Taylor, and now Rayshard Brooks by police officers have sparked a movement to reform the way police departments operate.  They have also spurred interest in issues of social justice and equality from very broad segments of the population.  Although the events themselves are tragic and painful, our hope is that they will help to sustain a renewed effort toward the realization of the highest ideals of this country: democracy, equality — especially equality of opportunity — and justice.
Today is Juneteenth, a commemoration of the final emancipation of slaves in the United States in June of 1865.  Slavery wasn't fully abolished until the ratification of the 13th Amendment on December 6, 1865.  Like other significant events in the history of people of color in this country, Juneteenth was not widely known outside of African-American communities until relatively recently.  Similarly, the race massacre that occurred in Tulsa, Oklahoma, on May 31 and June 1, 1921, is an event that received very little coverage in history textbooks.  This needs to change.
We have gathered more than 30 faculty and staff volunteers who will begin the process of understanding more fully issues of race, equity, and social justice and to begin to implement curricular initiatives along these lines that will dovetail with our Chicago Curriculum. This is exciting and very important work.  We'll update our students and families on the efforts in the fall.
But today, let's celebrate Juneteenth. Please see the attached list of events in Chicago (both online and in person) that commemorate one of the most impactful milestones in the history of this country.
Chicago Tribune's Juneteenth Celebrations List
BlockClub Chicago's Juneteenth Celebrations List