Common sense prevailed during an Aug. 29 "Peace & Unity: Shutdown our Magnificent Mile" demonstration on Michigan Avenue. As approximately 150 protesters condemned police — and approximately 150 police officers observed them — the mood stayed relatively cool and everyone scored a win for the First Amendment.
The event was hosted by Chicago-based humanitarian organization Tikkun Chai Inter-National, which "advocates and fights for human rights of all people," according to its Facebook page. Founded in 2018 by Rabbi Michael Ben Yosef, Tikkun Chai Inter-National is the same organization that hosted the August 15 Shutdown Our Dan Ryan march.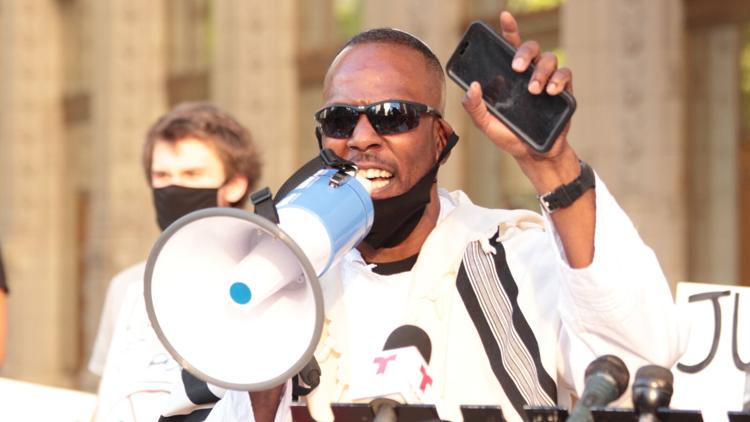 The Chicago Activist Coalition For Justice, an auxiliary organization sponsored by Tikkun Chai Inter-National, co-hosted the demonstration.
Although the protesters did not actually shut down the Magnificent Mile, they marched south and occupied the Ohio St. crosswalk for about an hour, preventing eastbound traffic from accessing Michigan Ave. They did not enter the intersection because Chicago police formed a barrier that stretched for nearly a block along the western side of the street.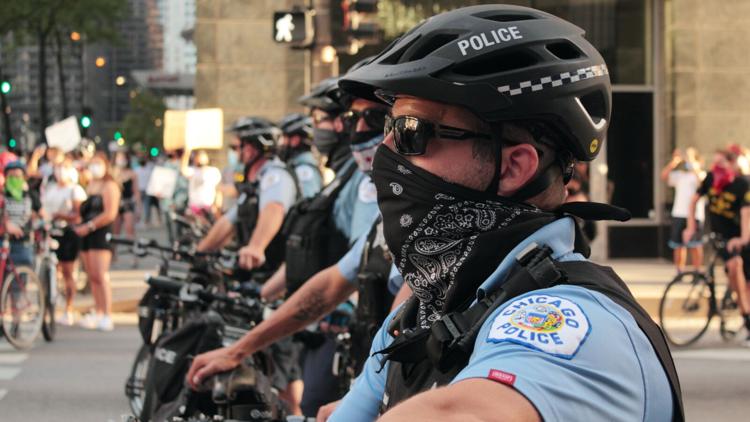 At one point, a handful of protesters demanded that an officer put on a facemask. After a few minutes of spirited persuasion, he complied. There were no arrests, no shattered storefronts, and no incidents of looting.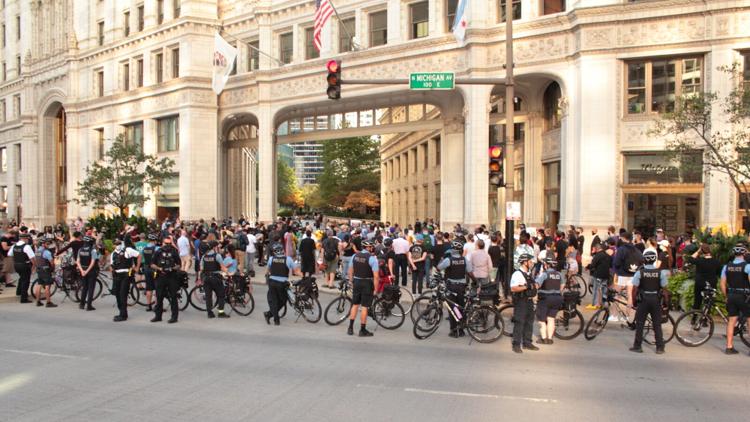 Chicago police on Twitter
Zero arrests were made during this evening's peaceful protest downtown. Thank you to EVERYONE who helped keep our downtown area safe. We will always facilitate & protect your First Amendment Rights in a safe manner, while ensuring the safety of residents, property & businesses.

— Chicago Police (@Chicago_Police) August 30, 2020