Rising COVID-19 cases throughout Illinois and the U.S. at large have prompted Gov. J.B. Pritzker and the Illinois Department of Public Health to announce statewide Tier 3 mitigations will go into effect at 12:01 a.m. Friday, Nov. 20, in an effort to slow the virus's spread.
These measures, designed to encourage residents to stay home whenever possible and limit gatherings, affect industries, businesses and institutions such as retail, health and fitness centers, personal car services, bars and restaurants, manufacturing and hotels, offices, meetings and social events, organized group recreational activities and indoor recreation, theater and cultural institutions.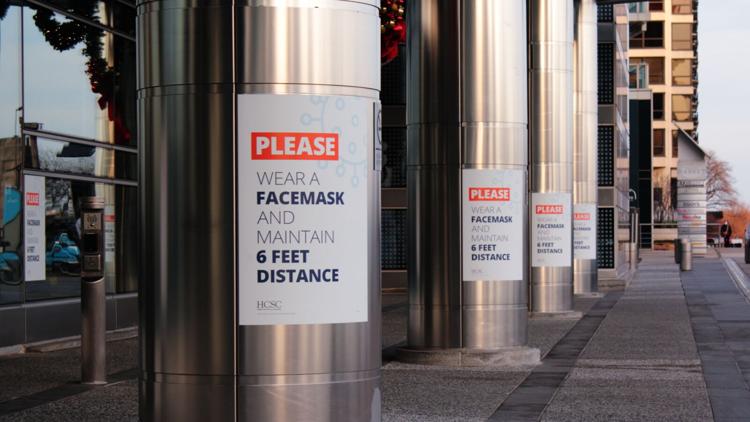 Among the guidelines are 25 percent capacity limitations at retail stores —grocery stores and pharmacies are permitted to operate at up to 50 percent capacity — no indoor services at bars and restaurants and closures of casinos, performing arts centers, theaters, amusement centers and indoor museums. A full list of guidelines can be found online at https://coronavirus.illinois.gov/s/restore-illinois-mitigation-plan.
"I'm hopeful that by limiting our in-person interactions, we will succeed at avoiding a stay at home order like what we had in the spring – when the choice between saving lives and saving livelihoods was even more stark," Pritzker said in a news release. "Tier 3 may allow us to do both. Like in other states like Michigan and California and Washington, it's our best effort to avoid a stay-at-home order and save lives."  
The IDPH plans to continue tracking COVID-19 positivity rates and hospital capacity metrics for a two-week monitoring period to determine the next steps forward. Returning to Tier 2 mitigations requires a region to have a seven-day test positivity average of less than 12 percent for three consecutive days, ICU and hospital bed availability exceeding 20 percent for three consecutive days and a decline in the seven-day COVID hospitalization average for seven out of the previous 10 days.