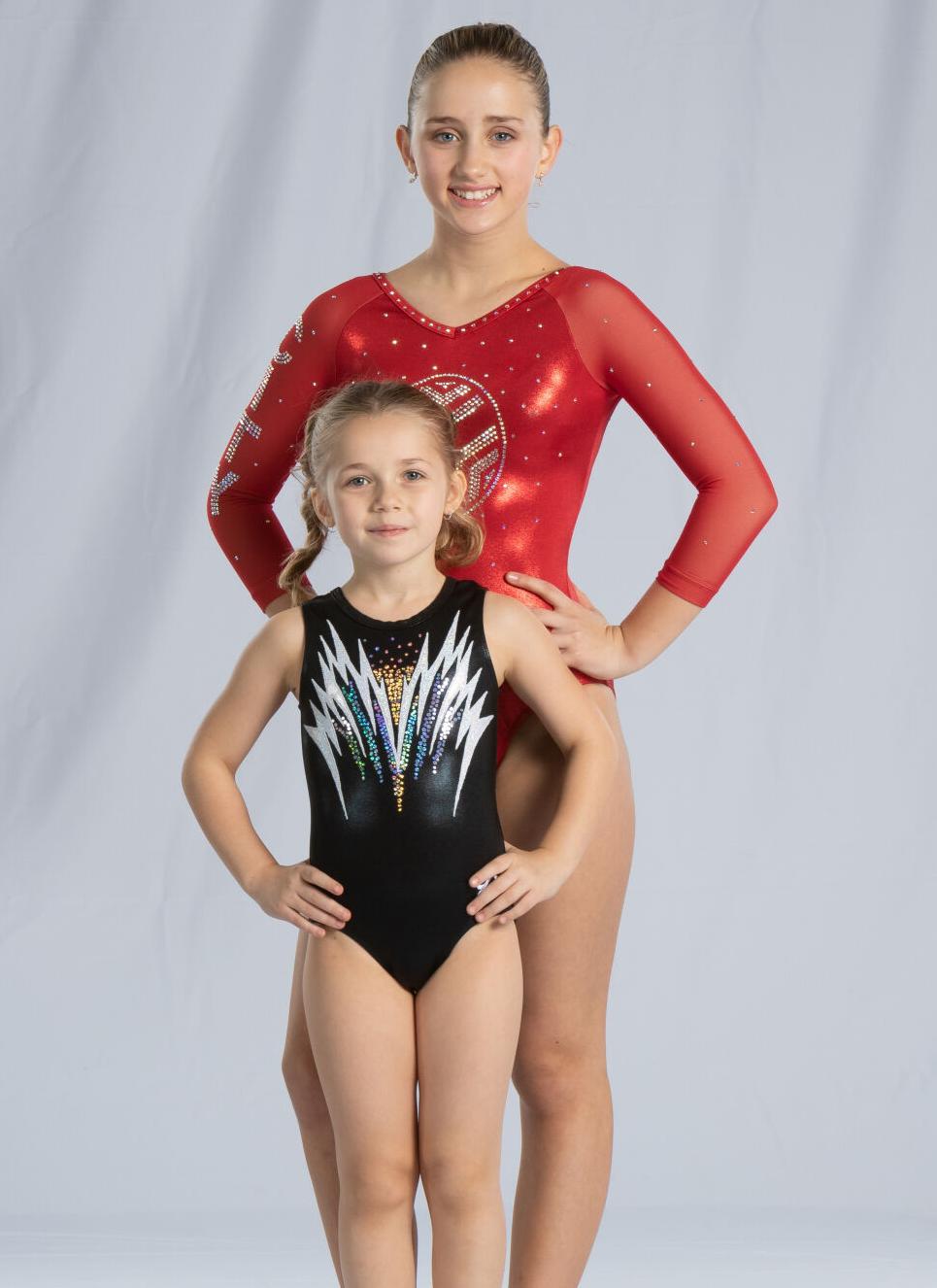 Eleni and Ava Tsatsos started gymnastics in their preschool years.
The sisters, who attend GEMS World Academy in New Eastside, train at C.I.T.Y Club Gymnastics Academy in the South Loop. Every year they look forward to competing in the United States of America Gymnastics (USAG) sanctioned meets, and this year is no exception. 
With competition season already in progress, the girls remain laser focused on their goals and hope to qualify for State and Regionals. 
"This is my second year doing the same skills," said Eleni, a seventh-grader on the USAG Xcel Gold Team. "Last year I was consistent in my scores and I qualified for State and Regionals. This year I have a lot of upgrades, which are harder skills. I want to maintain my scores or do even better with the upgrades."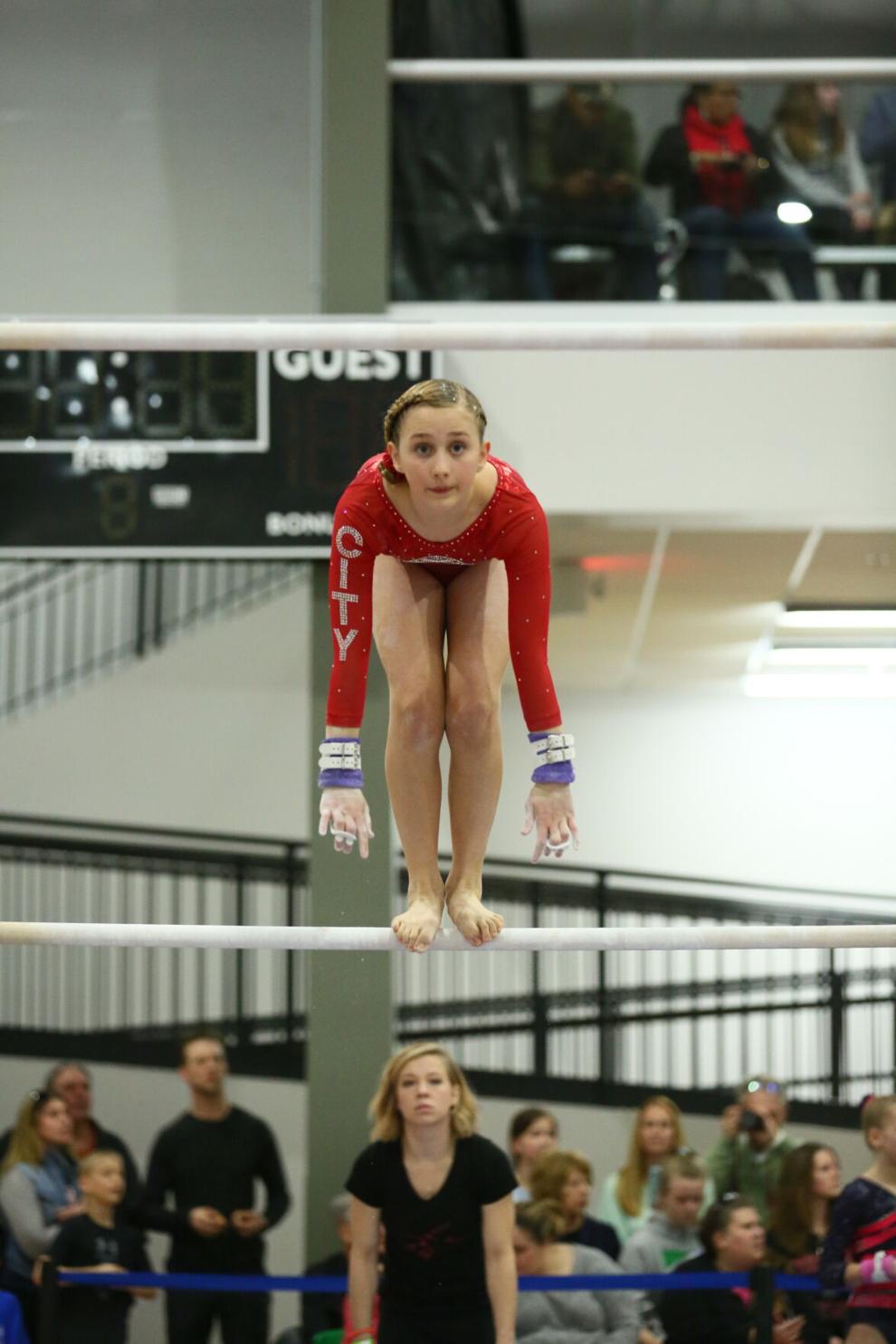 Ava, who is in fourth grade and on the USAG Junior Olympics Level 4 Team, has equally ambitious goals.
"I qualified for State last year and I want to do it again this year," she said. "I really want to get all nines for my scores, since that's what I did last year. It's going to be harder this year because I have new and different skills."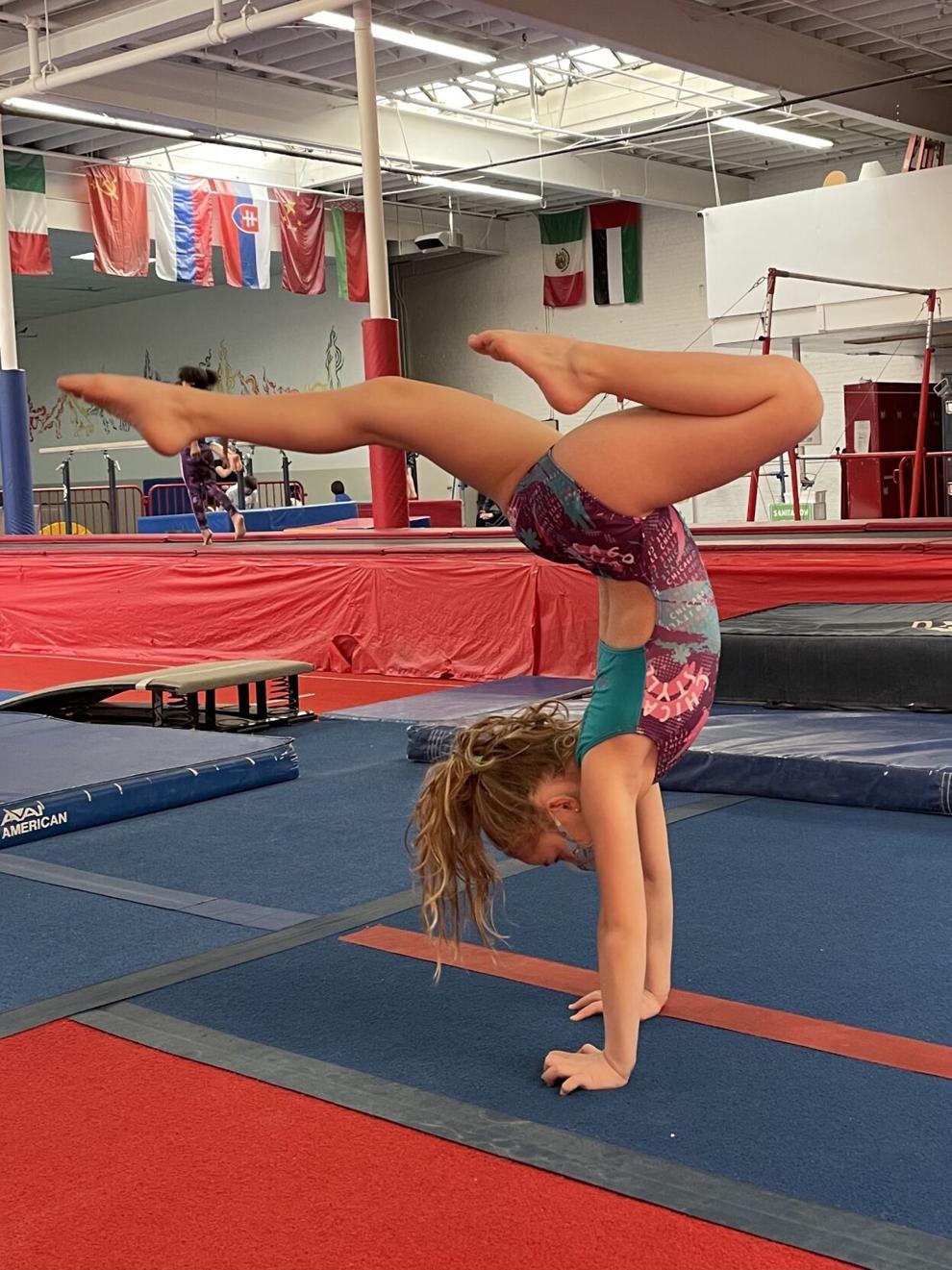 In-person meets are slated to proceed this year under strict Illinois Department of Public Health (IDPH) guidelines for youth sports. If increasing COID-19 cases hamper the ability to perform with their teams, competitors would move to compete individually at their own gym, with a camera videotaping their routines, instead of a judge watching them live. 
"I think if we do it on camera, it won't be that good," Ava said. "It would be better to have a judge there, instead of just sending in a video."
"I feel like I'd try my best either way," Eleni said. "But I wouldn't enjoy the video as much. When I'm around other competitors, I can really show off."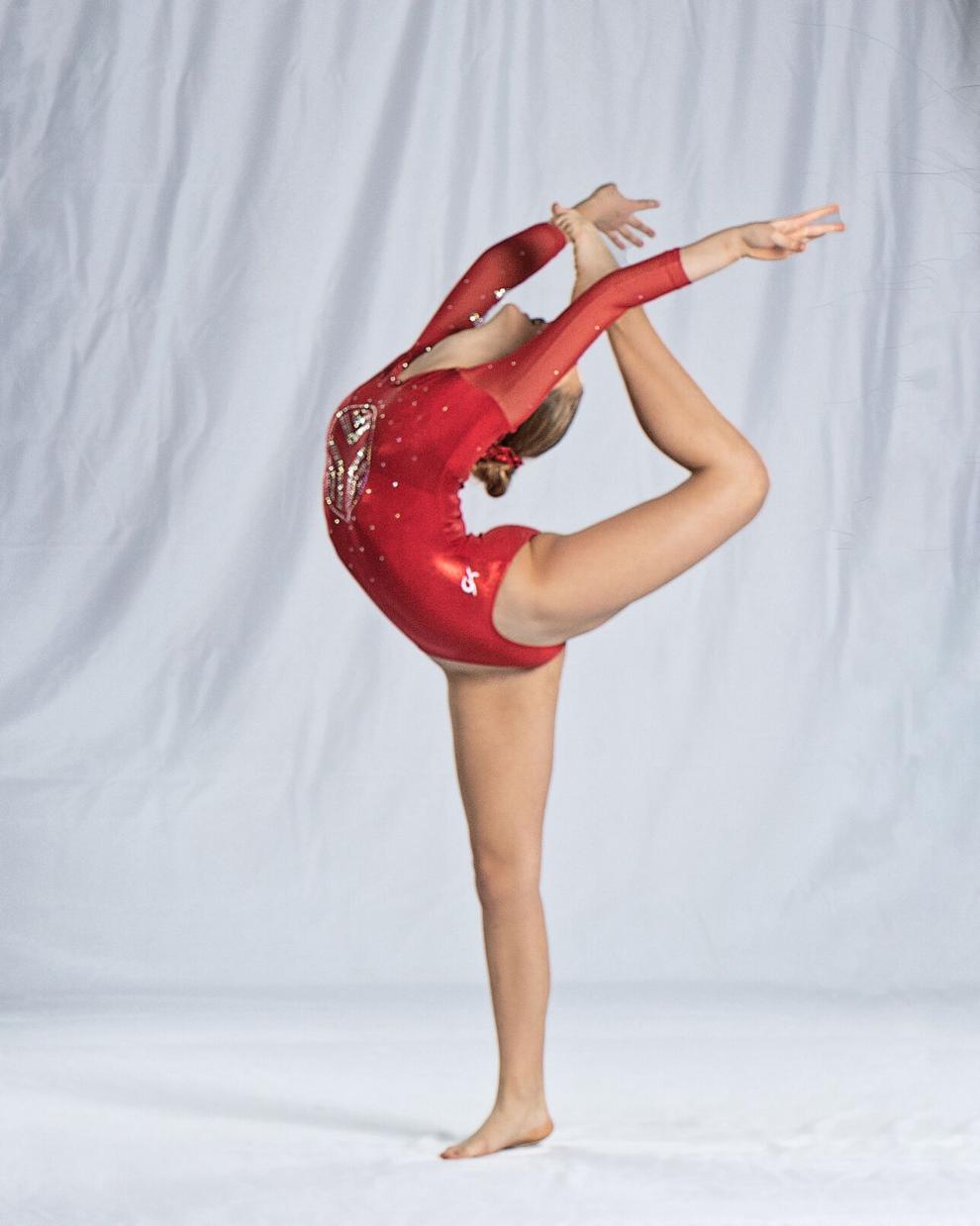 The girls practice 12 to 15 hours a week throughout the year. Their training has returned to the gym, but at times they were limited to Zoom practices. 
"We did a lot of conditioning, stretching and dancing on Zoom," Eleni said. "It was very basic stuff and no major skills. But I definitely strengthened up a lot."
Training at C.I.T.Y. Club gym during the pandemic hasn't always been a certainty, but so far things seem to be going well. 
"I think they've been really creative and very safe," said Cynthia Tsatsos, Eleni and Ava's mother. "When they first shut down, I was worried. At that time we needed to stay inside and be safe. But when we went back, they followed all the rules — taking temperatures, sanitizing hands and feet and spraying down equipment."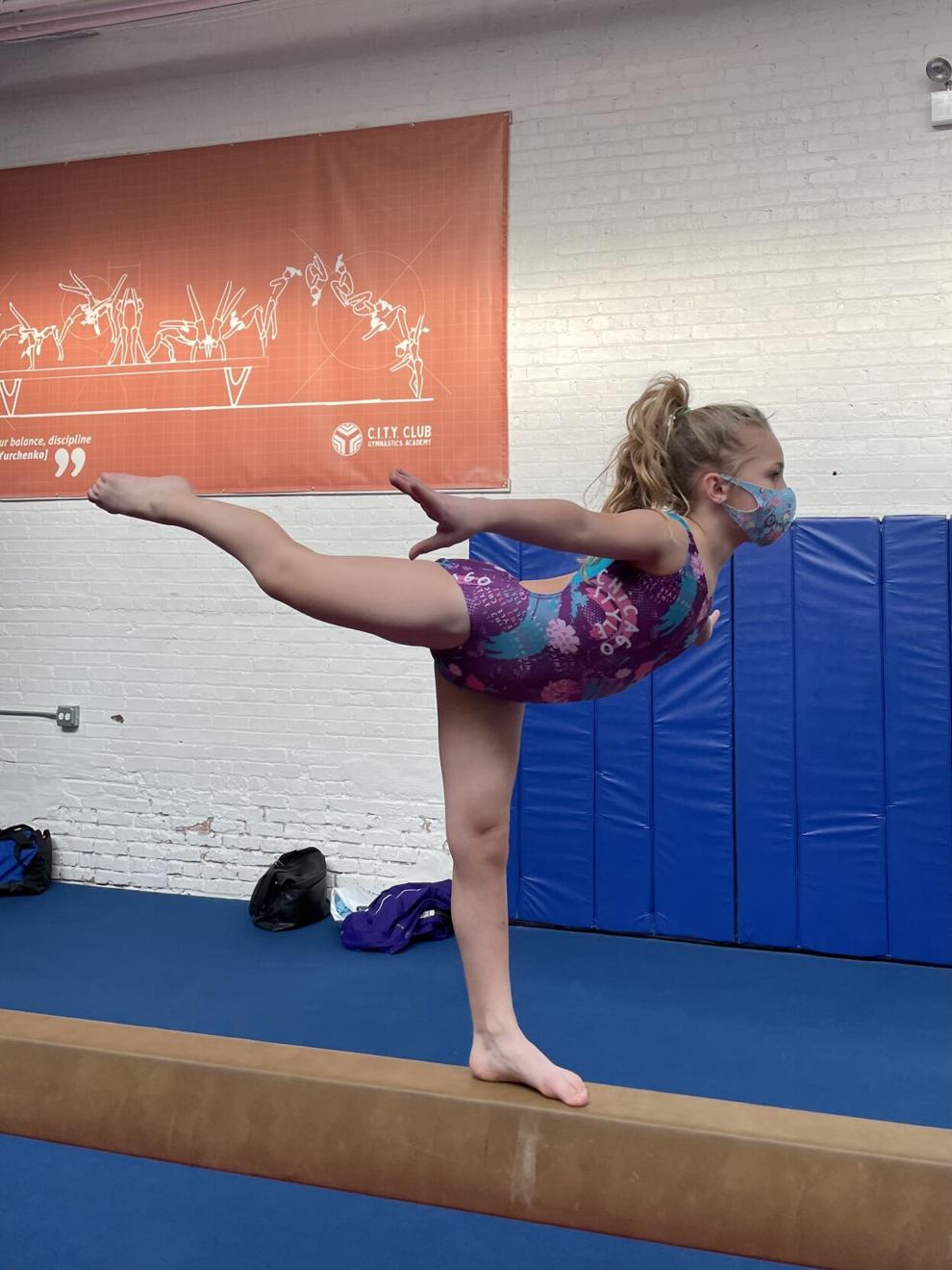 The girls have made their sport a top priority. 
"Gymnastics has taken up a lot of my life, but I'm happy I got into it. You need to be a well balanced person to be a good gymnast, and I've made many sacrifices," said Eleni, referring to missing out on time with friends and other social events.
"Being a gymnast is tough, but rewarding," Ava added. "I like to set and achieve goals. You get stronger and are able to do new things, like run faster, jump higher or leap farther. I also like it because you are part of a family."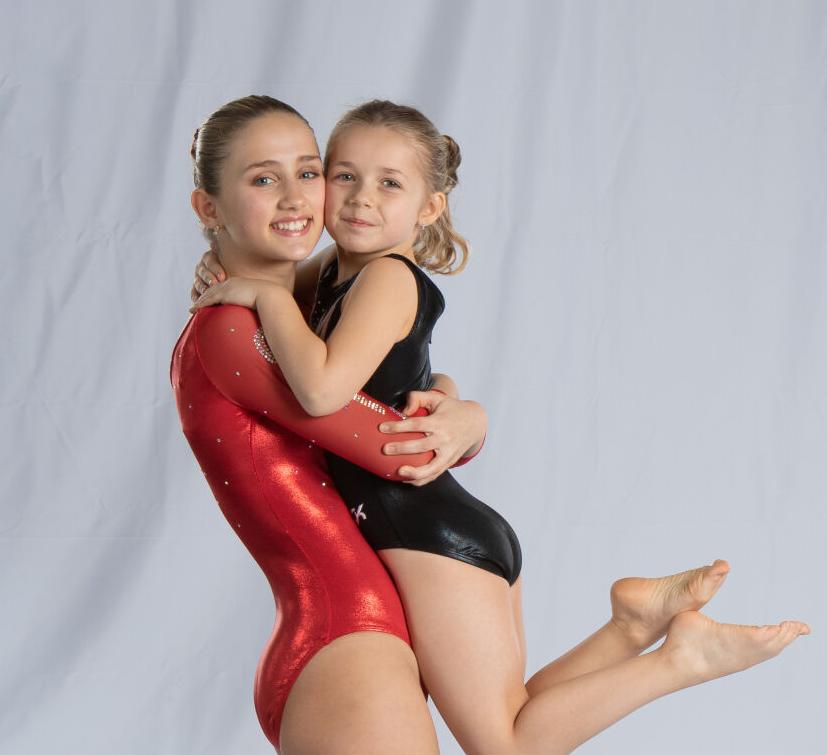 The USAG competitions will continue throughout the winter with State and Regional meets taking place in early spring, barring any shutdowns.