Aon Center leadership and project developers on Thursday celebrated the grand opening of the building's newly renovated South Plaza, which features seasonal landscaping, lounge seating and tables for dining, along with fire pits expected to debut next week.
"We are so fortunate to be here in the East loop, the world-class destination for tourism, travel, entertainment, culture, surrounded by so much natural beauty," said Jamey Dix, a principal at Telos Group, one of the leasing brokers for the building. "As Aon Center, the iconic building that it is, we embrace the opportunity to improve the property, create a wonderful space for our company's employees to work and stand up to the challenge of always making it better."
Matt Amato, Aon Center general manager, noted the updated plaza brought back sound sculptures created by artist Harry Bertoia, which were originally located in the plaza when the Aon Center was built. He said the area in front of the building had become "a much more user-friendly and much more beautiful space."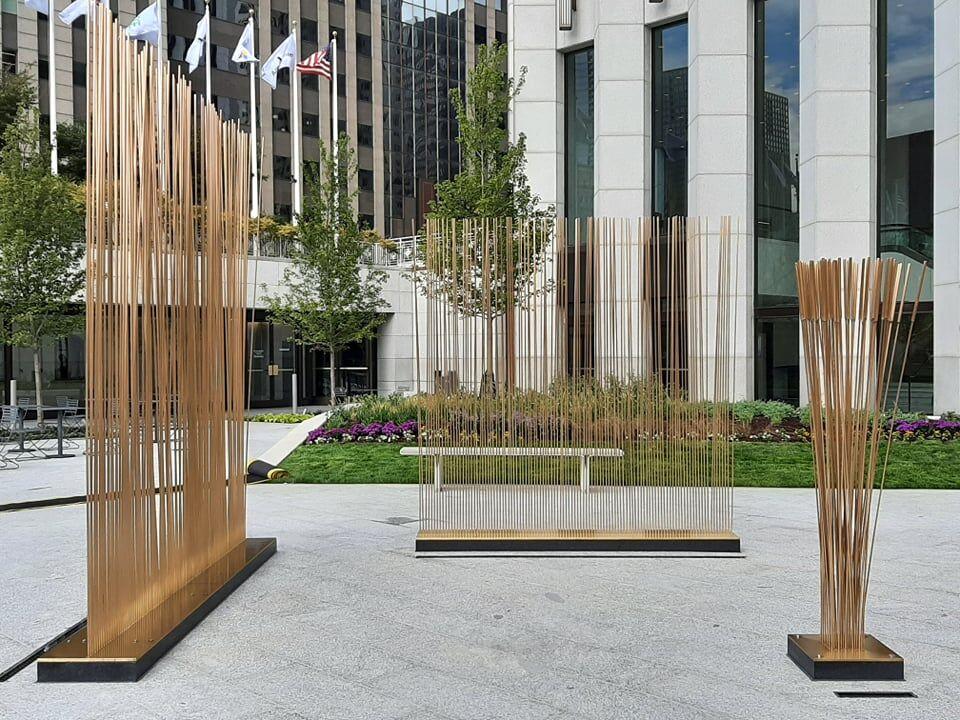 "The addition of this green space complements our overall tenant engagement efforts, which prioritize putting the needs of our tenants first and foremost," he said. 
The Aon Center's Lower Lobby South entrances have reopened on a 24/7 basis, and the Upper Lobby South entrance will be open from 6 a.m.-6 p.m. on weekdays. The Upper Lobby North entrances will now close at 6 p.m.