On Friday, May 19, multi-talented artist Nigel Holt — known as HXLT, an accomplished creative in both the hip-hop and punk scene — talked about his music journey as the featured guest for CreativeMornings Chicago. The organization's global theme for May is #Acceptance, a topic that HXLT addressed and intertwined with lessons he learned as an up-and-coming artist years prior to working with big names like Kanye West, Beyonce, Andre 3000, and Chance the Rapper. 
Taking place on the gorgeous 67th floor of The Metropolitan at Willis Tower, local Chicagoans, and fellow creatives filled the room, eager to hear from the well-known artist. Refreshments from Big Shoulders Coffee — a local partner for CreativeMornings Chicago — and Do-Rite Donuts were provided.
How acceptance can stifle creativity
Growing up in Chicago, HXLT spoke of feeling "different" in school rather than inspired by the system created where kids are taught to simply accept following the rules of society and to always ask for permission. In cases like this, acceptance may not be the best concept.
"A lot of being in school is designed to teach people how to just work and do what you're told to do," he added. "Some people may like the normalcy and routine of getting a regular job, but to teach it to everyone — especially in today's age with the internet and freedom of knowledge — it's counterproductive."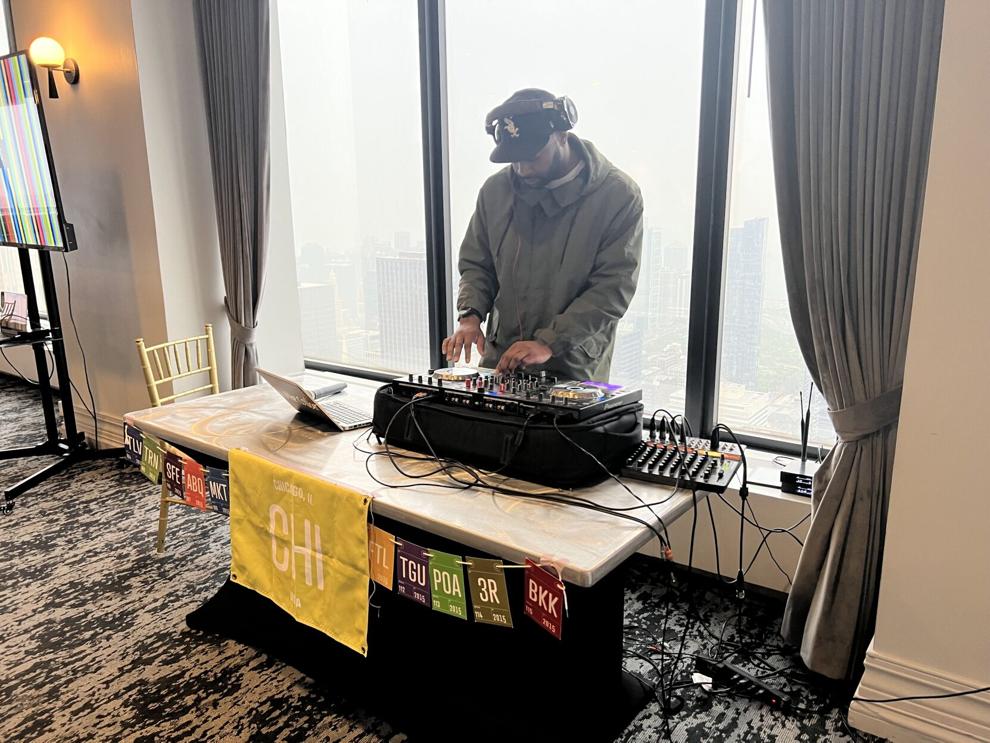 As a creative mind, HXLT expressed how stifling school can be when artists are graded on a system of what's right and wrong, which can keep many creatives from fully blossoming or thinking they're good enough. 
Accepting self-worth and gaining confidence to get ahead
Instead, the positive spin on acceptance is for artists of every kind to accept and appreciate if they don't fit into social norms. One thing HXLT had to learn quickly was getting good at receiving compliments rather than dismissing them, a trait of good self-esteem that helps an artist to believe in themselves and their work.
Learning to embrace multiple talents and pivot
When he first got into the music scene in Chicago, he dabbled in various subcultures — DJing, break dancing, rap battles, and even skateboarding. To mesh his different "identities," he began throwing parties with his friends, bringing together people from different backgrounds to create a melting pot. 
"I accidentally stumbled upon making my own culture," he noted. "I lived on Diversey and Western and had this giant basement, and I had been a DJ for 15 years, so I just started throwing parties! I was inviting the skateboard kids, friends from the hood, the break dancers, just everyone from all these different groups in a time where the Chicago music scene was still very segregated."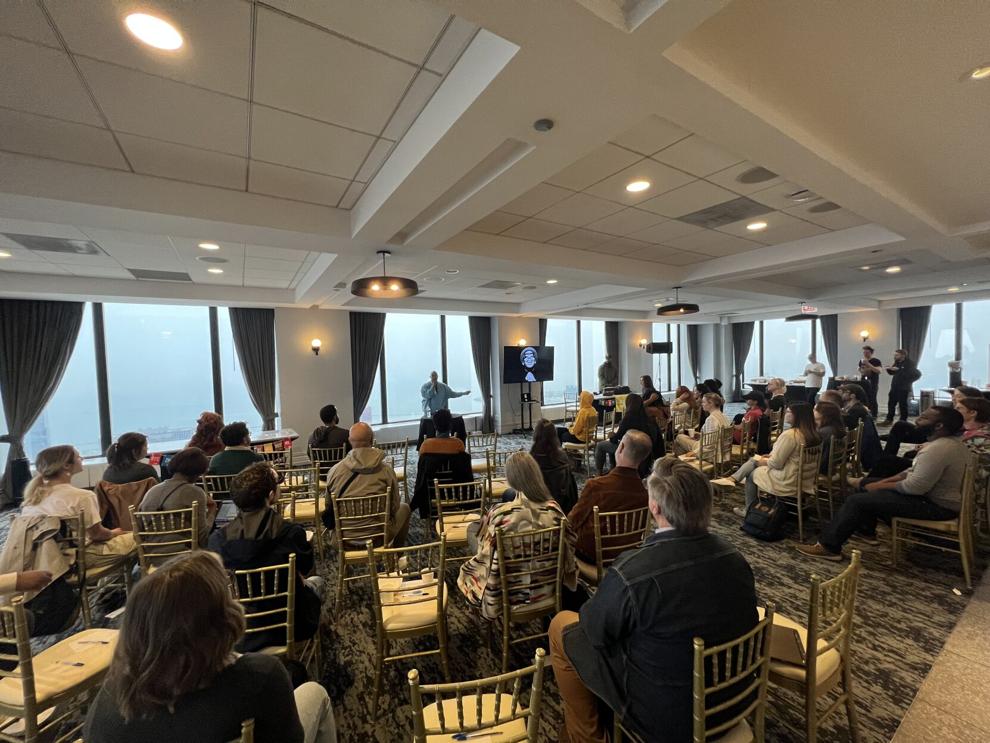 Eventually, Chicago club owners and MTV began to get wind of these popular parties, which attracted extensive news coverage and amplified several artists who performed on stage. Because of its popularity, HXLT was recruited to become Head of Diversity Marketing for clubs in Chicago, all from doing what he loved. This was also when he decided to pursue rapping further, creating songs and putting them out on MySpace.
Refusing to accept perfection in order to progress
"I didn't care if the songs were perfect or 'ready,'" HXLT added. "If you try to make everything perfect but don't put it out, what's the point? Especially for art, when you're making it, your mind is fresh for when you're creating it. So if you sit on it for too long, it can get old quickly, so just put it out and don't criticize yourself so much."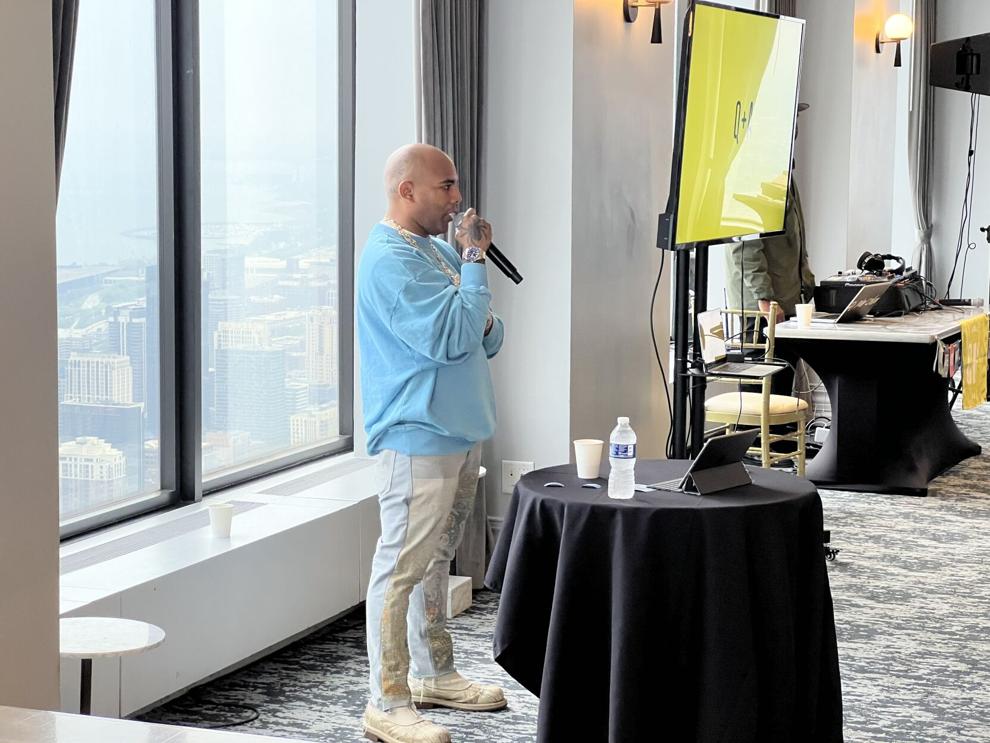 After his songs began to blow up, HXLT signed with Universal Records, and his first tour was co-headlining with Kid Cudi, who signed with Def Jam. This was one of his biggest lessons for learning to pivot when his label decided to "shelf" or stall his music for five years.
"If you keep trying and pushing forward though, something's going to come up. I got tired of rapping," he said. "Then I started playing guitar and making music instead. And eventually, Kanye heard it after years seeing him out at parties and events."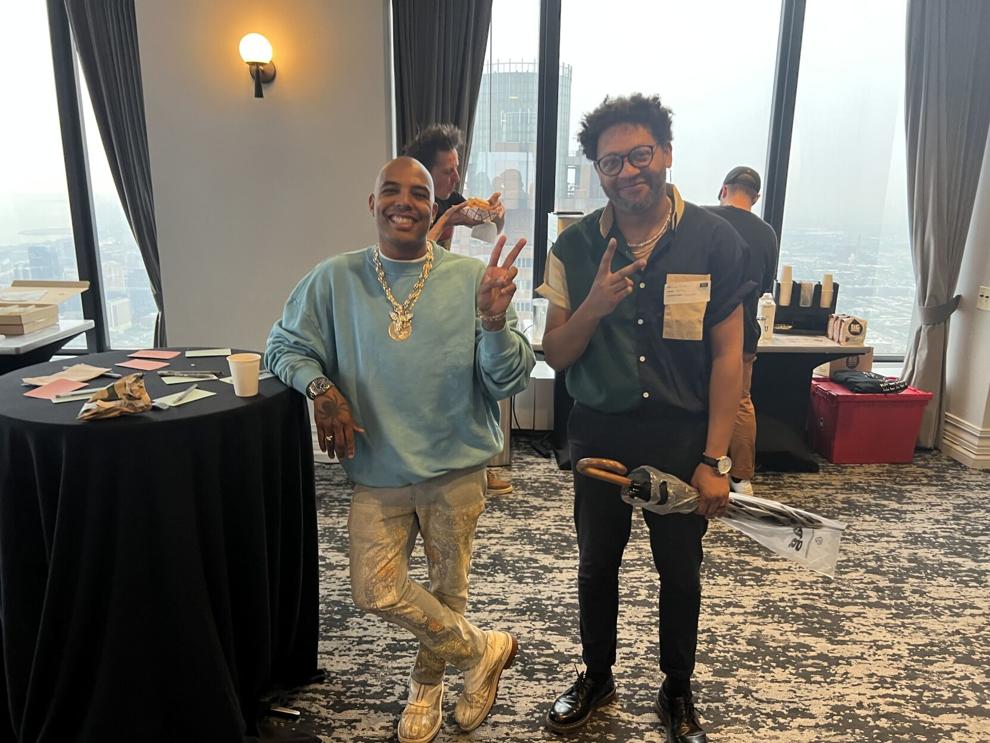 The ultimate key to success 
"Think of yourself as a service for people," HXLT says. "One of my biggest pitfalls about artists today is that they make music and their work about themselves. People want to listen to what they resonate with, so you have to learn to provide an area for people to be selfish."
Because of his ability to serve others and learn how to quickly pivot rather than accept restraints put on him, HXLT went on to produce music under Kanye West's label G.O.O.D. Music. Additionally, he has produced Beyonce and Andre 3000's cover of Amy Winehouse's song "Back to Black" for the Great Gatsby movie.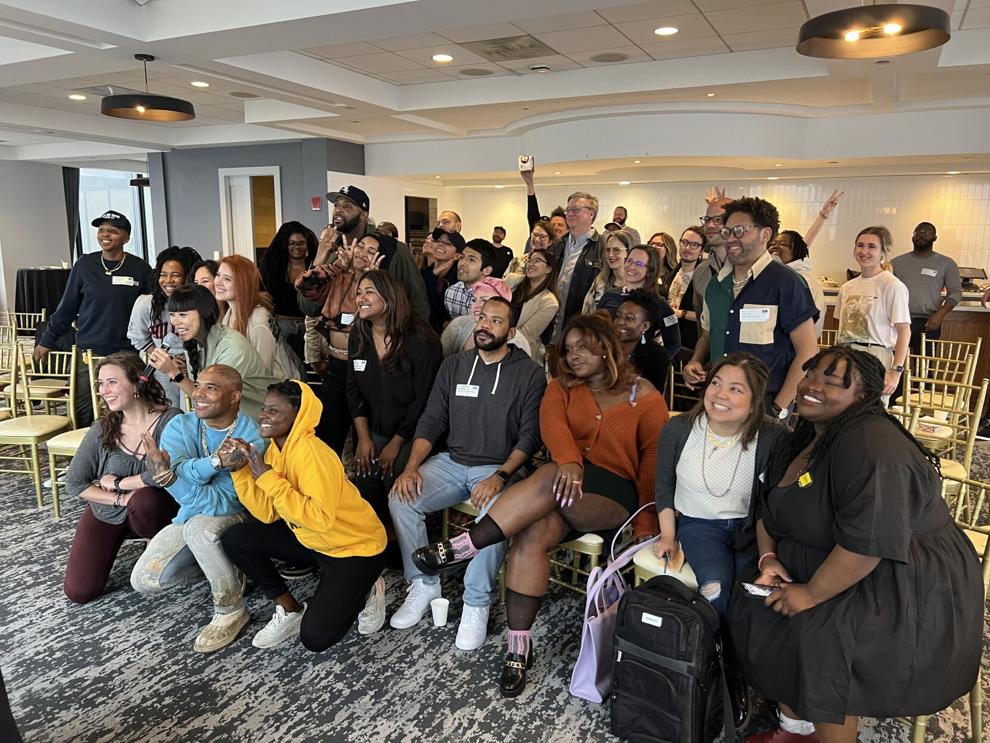 HXLT ended his talk with a powerful lesson for creatives: "Just learn to do what you love and opportunities will show up for you."
Today, HXLT not only has a plethora of musical accomplishments under his belt, but he also has his own fashion line called Friendship CLB, which will be headed to Paris for Fashion Week June 20-25.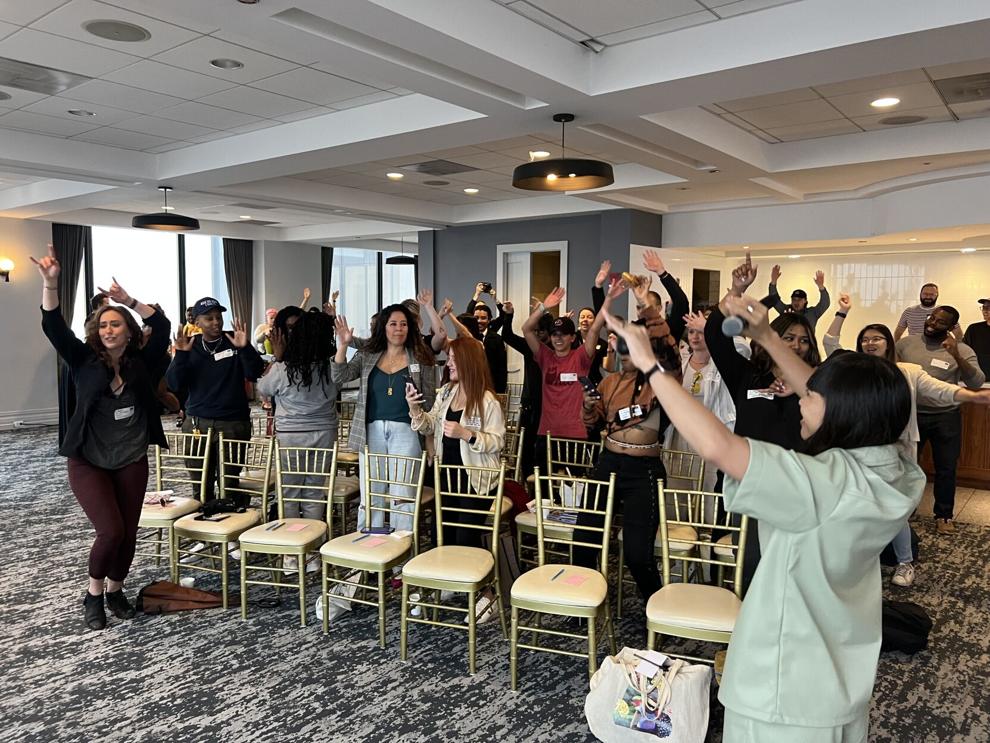 Join CreativeMornings Chicago 
Are you a fellow creative looking for community or interested in connecting with other locals? Don't miss the next talk and happy hour from CreativeMornings Chicago. Head to their website and sign up to receive their newsletter for more information. 
You may also like: 
CreativeMornings Chicago empowers local music artists with #Movement theme
Disco fever at The Mag Mile Association gala
Riot Fest returns this September with Foo Fighters, The Cure, and more