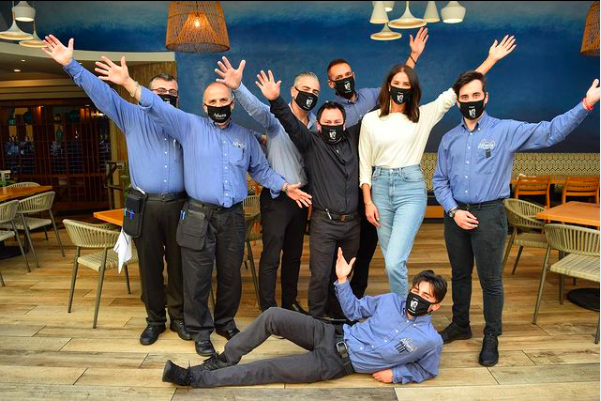 Greektown Chicago will present its first-ever Greektown Restaurant Week from March 1-7, a weeklong event featuring special offers from popular Greektown restaurants and bars.
The event is a new addition to Greektown's traditional month-long commemoration of the 200th anniversary of Greek Independence Day, in which the Greeks, in 1821, defeated the Ottoman Empire's 400-year-long reign over Greece, leading to the War of Independence. The holiday always falls on March 25. 
Athena Restaurant Manager, Dalila Youkhana said she is excited for the opportunity for cultural restaurants to be celebrated and showcased.
"I think a lot of people have written off the cultural towns, in terms if Greektown and Little Italy, so I think it's nice we're being showcased, to put us back on the map," said Youkhana. "People love the food and they love the ambiance, so I think it's really wonderful for people to dine in and out at any restaurant they want and get different experiences."
Athena Restaurant is offering one complimentary order of their iconic Saganaki appetizer for each dine-in table with the purchase of any entree.
The restaurant is also doing a special on their Greek wines—$40 for their reserved in-house wines, Skouras Wines and Kir-yannithat, which typically retail for over $60.
Greek wine, despite its rich history, is often overlooked by its European neighbors, explained Youkhana and encourages guests to try one of their fine varietals. 
Among the restaurants and bars are 9 Muses Bar & Grill; Aodake Ramen; Artopolis Bakery, Cafe and Agora; Athena Restaurant; Dugan's; Greek Islands Restaurant; Mr. Greek Gyros; Primo's Chicago Pizza; Spectrum Bar & Grill; and Taco Burrito King. 
Greektown Restaurant Week is sponsored by Greektown SSA #16, the neighborhood's business improvement district.
All proceeds from Greektown Restaurant Week directly benefit restaurants and their staff members. Tips are encouraged.
For more information and details on offers, visit greektownchicago.org.