I met him in a bar. Don't say a word— I know, I know … not the ideal spot to meet the man of your dreams, but this is how it happened for me. I met Chuck through a mutual male friend 31 years and six months ago at the old Palm Restaurant on East Lake Shore Drive. Actually, he wasn't the intended fix-up, but he was the one who I remembered after leaving the restaurant. And, after a few dates, I asked HIM to marry me. We were married at The Drake Hotel six months after we first met. We honeymooned in Paris (yes, he's that kind of guy).To this day, we've only had one argument and that was over something silly. For his first birthday, after we were newlyweds, I decided to throw him a big surprise birthday party. At the time, little did I know that he HATES being the center of attention. We had some words, but he gamely carried on at Gibson's and no one was the wiser that he wasn't absolutely thrilled to be there. So, 31 years later, I've learned a lot (especially about surprise birthday parties) and I feel like I'm qualified to offer a bit of advice for those searching for and for those who have already found love and want to keep it.
My first piece of advice is don't look for a type — there are no "types." Look for a kind, decent, smart, loving man who makes you feel like, if the entire world went away, you would be just fine with only him. And it doesn't matter either if you share the same hobbies or not. Learn what his are and share them and vice versa. It will expand both of your worlds. As far as morals are concerned, THIS you have to share. You have to have similar values in life and beliefs. Period. You have to be each other's biggest champions — raising your partner up when he/she is down and popping champagne over triumphs and successes. Make sure you stay active, always trying new things and visiting new places — this will create treasured memories you will both share and remember as years go by. Stay in as much as you go out. 
Also, be playful. I remember one year on my birthday, Chuck made an omelet with a happy face of hot sauce on top for me, and he had placed notes saying "this way" leading from our bedroom all the way downstairs to the kitchen, ending with a beautiful card next to my creative breakfast plate. I still have those notes and cherish this memory. Find someone you respect, for all he is and what he does; make every moment count and let him/her know you love them at any and all opportunities; don't leave each other's side for too long; make and keep traditions alive; read books together; nap together; grow together … This, for me anyway, is what works for us. Chuck's advice? "Be a good listener; let her know how much you need her; always treat her like a lady and never look at girls in rear-view mirrors." Now, let's hear from some other happy couples about what makes their relationships tick.
Well known Emmy Award-winning producer/philanthropist Donna La Pietra and her husband Bill Kurtis ("The Voice") dated for 40 years before they made it official. They met in the WBBM-CBS TV newsroom where Bill was anchoring broadcasts and Donna joined as a news writer, producer and then executive producer. They discovered that they were a perfect match working together and that spilled over into being together. Donna says their relationship has lasted because they enjoy so many of the same things and have a common set of beliefs. "We cherish decency, kindness, compassion, generosity and fairness," she said. "We both cry when a movie takes us there. We have a mutual passion for the natural world. Our greatest joys come from being a 'team.'" Their tips? "Respect each other, share your interests, help each other, go out walking together, hold hands and create a piece of joy to share each day."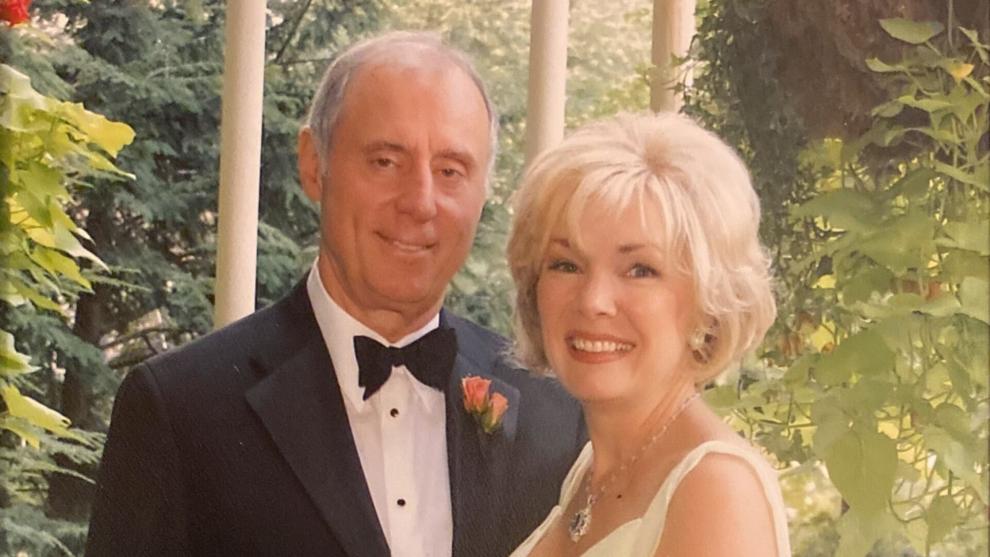 Peggy and Steve Lombardo (co-owners of the Gibson Restaurant Group) will be married for 48 years this year, even though they met 52 years ago in 1969. Peggy says, "For me, it was love at first sight, but I don't think he noticed me as much. We met in a bar called The Nickel Bag on River Road and dated off and on for four years. Our first date was lunch at the Brass Rail, which was on Mannheim Road across from Cafe La Cave. I love him for being the honest, hard-working guy who still has a tender heart; we never stay angry and say 'I love you' every day, which is the best advice for a happy marriage. Although we don't share any hobbies, we share our love of faith, family and friends."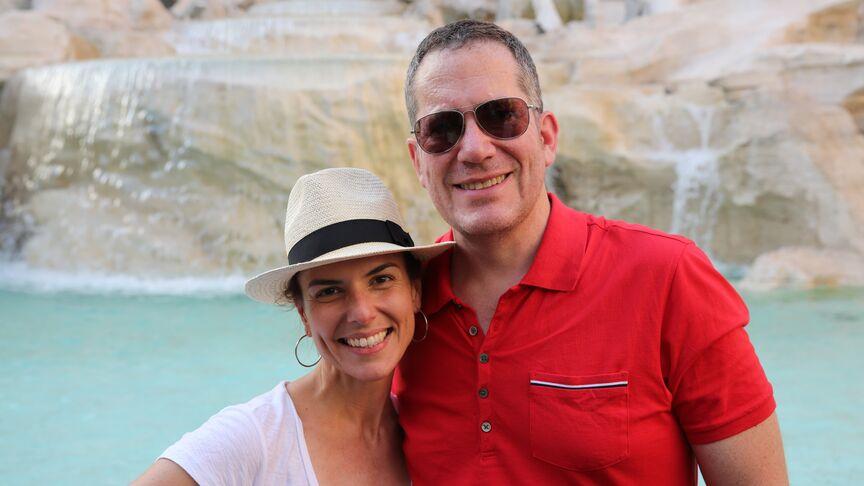 WGN-TV's "Around Town" morning host, Ana Belaval, and her husband Steve Vihon celebrated 20 years of marriage in December. Ana shares this advice: "Make your relationship a priority, even after having kids. My parents always had date night, traveled together once a year without us, and were a team. My mom always told me, 'The children leave and you have to make sure when they do, you still have a solid relationship with your spouse.' Also, choose your battles; no point in sweating the small stuff. Do little things that you know make the other happy. Day to day, take care of whatever chore it is that the other person hates. That goes a long way, sometimes better than a gift." Steve says of Ana, "You'd be someone I'd like to be with in a foxhole because I know you always have everything covered, you are unconditionally supportive, you think things through. And I love how you make me laugh."
Academy Award-winning director Robert Zemeckis ("Forest Gump", "Romancing the Stone", "Back to the Future", "Polar Express") and his beautiful, equally talented wife Leslie Zemeckis (actress, writer and award-winning documentarian) have been married for 20 years. She says she thinks their marriage has lasted so long because they "agree to disagree." "We agree to be together, we have built a life together and nothing would be worth getting in the way of that. We share a genuine respect for each the other and have the ability to NEVER say 'f_ck you' and walk away," she said. She shares these tips: "Never go to bed angry; build a life together; respect and lift up the other person and their dreams, and sex." She loves his brains, kindness and the fact that they share the same degree of morality and believing in what is right and wrong."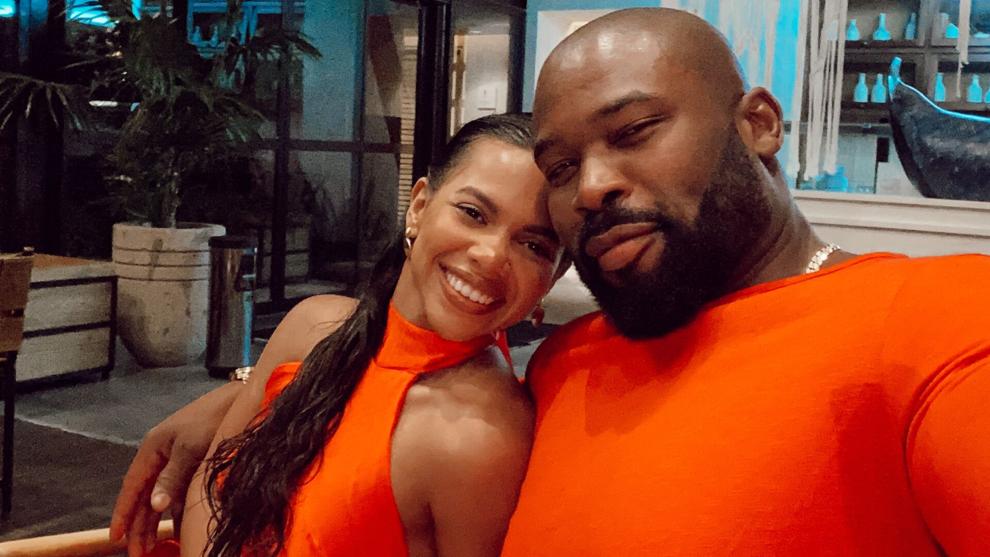 Israel "Izzy" Idonije and Jatnna Toribio dated for two years and six months before becoming engaged. Jatnna said, "I don't believe in love at first sight, but he definitely took my breath away." Izzy surprised Jatnna by popping the question in Mexico but not before secretly flying to New York to ask for her father's blessing. Jatnna says, "I knew Israel was the one four months after we started dating. I remember we were sitting on my couch and the words 'I love you' blurted out of my mouth. He responded with 'I care for you.' He had every quality I wanted in a lifetime partner." Izzy's advice: Make sure YOU are ready. If the place you are in life doesn't allow you to give what's necessary to foster a positive partnership and relationship, wait. If it's not the 'right time', no one will fit. Do the work on yourself so you are in a place where you can be ready." Jatnna's advice: "Don't put pressure on yourself. Allow things to happen in their own natural time. Make sure you are ready. Everybody is looking for an amazing partner, but are you ready to be an amazing partner to somebody else? Be authentic."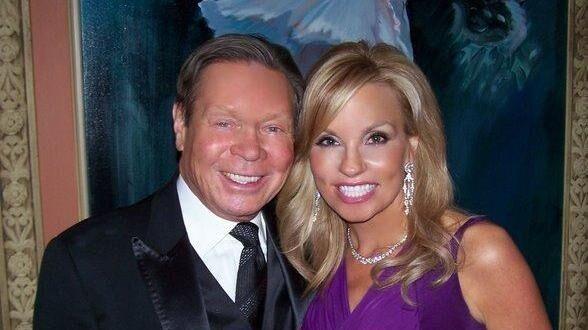 Chicago auto-king Mike McGrath (CEO McGrath Lexus) and his wife Kristina (McGrath Lexus PR and customer service outreach) have been married for 26 years and dated for two years. Their first (blind) date was at The Flame restaurant on Ogden Avenue. Afterwards, she couldn't stop thinking about him and loved the fact that he was (and still is) such a gentleman. Her advice for a happy marriage is to communicate. She says, "It's imperative to ask for what we need. As your relationship grows, you will need support in different ways." She adds, they love to travel, enjoy dinners alone, golf and they have a mutual passion for cars. She also shared, "We're truly best friends."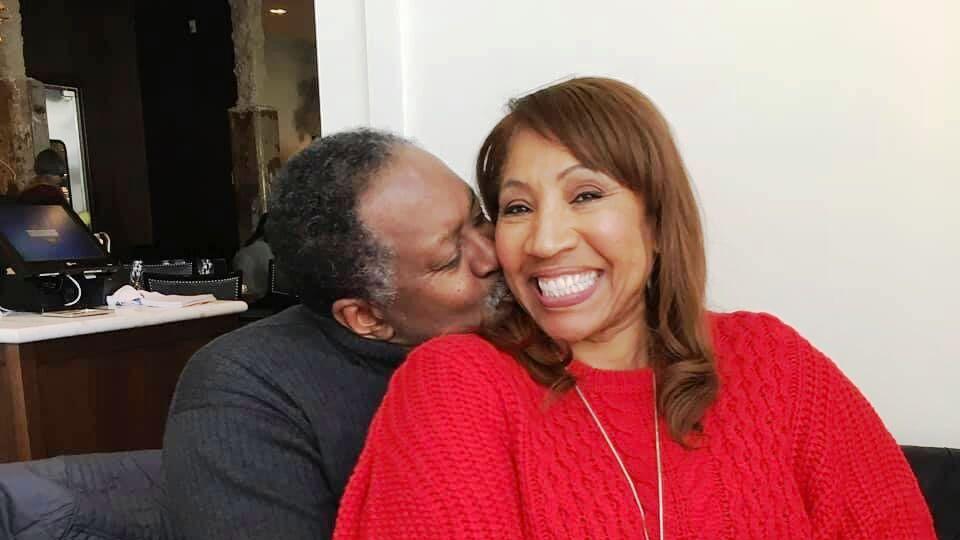 Cheryl Grace (née Pearson-McNeil), corporate exec/entrepreneur, and Al Grace, business strategist/private investor, were introduced by Melody Spann Cooper and Shawnelle Richie and it was definitely not love at first sight for her. "I thought he was a bit arrogant and he kept calling me Michelle the entire time during our meeting," she said. "Then he said he "might" invite me out for a cup of coffee and then never called." Four months later they met at the Chicago Urban League Gala where he said, "I think it's time for our 'awkward' first date." Cheryl says they dated for "two years, 89 days." "I was on a mission. I'd been very upfront when we recognized we had something special that I'd give us two years to just date. He was 89 days past his expiration date when he popped the question. She put him on notice that he needed to "release her back into the wild" if he wasn't interested in being married. Al's advice: "Be open, different is not a bad thing and remember to laugh." He loves her "spontaneous, no-predefined boundaries" approach to life and says she is the embodiment of his belief that "this ain't no dress rehearsal." Cheryl's advice: "Give second chances, discard preconceived notions of "your type," clearly communicate how long you're willing to give things a try." She added, "Ladies, it's okay to be the first to say "I love you." I slipped and said it first and was mortified when he didn't respond until three weeks later!"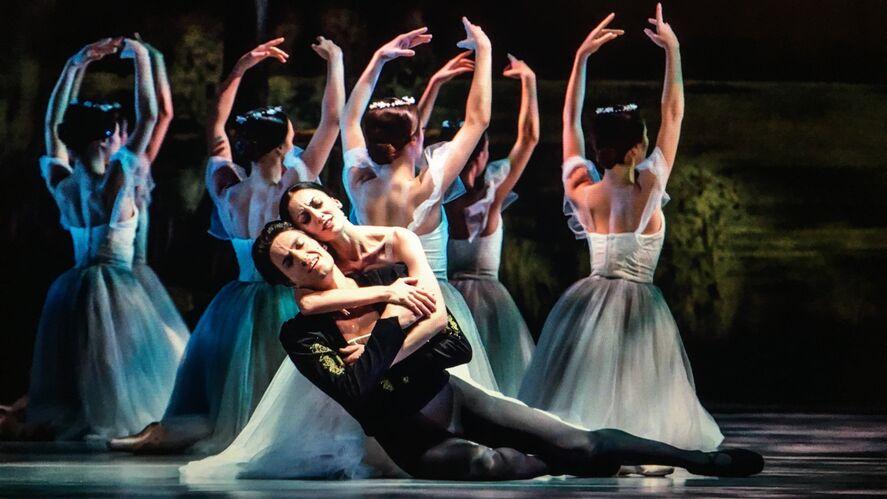 Two of The Joffrey Ballet's star dancers, Victoria Jaiani and Temur Suluashvili, knew they were made for each other from an early age. Temur said, for him, it was love at first sight when he was only 15 and they met at a ballet academy in Tbilisi, Georgia.  Victoria said, "It was an over-time childhood crush that turned into a strong bond and deep love." They dated on different continents for six or seven years. She thought he was handsome and charismatic and he loved her "long curls and big, beautiful eyes." He said, "She was the cutest girl he'd ever seen. I love the fact that she is independent, strong and highly driven and also how supportive she is of my crazy and spontaneous ideas. She is a gentle, loving mother to our kid and one of the most dedicated, hard-working and incredibly talented artists that I know. I am lucky." Victoria loves Temur's sense of humor and the way he understands her. She loves his openness and ability to be unapologetically true to himself and the way he is a father to their child.  Her advice? "Surprise your partner, talk openly about everything, grow and change together, make time to slow dance." Temur's advice: "Be spontaneous, express your love daily, be supportive and celebrate the best of each other."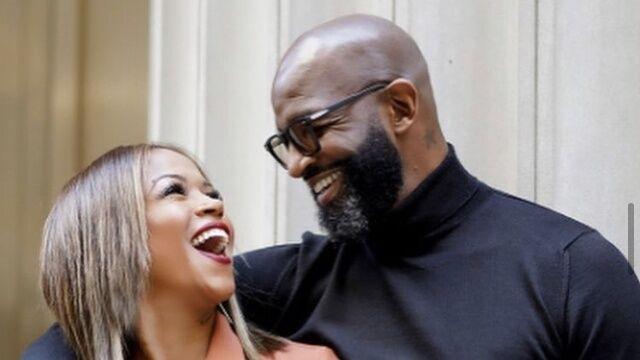 Windy City Live co-host Val Warner found the love of her life sitting in her studio audience. Granted, Elijah "Jobba" Maxey (case manager for Strong Futures) had been putting heart emojis all over her Instagram feed for a while and felt she was his "dream girl." So, in 2018, his family helped make his dream a reality when they surprised him with a trip to Chicago for his 48th birthday to meet Val in person. After dating for almost two years, they became engaged in October. Val fell in love with his "infectious personality, his love of family and his ability to walk in a room and "just light it up." She says, "He is the missing link to my overall happiness." Her tips for finding love? "Be your authentic self, enjoy the journey and trust God's plan for your life even when it doesn't make sense to you." They're planning a wedding this year.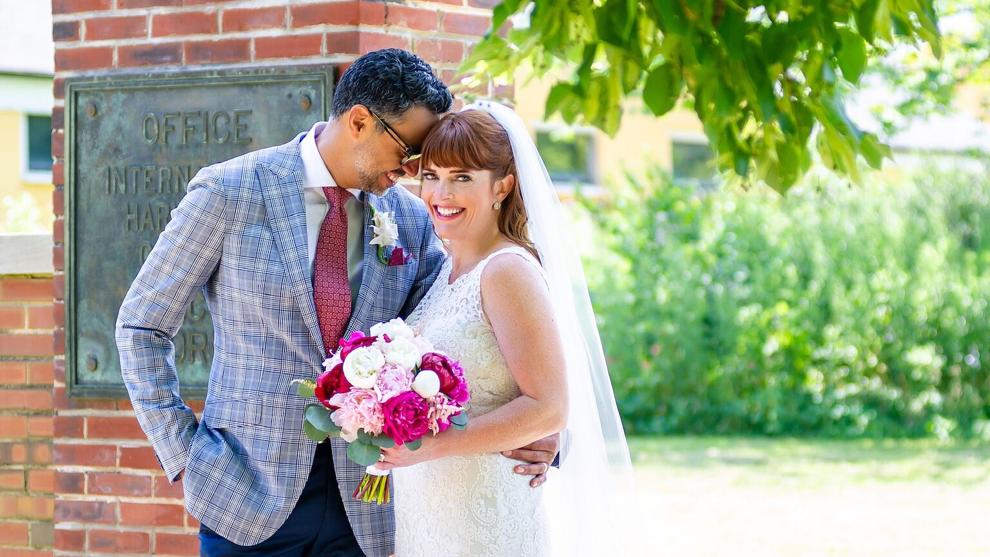 Kathleen Kenehan Sarpy (founder/CEO of communications firm Agency H5) met Chris Sarpy in August of 2018. They were both coming off of bad divorces when Bela Gandhi (Smart Dating Academy) told her "there's a lid for every pot" and that she'd find hers someday. Kathleen shared that within 20 minutes of meeting her "perfect match", she knew he was "the one." She said it took him a few weeks longer to figure it out, but in July 2019, they married and honeymooned in Ireland. They share a love of travel, a strong commitment to their six children, a sense of adventure and a "deep reverence for God's plan." She shared five tips for a happy relationship: "Great communication, alone time being just 'us', admitting fault and moving on; setting dreams and goals together and snuggling a lot."
Marcus Riley is an Emmy Award-winning TV director/producer, formerly of NBC Chicago, and now Sr. Director of Content Strategy, The E.W. Scripps Co. He met Jude Fitzgerald, a chief marketing officer, when he was co-hosting a Chicago Golden Globes' party in 2011. After their first date at Soho House Chicago, they made plans for a trip to St. Bart's, and the rest is history. They recently became engaged after dating for two years. His advice: "Never get too comfortable or take each other for granted and fully embrace the concept of good surprises; celebrate milestones and special occasions with vigor, but approach the run-of-the-mill days with the same level of enthusiasm; more listening, less talking; good Bourbon in the cabinet and plenty of Veuve in the fridge." Jude's advice? "Don't overlook professional connections or people you meet through 'the industry' you work in; when it's right, it's right. No distance, snowstorm, cancelled flights, job opportunities, scheduling conflicts or anything else will stop you from being together if it's meant to be. Shared interests and values plus mutual admiration, respect and passion are non-negotiable. Savor every single second."  
These are all such great tips from people who I know have great marriages and relationships. Every couple is different, as we all know, so what works for one won't necessarily work for someone else, but it seems what they all have in common is respect, shared passions, matching morals and sheer joy in having found each other. Amen to all that and I hope these tips help move you along in your own quest for love.