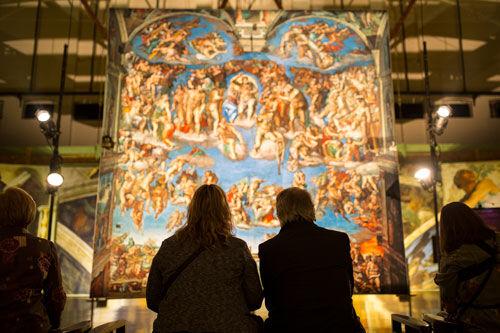 The 2120 Oakbrook Center in suburban Oak Brook will transport Chicagoans straight into Vatican City (no travel necessary). 
Guests can get a glimpse into one Michelangelo's most renowned creations: his fresco paintings ornamenting the interior of The Sistine Chapel, the world famous place of worship found in Vatican City in Rome, Italy. 
Michelangelo's Sistine Chapel: The Exhibition is a cutting-edge interpretation of one of the 15th-century artist's most famous interior paintings, The Last Judgement and accompanied religious fresco painting found throughout the chapel's interior. 
A brief history
Appointed by Pope Julius II over 500 years ago, Michelangelo painted the chapel's ceiling between 1508 and 1512. Michelangelo's divine touch from the Renaissance era continues to attract tourists from all around the world.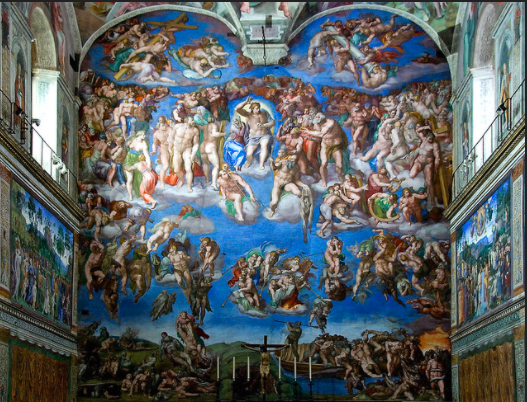 Though not the exact same experience and effect as the original, Oakbrook Center offers the next best thing with a 60 to 90-minute viewing experience featuring recreations of the divine chapel created taking high-definition photos of the original ceiling paintings by Michelangelo using a special printing technique that emulates the look and feel of the original paintings. 
The touch-less exhibition will obey all local safety regulations and will be open to visitors in English, Spanish, Italian and French languages. Food and beverages will be available for purchase onsite.  
All ages are welcomed to attend the exhibit. Tickets are $20 and will be available for purchase on Thursday, April 29, though guests are encouraged to join the waitlist and reserve their spot(s) here.