The latest piece of public art installed in Streeterville evokes images of travel and possibility -- a story based on the real-life journey of a young woman inspired to see the world. 
"World Traveler" was installed at 100 E. Lake Shore Drive in October 2020, just across the street from the Drake Hotel. The piece, sponsored by Second Ward Alderman Brian Hopkins, is sculptor Carrie Fischer's third work of art installed in conjunction with the Chicago Sculpture Exhibit, a program that places around five dozen sculptures in neighborhoods throughout the city each May. 
The sculpture was originally supposed to debut in the spring of 2020, but the installation was delayed because of the pandemic, Fischer said.  
Fischer, a Wisconsin resident with an architectural background, works at a studio in Crystal Lake and specializes in artwork crafted with architectural concrete. Like many of her pieces, "World Traveler" consists of glass-fiber reinforced concrete with a steel framework. 
"I'm self-taught," Fischer said. "I've been studying for the past five years with people that I've met in the industry, other artists, on their techniques, different styles that I have. I'm doing a lot of different figurative pieces right now, but I'm starting to apply a more contemporary look, and I've got two pieces coming out this year that have more of that influence."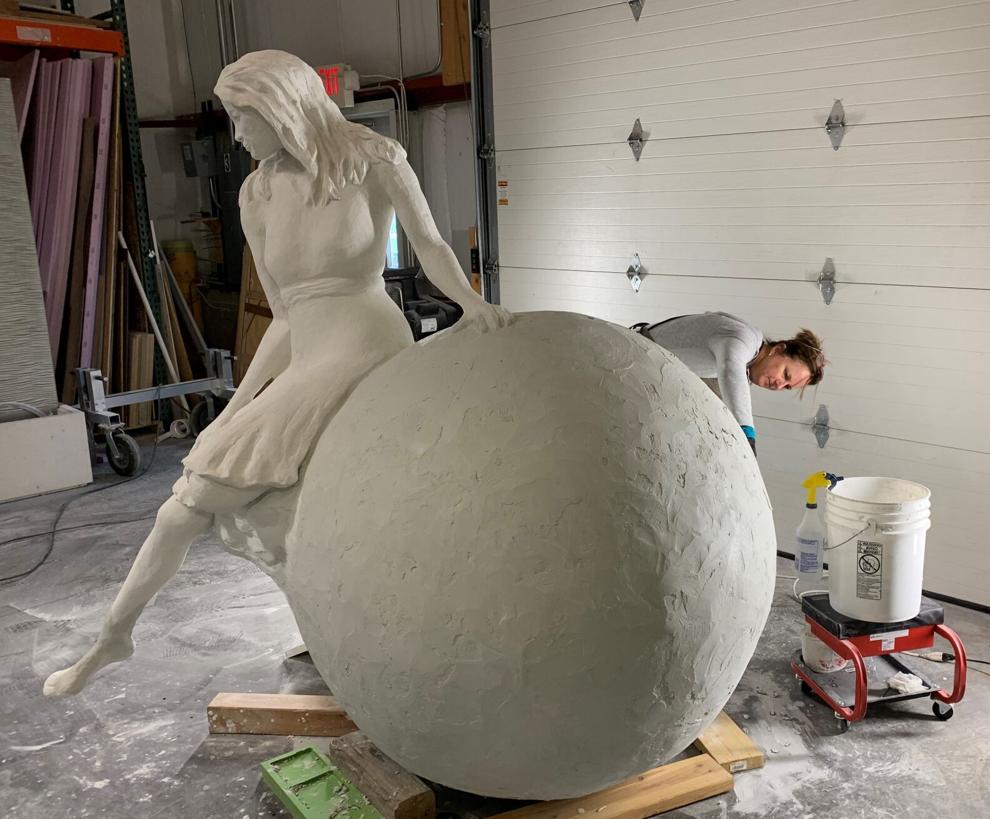 "World Traveler" was inspired by a young woman named Yulia, a cruise ship worker whom Fischer met on two different trips -- one in South America and one in Europe.
"I just kind of ran into her on the ship," Fischer said. "She was just one of these really infectious people that just loved traveling, and I loved travel too, and it was just so fun to talk to her about how she, as an older 20s-year-old, signed up with the cruise ship. She kind of just took off -- she's Russian -- away from her family, never been away from home, and said, 'I'm going to go travel, and this is going to give me the opportunity to do it.'"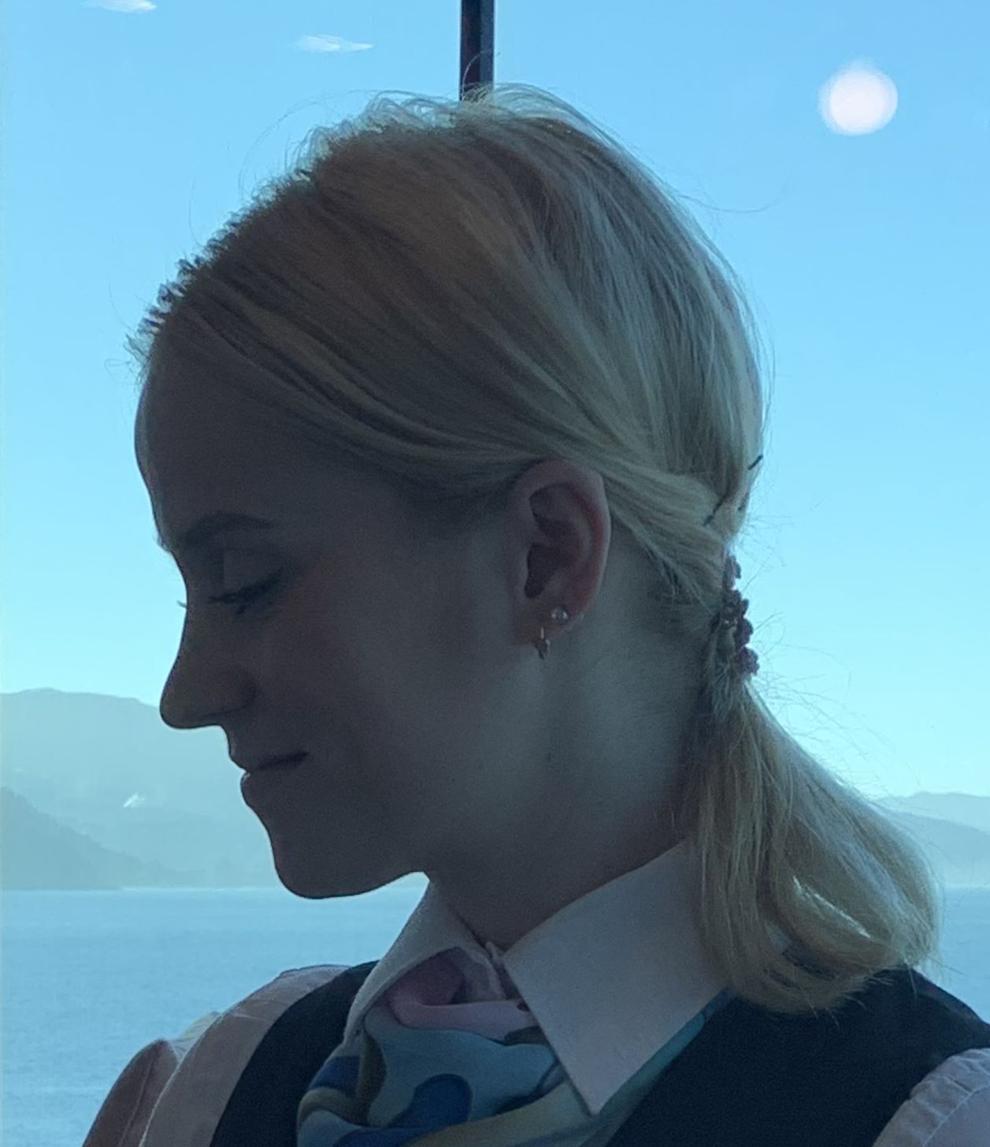 Impressed by this story, Fischer began sketching pictures of Yulia during her time on the ship. A few initial clay pieces of her subject ultimately led Fischer to design a larger sculpture of the young woman posed on top of a sphere representing the world.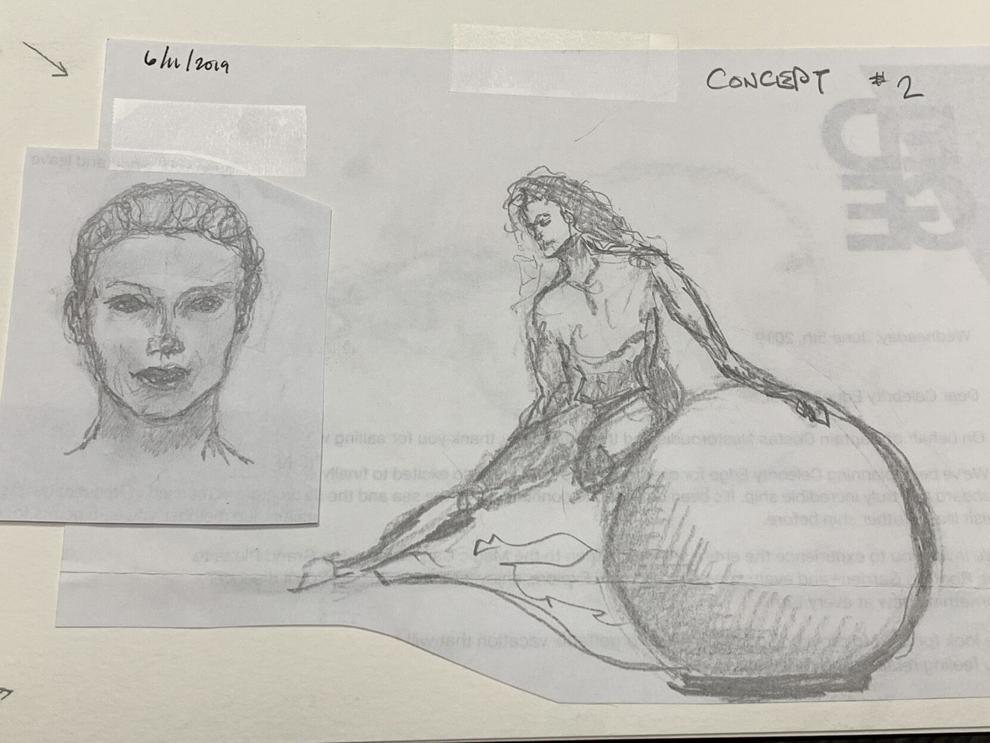 The Streeterville Neighborhood Advocates group, which works to raise awareness of public art projects in the community, recently selected "World Traveler" as its December selection of the month. For Craig Kaiser, who heads the organization, Fischer's sculpture contains a powerful message.
"I see the young lady that is about to explore, but she's somewhat tentative about it -- she's kind of looking forward, scanning the horizon, but she still has her hand on the globe, which is of course her home," Kaiser said. "I find it very curious that she's really contemplating the future. She seems committed to it, but she's taking her time. I think a lot of people are like that with travel."