A few years ago, I performed a horrible set at The Comedy Bar. My first joke didn't land so I rushed through everything and forgot a punchline. Afterwards I began to question why I was doing stand-up. I was setting myself up for potential failure every time I got on stage. Yet, that night I went home, took a peaceful bath then curled up with my dog on the couch and watched TV. I did an open mic the next night and moved on. 
Stand-up is amazing but stand-up is hard. Not only does it take guts to get on stage, it's a rollercoaster of emotions and if you want to pursue it seriously, it's a grind. Long hours at night are often spent waiting around, full of nerves. 
After the pandemic hit last spring, I temporarily moved in with my sister and her three children and my eyes were opened to motherhood. Pranks were played on me constantly as I watched my niece and nephews continuously destroy my sister's beautiful home with toys, endless spills, and unflushed toilets. Bedtime routines, e-learning and telling them to stop fighting was exhausting. I began to ask myself what is harder: stand-up or mothering? How could anyone do both? 
If I had kids when I bombed at The Comedy Bar, I am pretty sure I wouldn't have had time for a peaceful bath to reflect on my set. I'd have lunches to make, a fight to break up, and a dishwasher to unload. This immediately made me think of three Chicago comedians that do that and more: Correy Bell, Maggie Hughes DePalo and Jeanie Doogan. 
How do these hilarious women balance it all while providing comic relief to people all over the country? All three were all very gracious to find time in their INSANE schedules to clue us in and share their motherly wisdom and humor. 
But remember: comedian or not, moms are always on stage. So please hug a mom in your life this Mother's Day and put your dishes in the sink.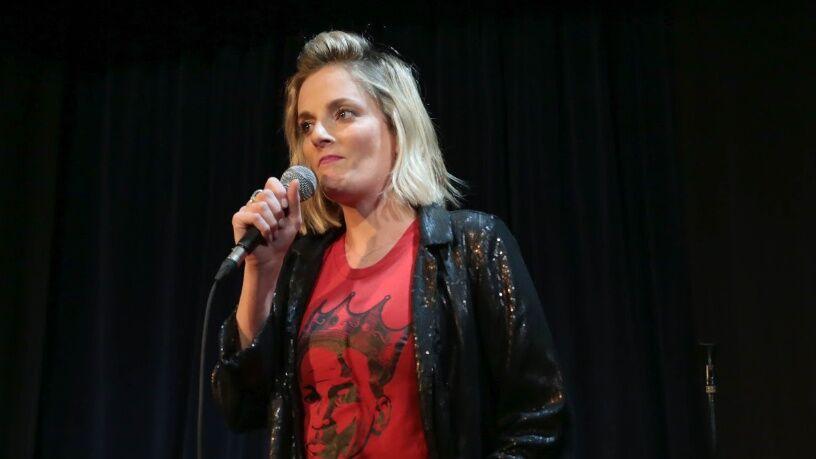 Name: Maggie Hughes DePalo, mother, comedian, owner of Bottomline Recruiting  
Years in Comedy: 3 
What inspired you to be a comedian? I have always loved watching comedy, writing and telling funny stories for as long as I can remember. Growing up, my parents were both very funny and there were a lot of laughs in my house. I never had the courage to try standup until later in life when a few friends pushed me to try it. One of my employees and stand-up comic, Mary Kate Beck was taking a comedy class and I was intrigued by it as it was a 6 week course at The Lincoln Lodge and at the end of the class you performed on a showcase. I took the course, loved it and was hooked.
What inspired you to be a mom? I love kids and always wanted to be a mom but I started my company when I was pretty young so that took priority and I put off getting married and having kids for a while. When I met my husband who had 3 boys from his previous marriage, I realized I met someone that I could see myself being a parent with.
How do you balance life as a mom and a comedian - not to mention a wife and a friend? I don't always balance it. If you look closely, I am pretty much tipping over most days, but I have a good support system with the people I surround myself with. Personally, it's my husband and family. Professionally, it's my business partner and in comedy, it's my co-producers of the show All that Good Stuff and great friends and mentors I've met along the way.  I have also spent a small fortune on babysitters. I've also realized it's ok to say "no".   
How much of your material is based on your kids? I'd say about half; however, the more and more I am realizing that people like it, it will likely be more of my material. I did a show one week before my daughter was born and I think the crowd loved the fact that my water could potentially break on stage. There's a lot of material in motherhood!
If you can give one piece of advice to a woman who has children but is afraid to get into comedy, what would you say? Don't be afraid to get into anything; whether it's comedy, starting your own business or doing anything that makes you uncomfortable. Nothing will inspire our children more for them to have a mother who takes chances and that goes after something risky. Having children, although hard at times, is also my biggest motivator. I want my kids to be proud of me.  I did Zanie's for the first time recently and I was the most nervous I've ever been. I took a picture of my name on the line up sheet so I could save the memory. My kids will never know if I bombed at that show but they will always have that picture and can say "My Mom performed at Zanies!" and that's pretty cool!
Where can people find you? May 6: Oak Park Brewing, May 20: Barracos in Beverly and May 27: the GMAN Tavernin Chicago
Instagram: @maggiehughesdepalo @allthatgoodstuff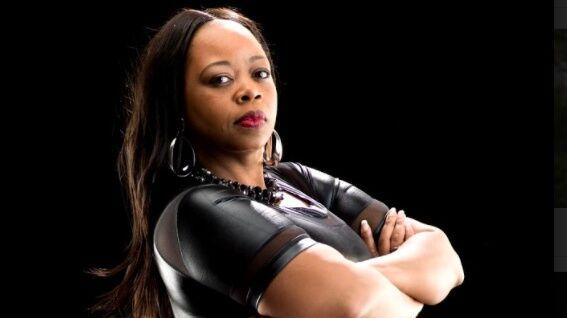 Name: Correy Bell, mother, grandmother, comedian, former Groupon employee
Years in Comedy: 6 
What inspired you to be a comedian? I never thought I was funny and even now I don't think I am funny, but I got tired of people telling me that I missed my calling. One day, comedian Taneshia Rice dared me to get on stage and I got bit by the bug, the comedy bug. The joke was terrible but I thought this might actually be fun. I literally went back every week afterwards and never looked back. 
What inspired you to be a mom? Teenage pregnancy - no real choice in that! I had one at 16 and one at 18. I didn't choose that thug life, that thug life chose me. 
How do you balance life as a mom and a comedian - not to mention wife and friend? I was working at Groupon when I started comedy. I loved Groupon until I learned how much I loved comedy, then I hated Groupon. It was like serving two masters. I started working from home at Groupon but ended up getting fired because I was always late. If I had to be online at 9 AM, I'd set my alarm for 8:58 AM and there is a lot of traffic on the stairs in my house. After I was fired, comedy became my full time job. 
I balance it because my family is a team and it's a well oiled machine. I have microwave kids, my youngest son is 13. They're self sufficient. I don't have to worry about them being home alone, touching a hot stone. Just push 30 seconds to start and they're gone. 
My husband is a big team player and also an entertainer so he understands the business. If I have to go out for a show, he'll make dinner, and help with the homework, etc. 
My kids don't like it when I leave, though. I have teenage boys and they forget that they are my sons and think they are my boyfriends. I married one guy, but I have to answer to all of them. They check everything: What are you wearing? Where are you going? What time will you be home? But when I am home, I am home. I am mom. 
My kids also keep me humble, I could be on Windy City Live and they'd be like, "So what? What are you making for lunch?" 
How much of your material is based on your kids? About 60 percent is based on my kids or whatever happens in my house. There is always a joke in my house. Material comes easy. 
If you can give one piece of advice to a woman who has children but is afraid to get into comedy, what would you say? Do it! You get to eat for free, drink for free, and get laughs. By the time you get home, your kids are in bed. They're already snoring. Now that's a job with perks. Also, once you have children, what else can you be afraid of? There is nothing else that should scare you. 
Where can they find you? I'll be traveling a lot in May but I post all my shows on Instagram.
Instagram: @correyb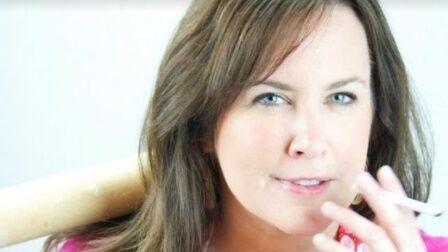 Name: Jeanie Doogan, mother, comedian & former high school teacher
Years in Comedy: 12  
What inspired you to be a comedian? I had a really tough year teaching and I felt like I needed an outlet or something to do. That rough year is what prompted me to try comedy, but what really inspired me was growing up in a huge household where if you made someone laugh, you got attention and earned respect. Growing up, money was never a big thing, education was not a huge focus, it was more: what can you contribute? What are your skills?
Some of my siblings went right into the workforce after high school and some went to college but the one thing that united everyone was humor. We all had a love of humor in common. My parents worked four jobs, so when there was actual time to tell jokes, it lightened the mood in our house. Everyone loved SCTV (Second City TV) with John Candy. Johnny Carson and Carol Burnett were names on our tv and conversations we had. When family and friends came over, laughter was energy.  
What inspired you to be a mom? I came from a big family and wanted one of my own - just not as big. 
How do you balance life as a mom and a comedian - not to mention wife and friend? The first six years of comedy, I burnt the candle at both ends and had a hard time balancing it because you're writing and you're also in the open mic scene. I was doing comedy 5 nights a week; however, I always put my kids first. I would turn down any gig or show that would interfere with something that was special or significant to any of my kids. Childcare was also an issue. I didn't have a nanny and I didn't really have sitters. I'm divorced, so if it was my weekend, I would not book any shows. 
For me, it's always been kids then comedy, and then the other things in my life that are important (family, friends). I will never take a week vacation because I couldn't imagine not doing comedy for 5 days. 
How much of your material is based on your kids? In terms of parenthood, probably 30 percent. 
If you can give one piece of advice to a woman who has children but is afraid to get into comedy, what would you say? Go for it. We as mothers, give so much to everybody else, especially when our kids are little, but comedy can be the one thing that you have for you. It's the one thing you're not giving to your kids, your husband, your family - it's all yours. However, if comedy is not making you happy and causing you stress, you shouldn't do it. It will be hard and challenging but if it's not making you happy, it's not worth it. Yet, for me, even all the frustrations and disappointments that can come from comedy, I just can't imagine life without it. 
Where can people find you? I am headlining CG's Comedy Club in Bolingbrook on May 14 and 15.
Website: jeaniedoogan.com
Instagram: @jeanie.doogan