The Chicago Tribune reported on August 17 that Prudential Insurance Company of America is suing to have its named removed from the buildings and plaza at the corner of Randolph St. and Michigan Ave. The company cited an alleged $10 million overdue payment from Sterling Bay over naming rights as the main source of the conflict.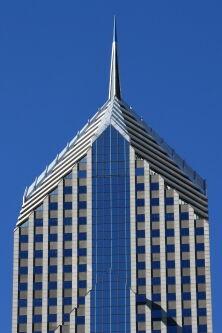 The report stated that, "Prudential's latest naming-rights term was set to expire when Sterling Bay and its investment partner, Wanxiang America Real Estate Group, made the $10 million renewal offer," and the lawsuit seeks to remove "all Prudential signage at the expense of the landlord."
The location is home to the 41-story One Prudential Plaza, which was completed in 1955, and the 64-story Two Prudential Plaza, completed in 1990. Reaching 995 feet, Two Prudential Plaza is Chicago's sixth-tallest building. It also connects to Chicago's Millennium Station and a portion of the Chicago Pedway.