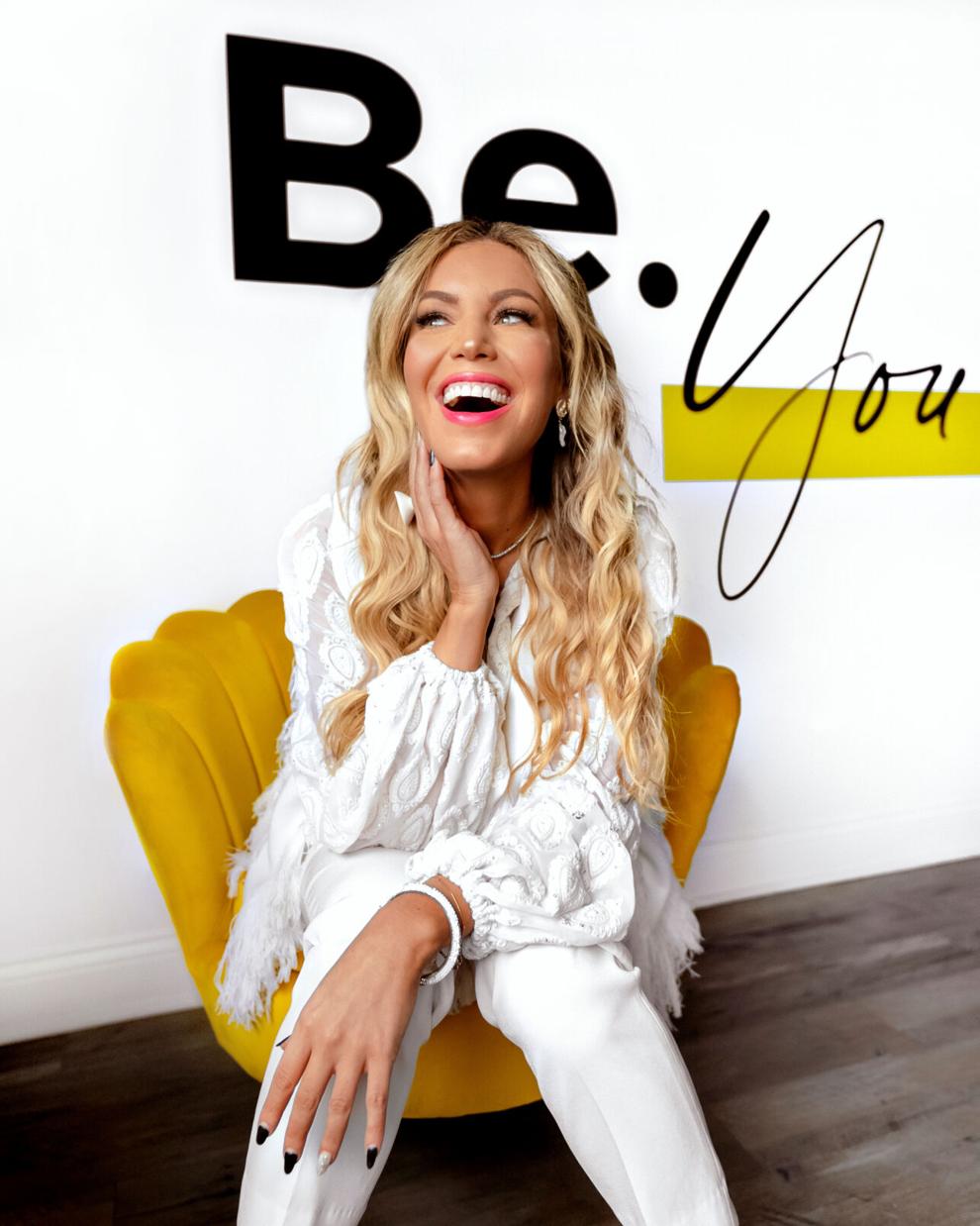 Entrepreneur, author, "it" girl, podcast host and influencer. These are just a few of the words used to describe Jessica Zweig, the multi-talented author of the newly published "BE.- A No Bullsh*t Guide to Increasing Your Self Worth and Net Worth By Simply Being Yourself," a how-to book (and so much more) about finding your authentic self, building your brand and translating it into success.
Jessica Zweig grew up in Highland Park, Illinois. She was the co-founder of the uber-popular lifestyle magazine (and website) CheekyChicago. On this platform, she profiled Chicago's movers and shakers and the hottest happenings around town. And even though the site was attracting a lot of eyeballs, she eventually found herself with not even enough money to pay her phone bill. She decided then and there to make a change. Enter SimplyBe. Agency, a personal branding firm that she founded in 2014.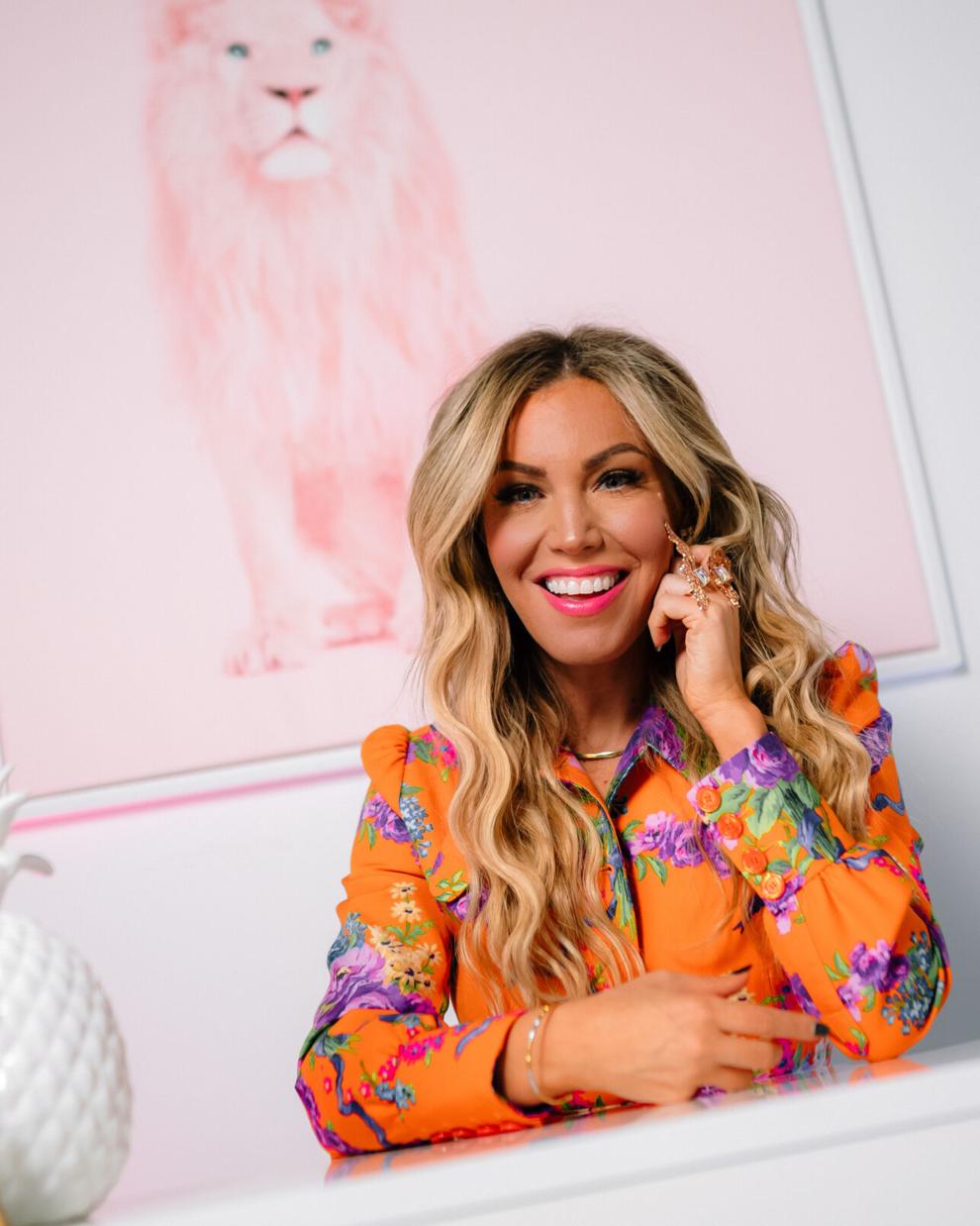 Jessica has never looked back and is now trying to help all of us find our true, authentic selves. In her first book she shares her long path forward and the people and advice she's gathered along the way. In the forward of the book, Tony Hunter, CEO of McClatchy Company and founder, TWH Enterprises, says, "Jessica has written a self-empowerment manifesto for emerging leaders. If you want to build your personal brand, this book is a must. And if you want to stay current and relevant through self-development and creating a framework for a bright future, this book will be transformational."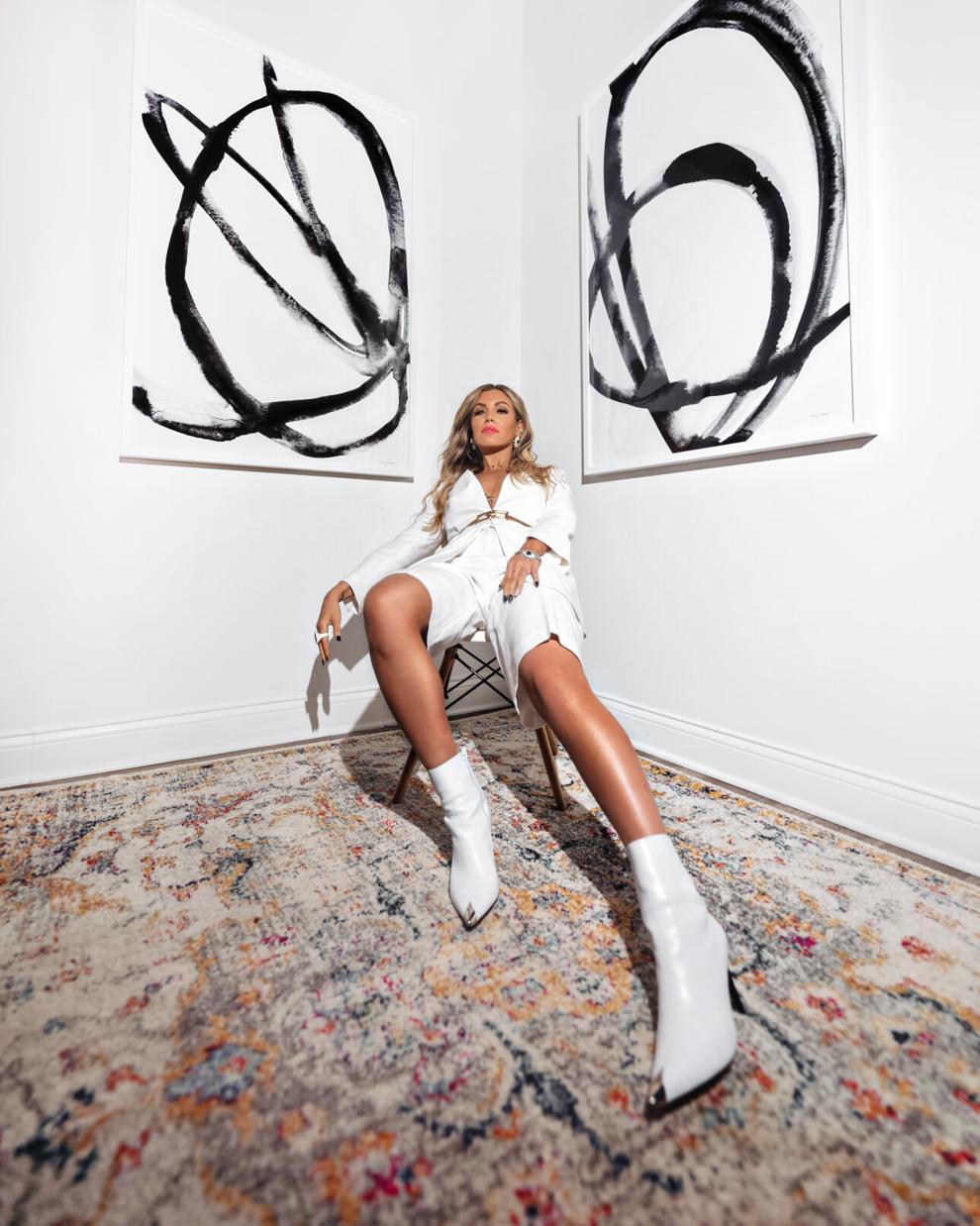 Jessica and her team have worked with top clients from around the world, including Heineken, Morningstar, Blackstone, and more, to help them customize their branding, marketing and creative services with an emphasis on the agency's core values: kindness, truth, service and authenticity.
And now, 10 questions with Jessica:
1) Your first book "BE.- A No Bullsh*t Guide to Increasing Your Self Worth and Net Worth By Simply Being Yourself" is out now. Tell us a little bit about the book and what prompted you to write it.
I've been running SimplyBe. Agency for the last five years, and about two and a half years in I decided I really wanted to open to the world what we were doing at SimplyBe. I saw that the work we were doing was changing lives. People were coming to us and we were doing personal branding a very different way. We were building the platforms of really successful people, but doing it in a way that was powerful, impactful, effective, and authentic. I created a methodology to help my clients that was working, so I realized it was teachable and belonged to everybody. Everybody wants to grow their businesses, revenue, and client base, and I believe that digital marketing and building your personal brand through content, social media, and PR is the best way to do it. And I wondered why it was a secret, and why shouldn't everybody know this? That's what the book is about -- it's a permission slip to be who you really are, and a roadmap to help you build it.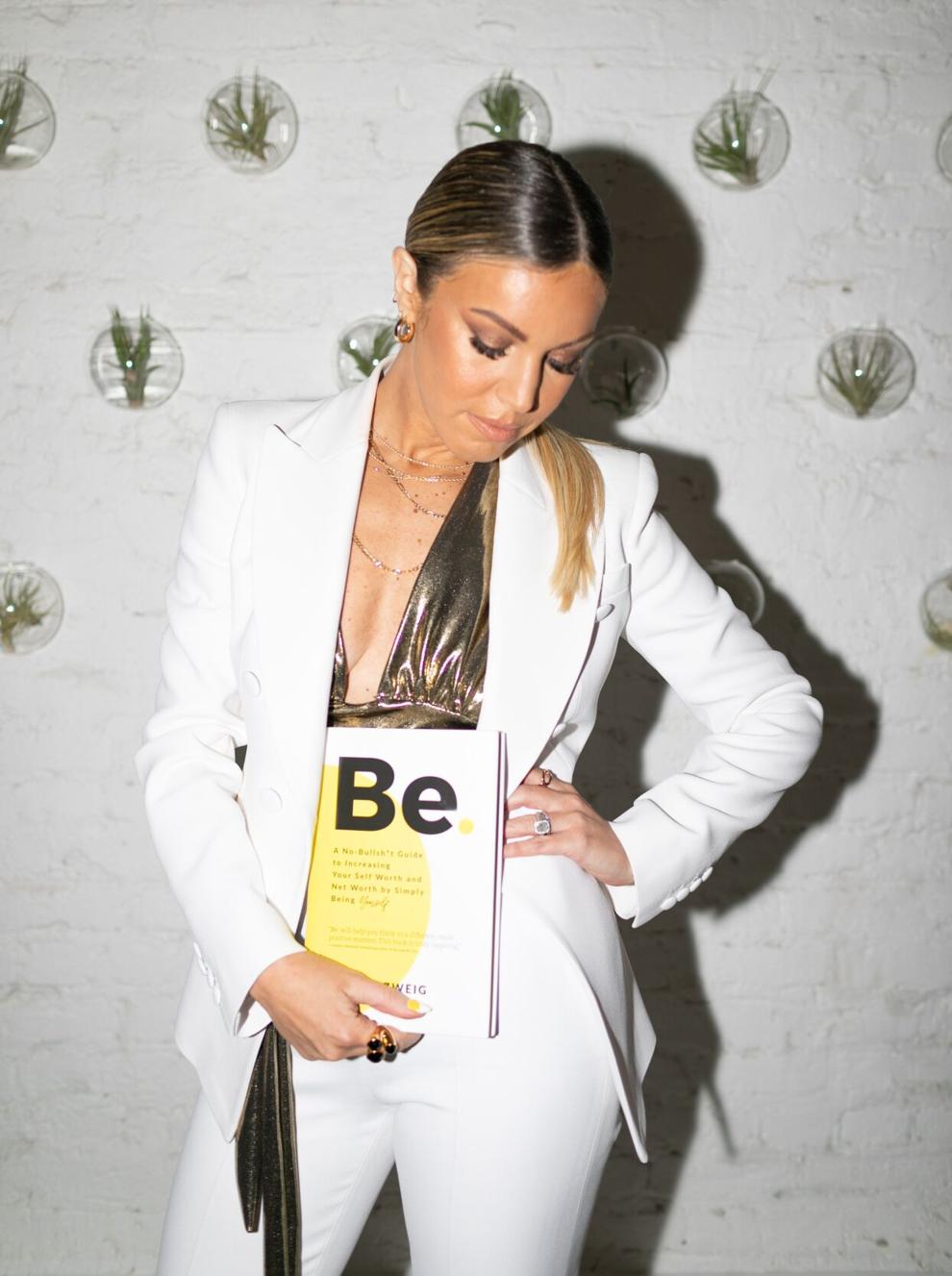 2) You have a long, fabulous history in Chicago as an "it" girl and influencer. Tell us who you are now and what's different.
My 20s were an interesting chapter in my life where I prided myself on the influencer, "it" girl title, and now I honestly couldn't care less. I'm really grateful that the first chapter of my career put me on the map and opened up my network so I could build a social following, but I so don't care about popularity at all. I've done a lot of personal growth work since then, and I'm very honored that people have respect for me in Chicago. Since that explosion of my awareness in my 20s, I've really grown into that and feel less validated by what other people think of me, and more by what I think of myself. 
3) In writing the book, what did you learn about yourself that you didn't know before?
I realized that I truly believe that I can change the world. I really feel like I'm here for a reason. I felt more connected and in tune with my message and my purpose than ever before in writing that book. I don't think I understood the depth of my own understanding of the material until I really dove into it and had to push myself to tell the stories of my expertise. I also learned I have tenacity -- writing a book is a marathon and it's not for everybody, and I really had to work hard and dig deep into my soul to write it. 
4) Give us a mini masterclass in learning how to just "BE" yourself. 4 top tips.  
1. Stop giving such a sh*t what people think of you. 
2. Find your tribe. You don't need a million or a thousand people, you just need four or five who really believe in you more than you believe in yourself. Surround yourself with core people who make you feel your highest you, and that will be fuel.
3. Know what you stand for. Take a stand, have a point of view, and don't be afraid to pick your lane. Understand what makes you you, put words to it, and name it. 
4. Share it! Use it in service of the world, and be a gift to the planet with what your uniqueness is. 
5) Who was your most memorable mentor and what was the most important thing he/she taught you?
My most valuable mentor is a woman named Denise Senter, who is on the board at SimplyBe. and now working with me as head of the agency. She's been my boss, and now I'm her boss! Denise has made me the executive woman that I am today. She's given me so many chances to step forward into my power and rise up into levels of business I wasn't really ready for, but she pushed me and gave me the opportunity. Then I rose, and I met myself there. She placed bets on me, and I think it's important to place bets on people and give them chances when you see the potential in someone. If you give them the opportunity and they're hungry, they'll rise up 150%. 
6) 2020 was such an awful year for many of us, was it for you or did you find a silver lining?
I hated quarantine and being alone. The loss of being in a social community was really hard on my soul. But what was hardest for me was being a small business owner trying to keep my business afloat, and working 24/7 to make sure I could pay my employees and finish my book. I was burnt out by the end of that year from a professional perspective. But the silver lining is relishing in the slowing down and the intimacy of connecting more with my core people. I've really enjoyed caring less about events and parties, and doing everything on my own terms and my own time. I do miss dressing up though! 
7) What do you love about Chicago? What are your favorite travel destinations?
I love Chicago's diversity, neighborhoods, food scene, lakefront, and Midwest warmth and kindness. I love the community here. Costa Rica is my favorite place in the world, and I love going to Europe and Southeast Asia too. 
8) If you could have been successful at another profession, what would it have been?
I think that I would have been a yoga teacher, and just kept it really simple and traveled the world teaching yoga. 
9) If you could go back in time, what era would it be and who would you like to meet?
I would go back to the early 1900s, and meet my great-grandparents because I feel such a connection to them. 
10) Finish this sentence: In 10 years, I hope to be...
Living close to a beach in Nosara, Costa Rica, writing more books, taking care of stray dogs, doing yoga every day, and going to beautiful dinners with my husband. 
Follow Jessica on Instagram (JessicaZweig), Facebook (Jessica Zweig Fisher) and Twitter (Jessica_Zweig). Book on sale now at Amazon.com