Steppenwolf Theatre Company's world-renowned ensemble was joined by nearly 500 civic, cultural, and business leaders for its annual gala held May 13 at The Old Post Office. The event celebrated the company's 47th season and raised more than $1.7 million for Steppenwolf's educational and artistic programming.
The event kicked off with a cocktail reception and toast with Steppenwolf's ensemble, followed by a seated three-course gourmet dinner catered by Paramount Events. Following dinner, auctioneer Robbie Gordy took to the stage to host a live auction featuring once-in-a-lifetime experiences with the Steppenwolf ensemble, including: a New York experience including premium seats to Broadway's Grey House, followed by a meet-and-greet with Emmy and Tony Award-winning ensemble member Laurie Metcalf; VIP tickets to The Public Theater's Shakespeare in the Park Hamlet followed by a meet-and-greet with star Ato Blankson-Wood; dinner with ensemble members Kathryn Erbe and Jon Michael Hill and a private construction tour of Perelman Performing Arts Center, the cultural keystone of the World Trade Center campus, slated to open in September 2023; a garden patio dinner with the cast of Steppenwolf's No Man's Land(ensemble members Austin Pendleton and Jeff Perry and Samuel Roukin and Michael Patrick Thornton) at the Lincoln Park home of Trustee Bryan Traubert and Penny Pritzker; and an LA adventure including a set tour with Abbott Elementary star Chris Perfetti, a dinner with actor Kathryn Hahn, Halley Feiffer, playwright and showrunner of American Horror Story Season 12, and Artistic Director and ensemble member Glenn Davis and brunch with ensemble members Gary Cole, Tom Irwin and William Petersen.
Also, during the evening, ensemble members Terry Kinney and Austin Pendleton paid tribute to longtime ensemble member Frank Galati, who passed away January 2, 2023, at the age of 79. Philanthropists Bruce Sagan and Bette Cerf Hill were honored for their transformative impact on Steppenwolf Theatre and immeasurable contributions to Chicago's art and culture
Steppenwolf co-founders Terry Kinney, Jeff Perry and Gary Sinise and ensemble members John Malkovich and Laurie Metcalf were among those featured in a video salute to Bruce and Bette, followed by a toast by Eric and Liz Lefkofsky. Ensemble member and co-chair Kathyrn Erbe spoke about Steppenwolf's Education programs, which now have a dedicated home at The Loft, encompassing the entire fourth floor of the new Lefkofsky Arts and Education Center.
A video was shown highlighting Steppenwolf's in-school educational residency program, leading into the annual paddle raise to support Steppenwolf Education programming, including the acclaimed Steppenwolf for Young Adults performance series. Executive Director E. Brooke Flanagan thanked Mayor Lori Lightfoot for her contributions to Chicago's cultural landscape throughout her tenure as Mayor.
The night concluded with guests enjoying gourmet late-night snacks and hitting the dance floor to the lively jams of DJ Rae Chardonnay.
The event was emceed by ensemble member Gary Cole and hosted by the theater's ensemble and Board of Trustees that included Chairman Keating Crown and Gala Co-Chairs/ ensemble members Kathryn Erbe and Namir Smallwood, Trustee Susan O. Berghoef and Shmaila Tahir andTrustee Asheesh Goel.
Additional guests included Mayor Lori Lightfoot and Chicago's First Lady Amy Eshleman, Department of Cultural Affairs and Special Events Commissioner Erin Harkey, Arts Alliance Illinois Executive Director Claire Rice, Illinois Arts Council Board Chair Nora Daley and Steppenwolf ensemble members Kevin Anderson, Alana Arenas, Kate Arrington, Robert Breuler, Cliff Chamberlain, Gary Cole, Celeste M. Cooper, Kathryn Erbe,  Tim Hopper, Terry Kinney (co-founder), Tarell Alvin McCraney, James Vincent Meredith, Caroline Neff, Austin Pendleton, Yasen Peyankov, Eric Simonson, Namir Smallwood and Jim True-Frost.
(Steppenwolf's next production, Another Marriage, opens June 15)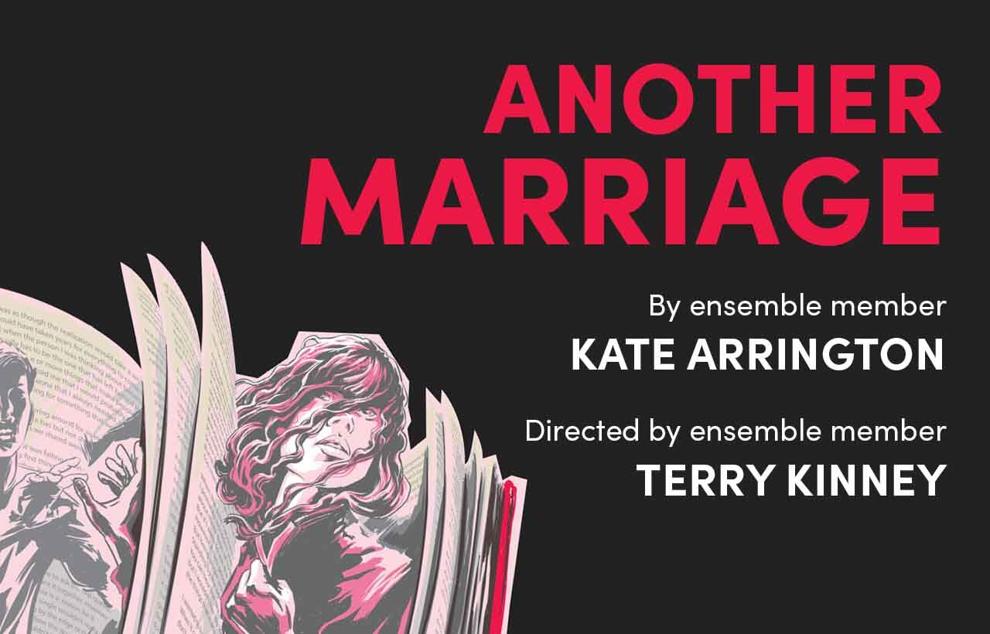 Related: