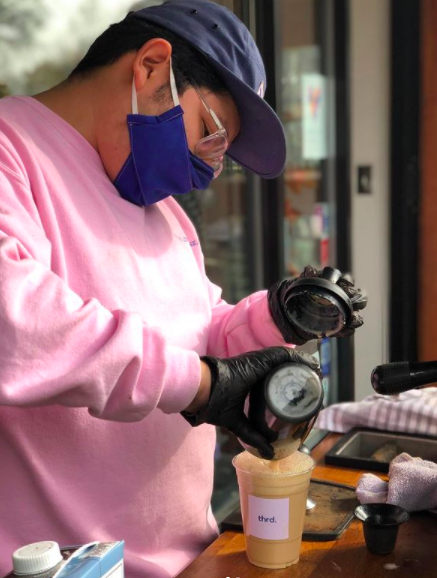 Spring is time for renewal, change, and most importantly, growth and several businesses that have taken root during the storm of the pandemic are ready to sprout with the help of the community.
Thrd Coffee
By Raoul Adwan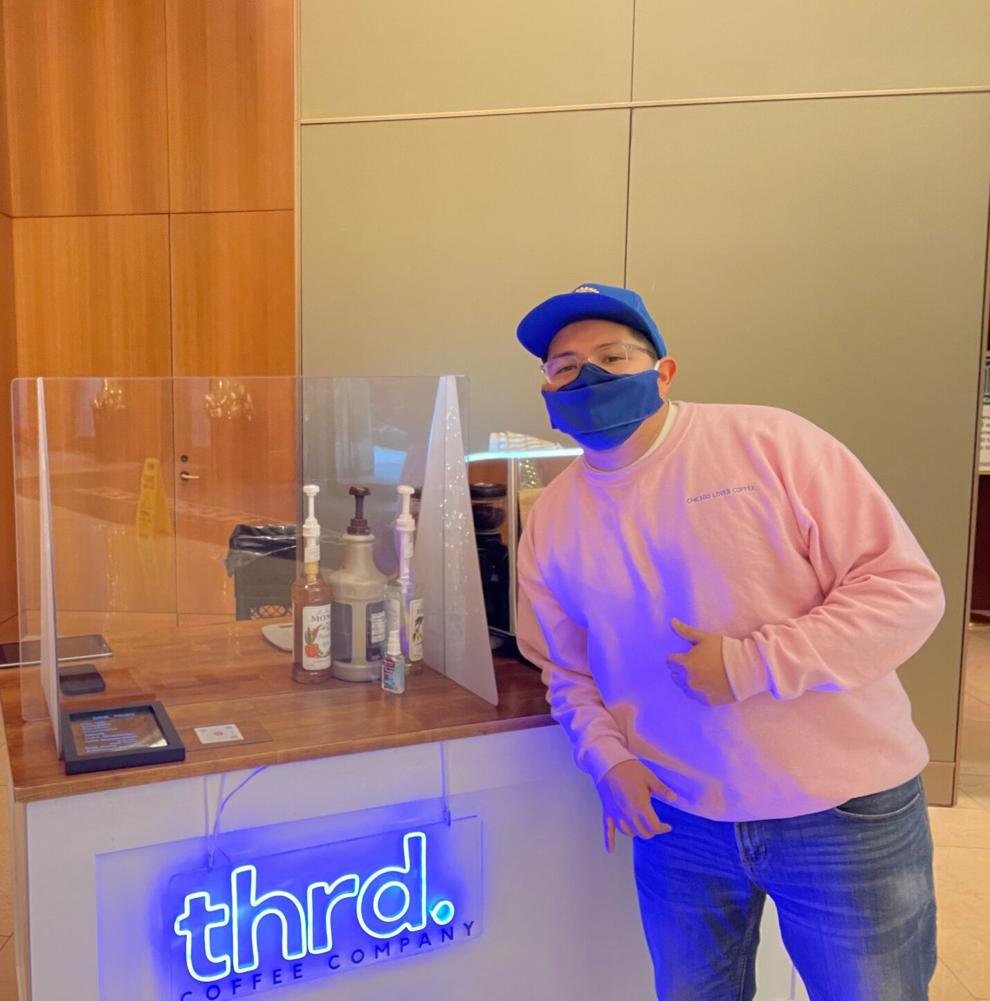 Pandemic or not, Chicagoans want their coffee. When COVID-19 hit, causing a mass shutdown of coffee shops, 27-year-old Raoul Adwan thought, "Coffee is still in high demand in the city, no matter what shape Chicago is in—so, how can we serve coffee while remaining safe and avoiding the one big thing holding us back: rent?"
The idea came to him: Build a mobile coffee bar. 
With a sketch of his coffee bar-on-wheels concept in hand, he and a few friends built the bar, and by September 2020, his coffee business, Thrd Coffee Company, officially opened on-the-go. 
The name Thrd Coffee comes from "third-wave coffee," derived from the first to third waves of generations of coffee drinkers. What makes Thrd Coffee unique compared to other coffee bars is not the mobile aspect, since other businesses offer the same type of service, but rather the branding, which Adwan describes as the "secret ingredient." His goal is to pay homage to the southwest side of Chicago, where he is from, and embrace an edgier, urban side of the coffee culture. 
"Imagine Chance the Rapper drinking espresso," he said, providing a glimpse of the vibe Thrd Coffee aims to create. 
When the pandemic hit, Adwan decided to make a change in his life, despite the odds.
"For myself, I looked at this as an opportunity…I said, 'Hey, there's stuff outside I can't control, but I know where I'm at right now in life currently,'" he said. "I can control that." 
"Wherever you're at," he continued, " the goal is to never stay stagnant, but to always continue to be cultivating. I can imagine in 5-10 years, someone is going to ask me, ''What did you do during the pandemic?' I'm going to say, 'I came into the pandemic as a teacher, I'm leaving the pandemic as a business owner.'" 
Follow @thrdcoffeeco on Instagram to learn about the company's next pop-up or event.
BIÂN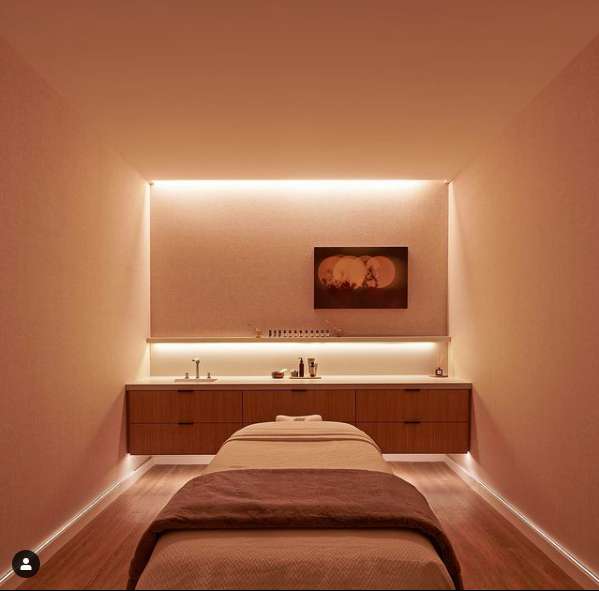 Opening a high-end health and wellness club in the middle of the pandemic presented a new set of challenges for BIÂNfounders Robb Leone, Joseph Fisher, Kevin Boehm, Mar Soraparu, Doctor Julius Few, and Angelo Costas—but the team persevered and continued to build their membership base.
"Lots of decisions were made around whether to still move forward despite all the challenges of the pandemic," Leone admitted. "But we decided people needed this space, they needed something positive."
Leone refers to BIÂN as an "organic brushfire" due to the many ideas that have sprung out of the original concept. Ironically, the club first opened on Nov. 20, 2020, the day Illinois shut down because of the pandemic. 
Combining philosophies of Eastern and Western healing, BIÂN is a holistic and comprehensive health and wellness club, offering members a myriad of experiences including cosmetic treatments, health and wellness classes such as yoga and pilates, nutrition plans and healing treatments. 
The club has its own medical advisory board, a chiropractor, an on-site primary care physician and a Chinese medicine naturopathic doctor, all housed in a luxuriously designed space.
BIÂN offers a sense of community, not only with others but within one's self, Leone said, adding he was filled with joy upon seeing his members again. "It moved me to tears," he said.
Visit www.livebian.com to join the experience. Follow BIÂN on Instagram: @livebian.
Honeybee Charcuterie
by Abbey Rezetko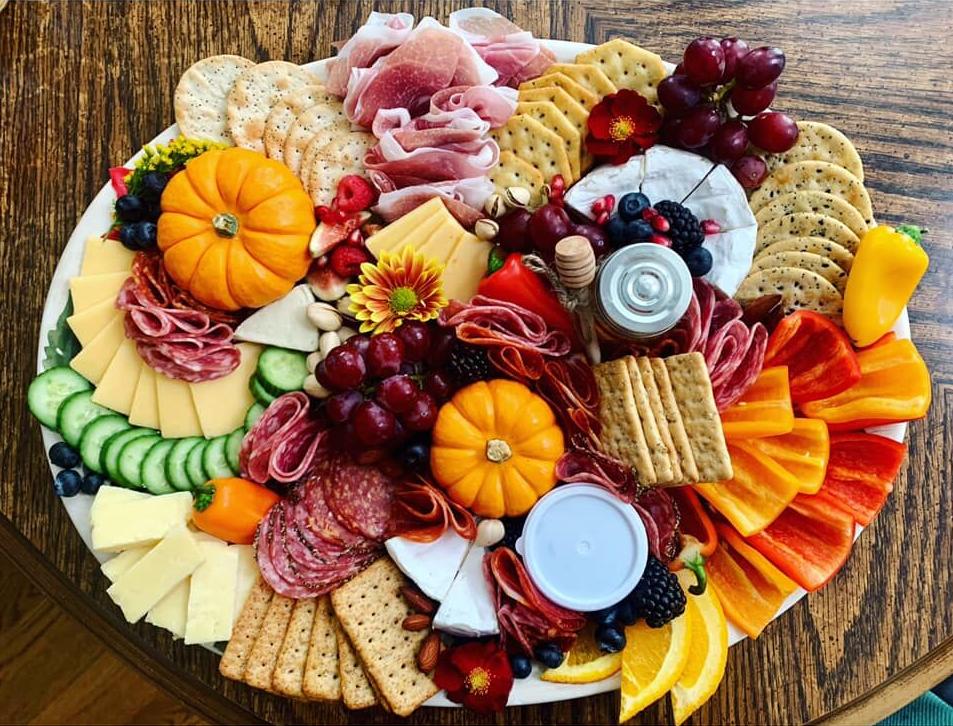 When 26-year-old Abbey Rezetko brought a festive meat and cheese board to her father's birthday party last September, she was not expecting a full-blown business to come out of it. 
But after she shared a photo  of her creation on social media, her meat and cheese board became an overnight sensation. Her inbox flooded with charcuterie order requests from people who wanted one of her artistic creations at their parties and events.
For Rezetko, the thriving new business venture has not only been a money-making opportunity, but also a chance to discover a hidden talent.
"I don't do just meat and cheese, I like to add a lot of snacks, fruits, vegetables and little things... something for everybody," she said. "I always work directly with my customers, making a personal connection with them and then ask them, 'Is this for a special occasion, holiday, etc.?'" 
Having worked in about four to five different restaurants since she was 16 years old, Rezetko has had a longtime interest in food and cooking—and most importantly, customer service. She then went on to Western Illinois University, graduating with a bachelor's degree in hospitality.
Rezetko works to include other small local businesses near Beverly, where she resides.
She gets her trays from Three Sisters Antiques, an antique shop in Blue Island, while her chocolate-covered strawberries come from Sweet Caroline's, and cookies from 109th Street Sweets. In addition to desserts and veggies, her trays occasionally include a trinket to spruce up the board, depending on the occasion.  
"I want to continue to collaborate with small businesses," Rezetko said. "I want to help everyone out, and help everyone grow. I just think that's super cool."
Honeybee Charcuterie can be found on Instagram at @honeybee_charcuterie.