I don't think there's ever been a better time to have an excuse to pamper ourselves. In the past, I've always felt guilty about even having a massage or a facial. I would lay there thinking of a 1,000 other things I should/could be doing that would be more productive. "Relaxation" has never been a watch word for me. My mind is always whirring to the point where my friends have suggested I try yoga or meditation. Again, the same problem.
However, I do remember two trips my husband Chuck and I took where I really, really relaxed. These are the only two instances I can recall in the last 30 years where I was able to let my little mind wander. The first time was in Marrakech, where the spa at La Mamounia offered a deluxe "retreat package" that included a couple's massage, loofah treatments and a steam. And on one memorable trip to Doha, Qatar, one of the most exquisitely exotic places we've ever been, complete with falcon markets and marble-filled luxury hotels, we had another massage while exotic Middle Eastern music played in the background and bells tinkled all around us. I don't know if I was able to relax because it was soothing or because we had just come off a 13-hour flight. 
In any case, I have been researching some ideas for you to try — some are doable and some are, in my opinion, pure fantasy. But, they are all something to take our minds off of this cold, dark winter and new "normal" Covid lifestyle and dream a little.
Leah Chavie Skincare Boutique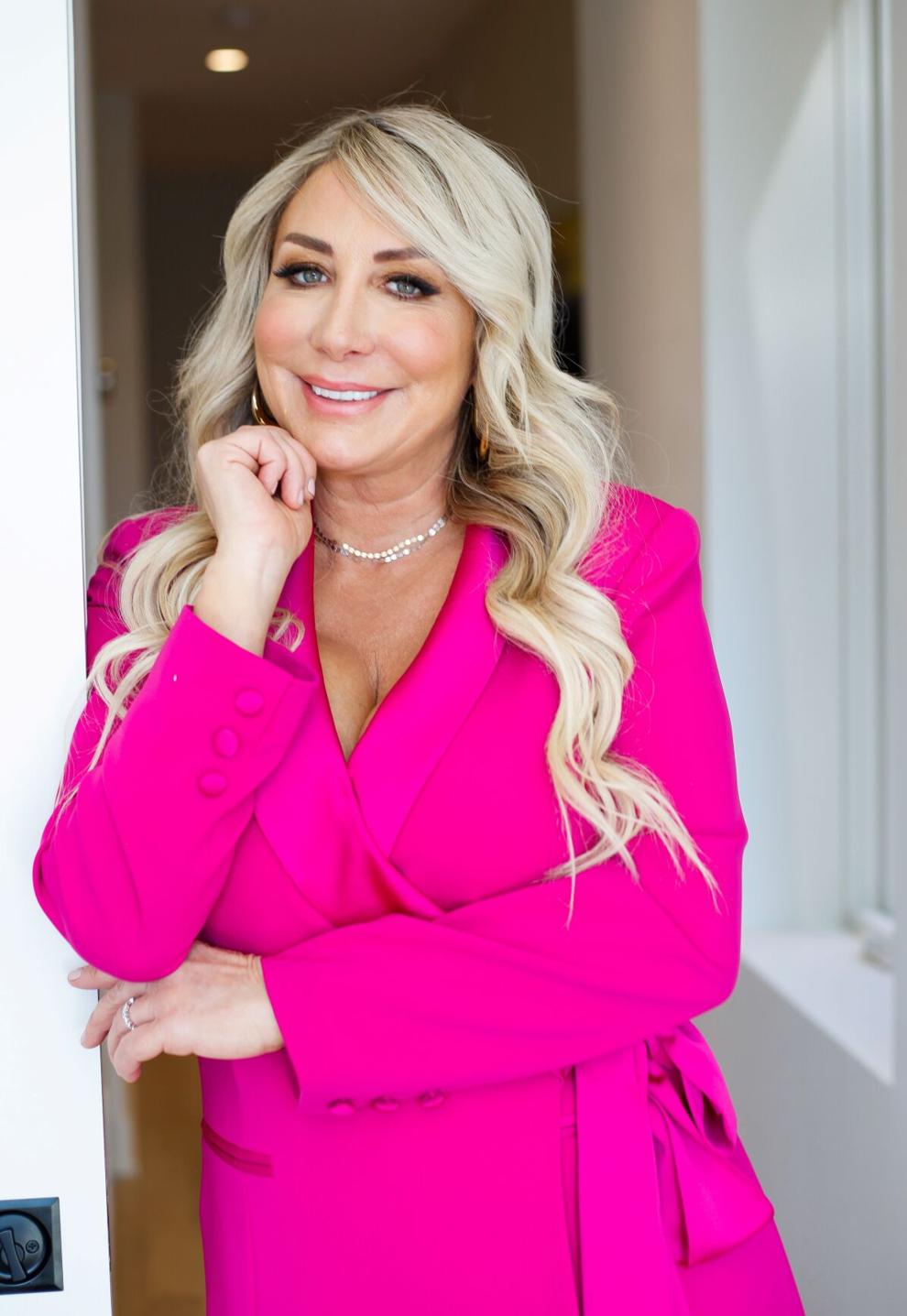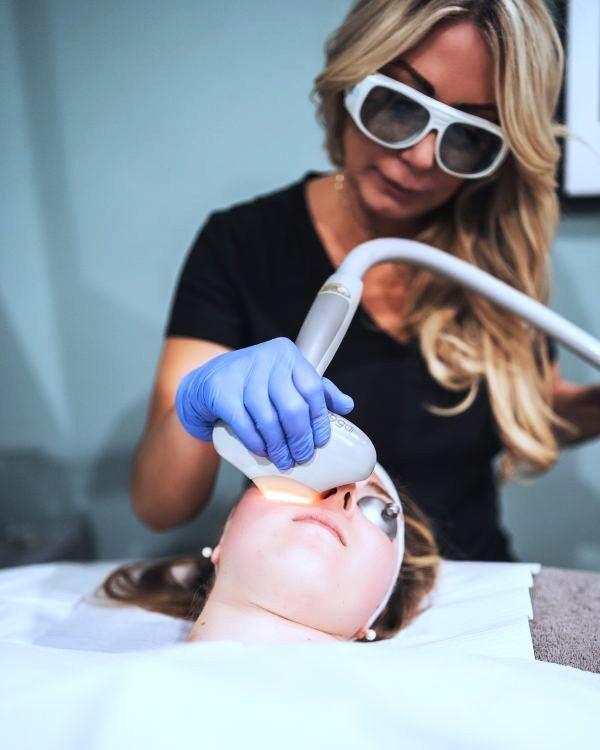 Chicago has some of the best spas, hotels, shopping (still) around, so there was no shortage of unique options to choose from. First up, the Leah Chavie Skincare Boutique, which was voted "Best of Beauty" in CS Magazine. Leah says one of her best-selling relaxation treatments is her "Infrared Sauna Blanket," which she describes as "excellent for detoxing and slimming" (I could use both). As your body heats up under the blanket, a soothing, cooling mask is applied. The treatment is recommended for use after exposure to extreme weather conditions and, I'm told, is perfect to calm inflamed "maskne." ($135 per hour, leahchavie.com)
Virtual Studio Space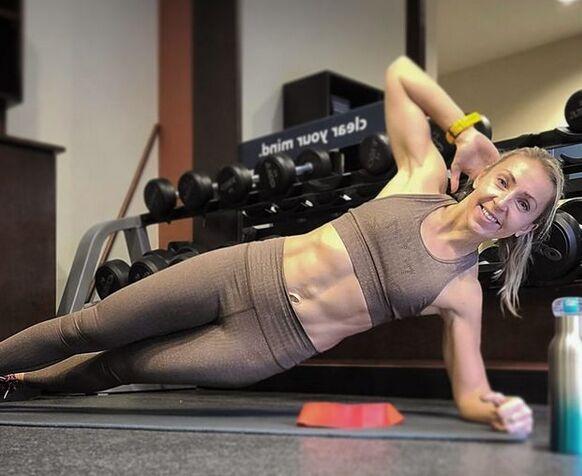 Sally Steele, is the co-founder and CEO of Virtual Studio Space. When Covid came along, Sally, a young mom and family law attorney, found a way to keep her favorite East Bank Club and Studio 3 trainers busy working clients out virtually. This wellness website is live on Zoom and has on-demand classes, monthly mental health meetings and other health-related events. (virtualstudiospace.com)
Chicago CryoSpa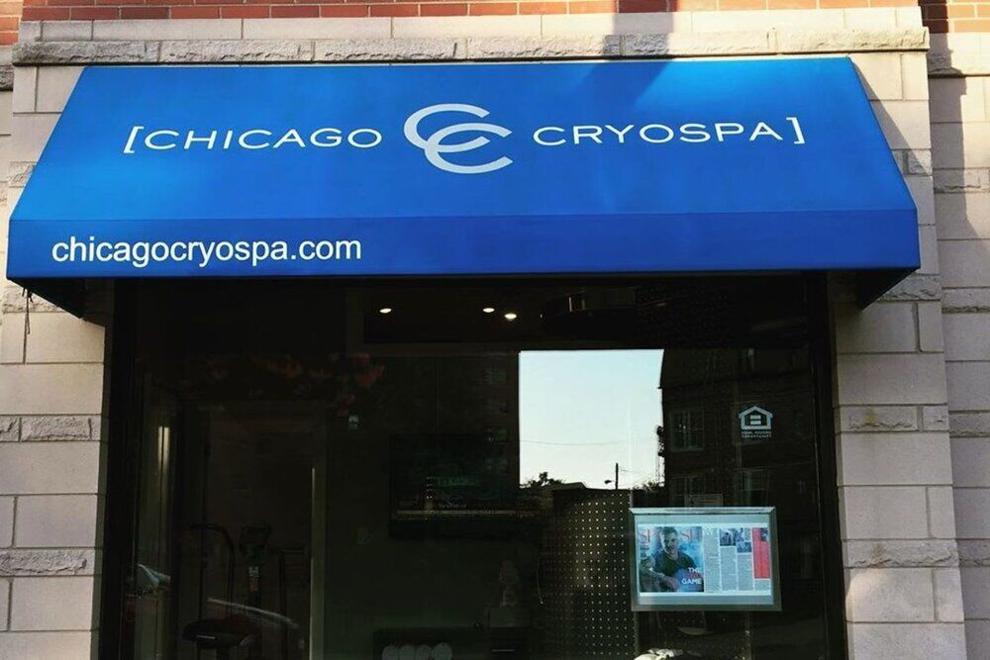 Jim Karas is a lifestyle expert/wellness author who has trained celebs like Hugh Jackman, Candice Bergen, Emma Thompson, Diane Sawyer, GayleKing and others, and appeared as the go-to expert in O Magazine. He said the most popular offering at his Chicago CryoSpa is the "Cryo T-Shock." Using a combination of hot, then cold, then hot at the end, this 30-minute body treatment freezes your fat cells (halleleujah!), which causes them to "enlarge and ultimately burst." (Where do I sign up?) Jim said this package was his number-one seller in 2020. (Each treatment is $350 or a package of 5 for $1,500, chicagocryospa.com, jimkaras.com)
Staycation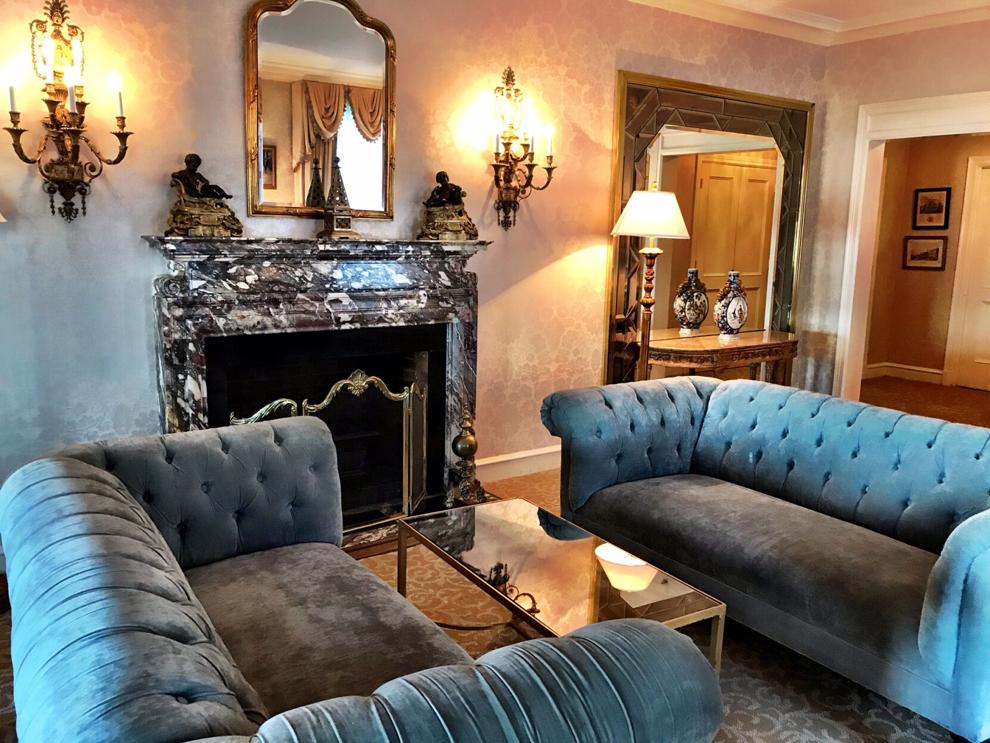 Another great way to pamper yourself is with a relaxing staycation. These days, many people don't want to travel far and luxury hotels like the Drake, now celebrating its 100th anniversary, offer some unique packages. If you're a fan of "The Crown"on Netflix (and who isn't?), you might want to consider the Drake's "Crowning a Lady" package. As you may remember, Princess Diana famously stayed at this hotel during her one and only visit to Chicago in 1996. This royal package duplicates many of the amenities she enjoyed, as well as an in-room set up to binge watch "The Crown." Enjoy her favorite perfume (Quelques Fleurs by Houbigant Paris), her favorite flowers (forget-me-nots), a three-course dinner (including salmon which she loved) and more. This package can beyours for $32,000 for a two-night stay for you and six guests. (hilton.com, 312.787.2200)
Socially-distanced dining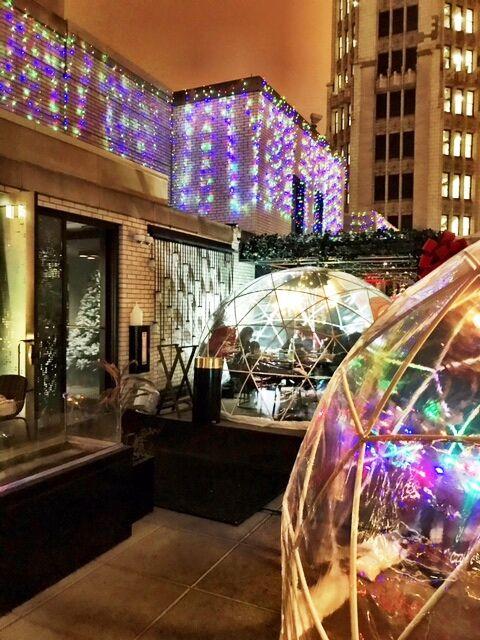 And one of the cutest ideas to come out of the pandemic is our new dining options. Try a cozy igloo at Tavern on Rush or the Rooftop at LondonHouse. Or how about a unique "yurt" experience? Swift & Sons has 10 yurts decorated to the nines by Kehoe inspired by 19th century ski chalets. (The two-hour yurt experience will run $85 per guest with a pre-fixe menu.)
AIRE Ancient Baths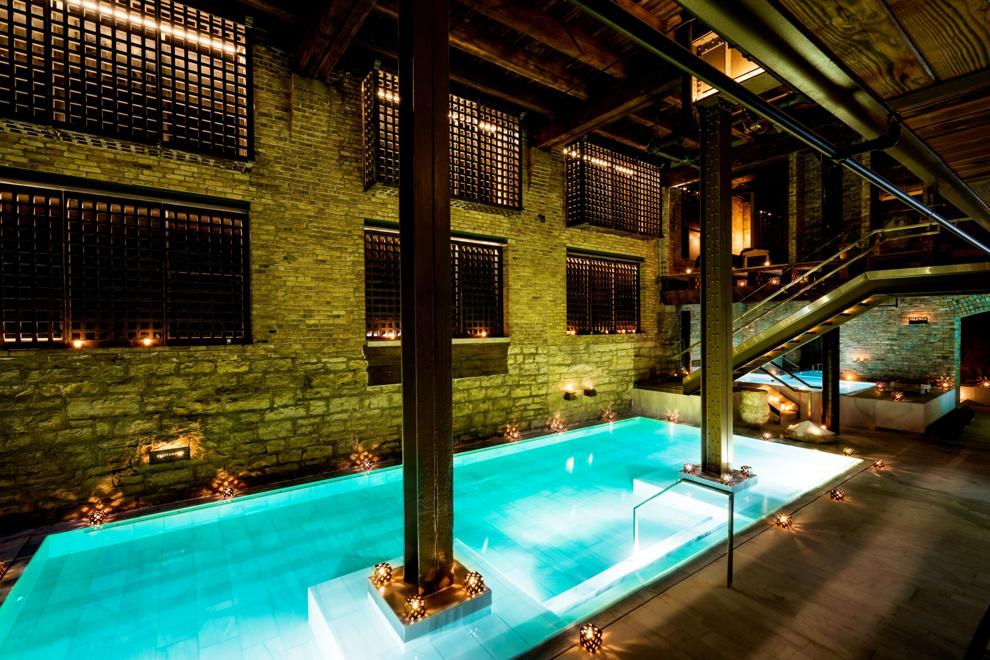 AIRE Ancient Baths, in River West, offers thermal baths and facial treatments inspired by ancient civilizations. Even the space, inside a 1902 restored factory, takes you back in time. For Valentine's Day, they're offering a custom couple's experience that includes red currant and cranberry facial treatments along with a variety of bath choices. (Located at 800 W. Superior, beaire.com)
Dr. McClane's 24K gold face masks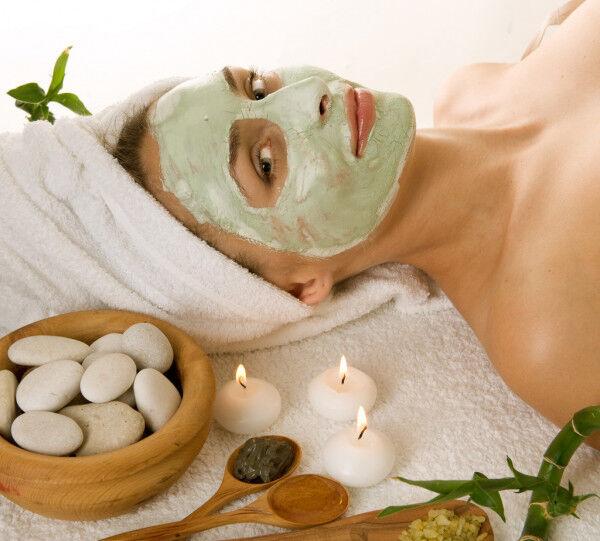 Dr. Stacie McClane, a popular plastic surgeon around town, says her 24K Gold Facial Mask is a top pampering treatment. She said it "improves facial microcirculation resulting in more radiant skin." The mask has real gold in it, too. Talk about pampering! ($125, enhance-face.com)
Gordon Salons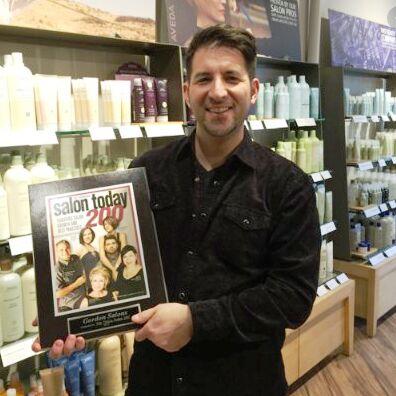 Tony Gordon is the owner/founder of Gordon Salons, a group of hair styling and pampering salons located across Chicagoland. They have been on the "Top 200 Salon" list for the past 17 years. Its newest concept, Blow Out Clubs, will be offered Feb. 1 and will allow members to have beautiful hair as often as they want. (gordonsalon.com)
Neiman Marcus' Fantasy Gifts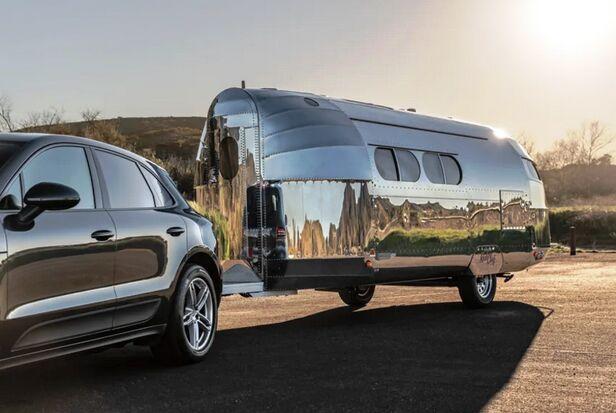 And, if you want to get really crazy, how about one of Neiman Marcus' Fantasy Gift Catalog offerings like a Jonathon Adler-designed room of your choice for $145,000 or a bespoke Bowlus RV for $255,000?  
For me, as much as I love to dream, the simpler life is appealing too. For no cost, I can sit in front of our window curled up with a good book and bird watch. Or I can take free virtual tours of Chicago's cultural gems like the Art Institute and the Field Museum. I can enjoy virtual concerts too like the one the Chicago Children's Choir will present on Feb. 25 or watch virtual fundraisers like One Tail at a Time's Houndstooth Ball, set for Nov. 19, to raise awareness for homeless pets — both free. My husband said the best way he can think of to pamper himself is to win the lottery.
So, as you can see, we have a lot of options here, some more realistic than others.