Hello there! I'm "Candid" Candace Jordan, a new contributor to Chicago Star.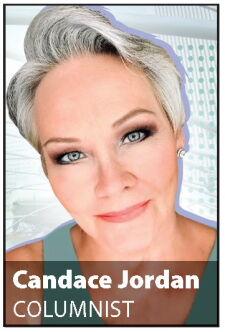 I look forward to taking readers on a thrill ride through the streets of our town, showing you new sights, meeting new people and sharing family-friendly news you can use. I'll also be creating videos so you can "see what I see." I hope you check us out online and follow us on social media too.
I thought it would be fun to share a Holiday Hot List of my personal favorites. I think this year, above all others, we need a good solid dose of holiday happiness.
Drum roll please… (in no particular order)
Taylor & Company's Fa-La-La Holiday Pop-Up Experience
Running through Christmas Eve, event designer Derrick Taylor has recreated the North Pole at 2819 W. Montrose. Fa-La-La is a socially-distanced, pop-up experience offering fun for the whole family. Santa will be granting wishes on December 6 and 13, with professional digital memories included. Wreath-making classes, a showroom filled with snow globes, custom Christmas ornaments and more (all by Illinois craftsmen) will be offered too. Since 1947, Taylor & Co. has been a family business specializing in event planning, floral design, gifts, holiday decor and more.
"Eleanor's Very Merry Christmas, the Musical"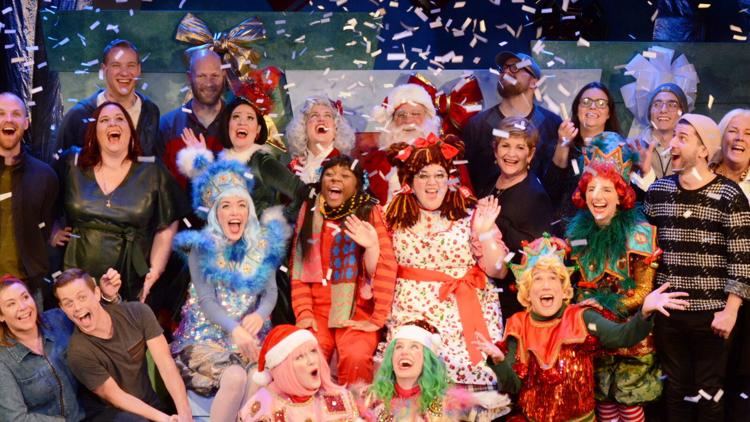 First the book and now the heartfelt musical. Written by Chicagoan Denise McGowan Tracy, this charming Christmas story is appealing to the young and the young-at-heart and will be streaming from Nov. 27 through Dec. 27. It's the tale of a toy who has been left behind and her journey to find happiness. To enhance the experience, a "Party in a Box" is available, which includes a copy of the book, holiday party hats, an Eleanor ornament and a reindeer ring toss game.
The Holiday Shoppe
This festive jewel box is event design guru Tom Kehoe's first holiday shop and it's filled to the brim with wreaths, garlands, trees, centerpieces and ornaments at the corner of Superior and Rush streets (108 E. Superior). Other pop-up locations include The Park at Lakeshore East (333 E. Benton Place), Ranalli's in Lincoln Park (1925 N. Lincoln) and Federales in the West Loop (180 N. Morgan).
Santa Baby Christmas Bar
Indoor/outdoor over-the-top Christmas decor with three levels of gram-worthy experiences. Deuce's Major League Bar, renamed "Santa Baby" for the holidays, 3505 N. Clark, will put any Grinch in the holiday spirit. Reservations only, through mid-January. 
Mangel Florist
You wouldn't think of a hotel shop as being something very special but Mangel's is an exception and definitely worth a visit. Besides exquisite floral arrangements, the store has a delightful selection of holiday decor and gifts arranged as if by Mrs. Claus herself. This year, the store and the hotel it lives in, The Drake, are celebrating their 100th anniversaries.
I hope you've enjoyed my first column. I can't wait to share more and will add new info online as I discover more holiday happenings.