Between self-care, pet care, and an influx of in-home purchases, the people of 2021 are in search of wellness, simplification, and overall improvement, beginning within the home.
With an increase in the renovation of closets, kitchens, and in-home offices, residents are taking advantage of being stuck at home with nowhere to go by noticing room for improvement and areas to enhance their living. 
Expert interior designers John Scott, Registered Interior Designer and President of Keevan Sadock Design, and Michael Comins, owner and operator of Closets by Design Chicago, give the scoop on what the trends of 2021 are and what to expect in the future of home design in this ever-changing climate. 
Q: What's a popular and current trend in design that you're particularly fond of? 
John Scott: What's enjoyable now is that people, maybe because of COVID, they're spending more time in their homes, and they want to simplify… I'm getting a lot of requests from people doing rehabs on their homes; they want neutral—they want to start clean, they want to do beiges and grays, and whites; they want that to be their palette. Maybe they'll introduce some color here and there but they want white, white, white. 
Michael Comins: We're seeing a lot of people turn bedrooms into walk-in closets, maybe it's with a couple where their kids are gone or they're buying a place with two bedrooms and it's just the couple; they're converting that extra room into walk-in closets. I think that's great and they come out looking nice; it gives them a ton of extra storage.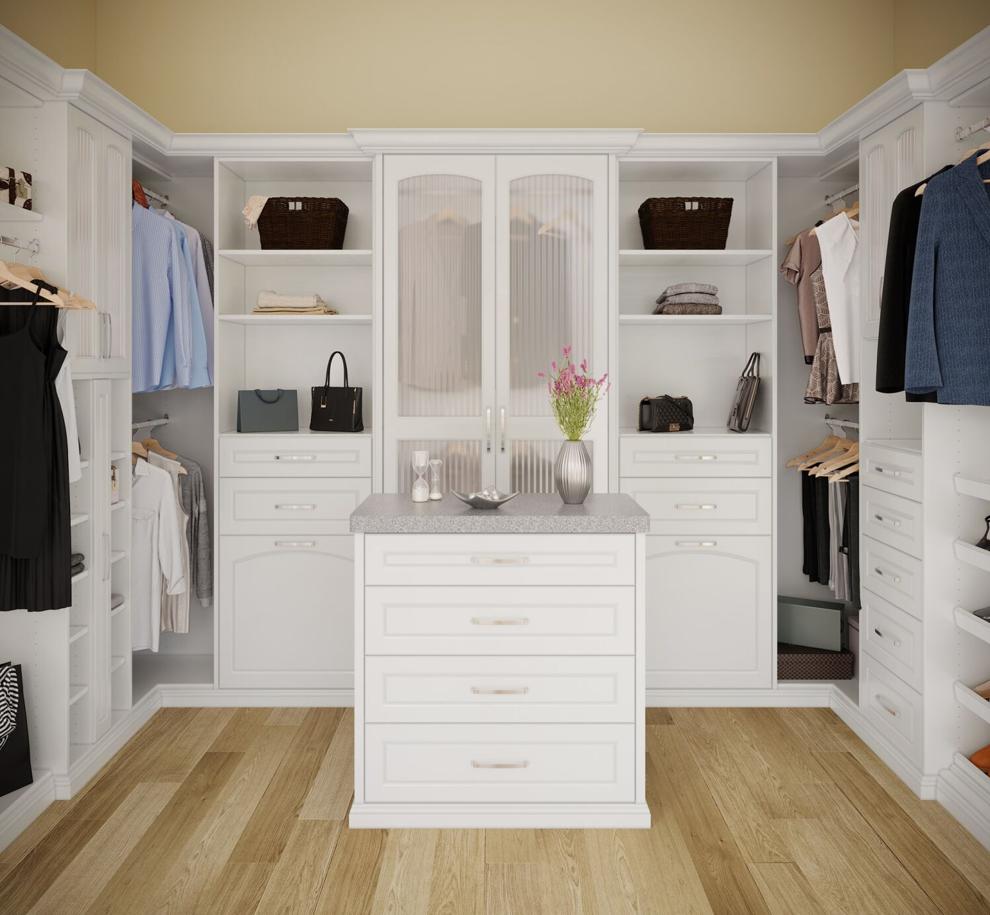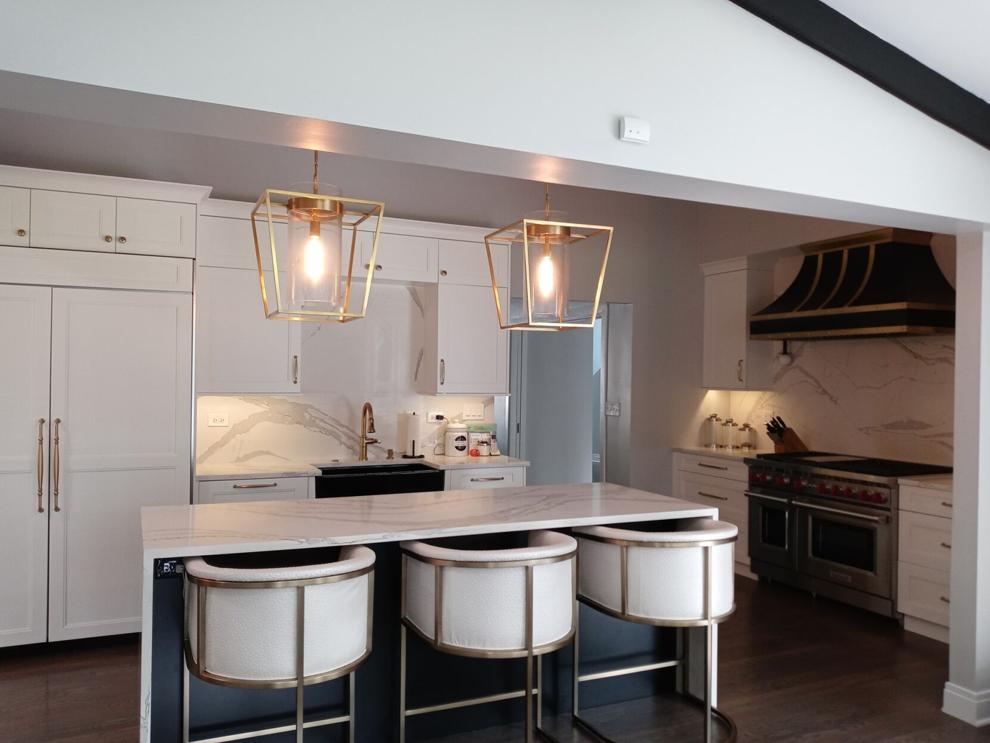 Q: Can you talk about some trends in interior design we can expect to see in 2021? 
JS: People want light, they want lightness. Lighter floors are coming back. Lightness of finishes, more texture; textured wall coverings. Natural elements like wood floors and stone. It gives people the simplification they want with materials that are pleasing to the eye. 
People are always going to do a white kitchen, but I have some clients who did not want a white kitchen; I'm seeing more color. People are not afraid of colors in their kitchen now depending on where they are in their life. If they're buying the house to flip it, they're not going to do that, but if they plan on staying, they're not afraid of color infusions. 
MC: A lot of people are going brass versus chrome, in terms of handles and rods. This is a big shift; historically, it's always been more of a preference for chrome.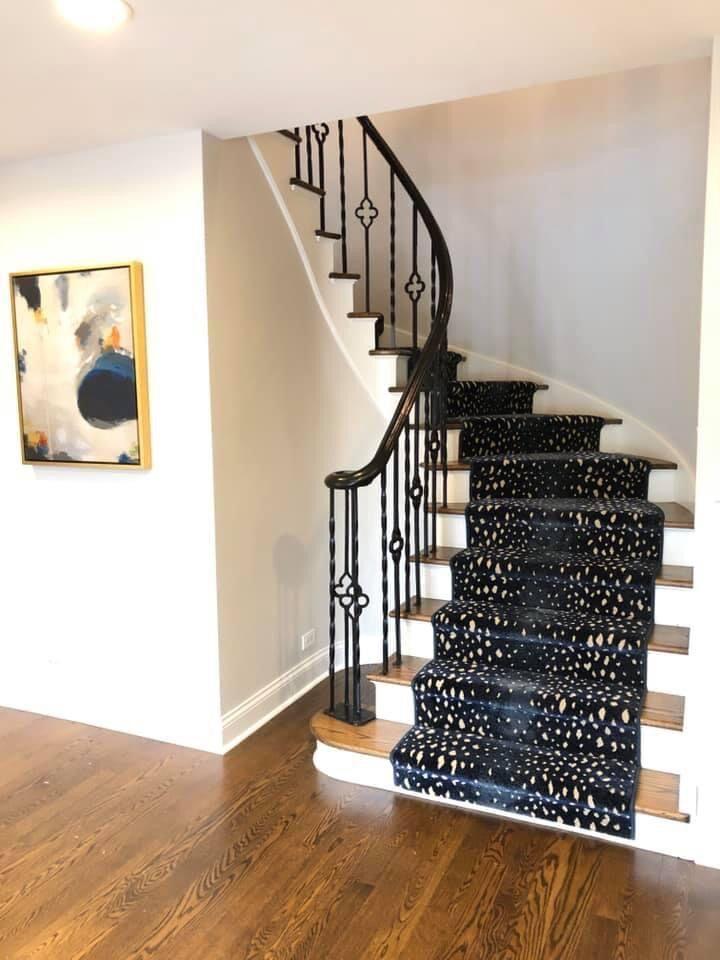 Q: What are the most popular rooms and/or particular spaces in the home people are updating right now?
JS: Kitchens; it seems like in the last 5 years I see a lot of kitchen stuff going on. During COVID, people who are still at home working full-time, making full salary, are seeing the flaws in their home; they can now see what they want to redo. Having a space, even on their kitchen island where they plug-in, is important. Having flexibility and multipurpose spaces to work is important.
Consolidating spaces is in; fewer bedroom sets are being sold nowadays such as dressers; people are putting drawers in their closets. A big request right now is upholstered beds; it cleans up the bedroom and is cost-efficient. Again, people are wanting to simplify things. No dust ruffles. You can tuck any kind of quilt on it and it looks neat and it ties together the bedroom.   
Maybe it's just one item, but people are all about upgrading … but really, it's all to feel good. Maybe they want to do just a couple of changes to make their life more pleasant. 
MC: People are updating their closets and not surprisingly, we're seeing a lot of home office and kid-office spaces. I think a lot of people are thinking not just short term for that kind of stuff, they're also thinking, this would be great to have a better home workspace even after we go back to work or back to school.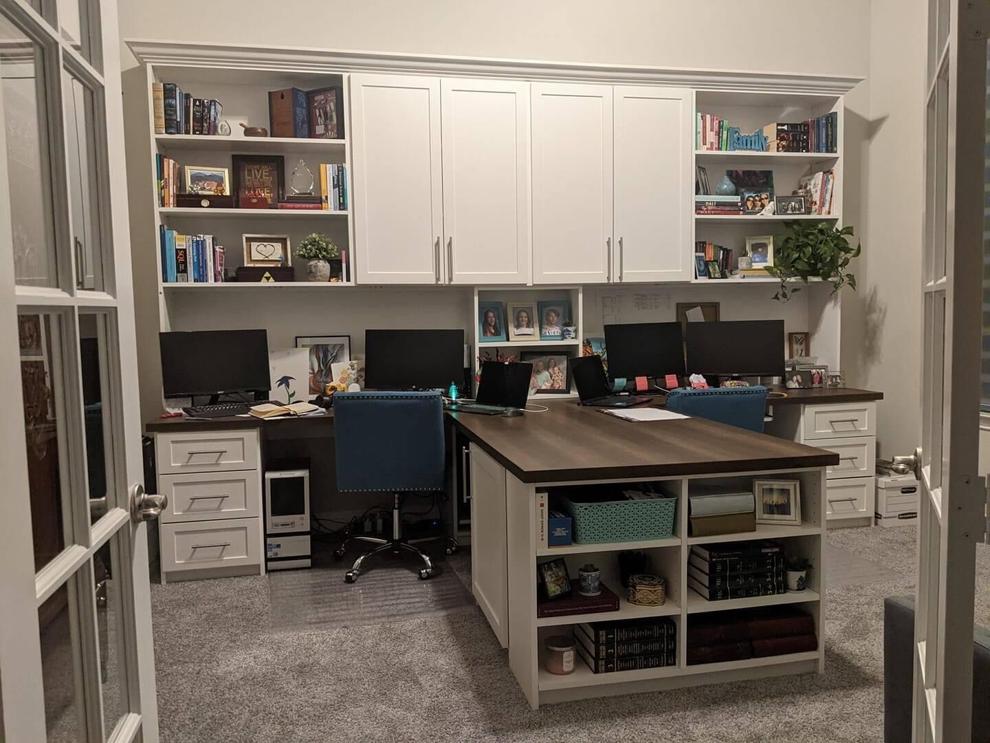 Q: Do you believe COVID-19 stay-at-home orders have changed the way people view their living spaces? If yes, how so?  
JS: For working people who work at home, they need space to put their office work things but they don't need that full home office, they're realizing they don't want to sit in a one-room office all day; they work all over their homes. And people who work out of their house are going to continue to work that way. People want simple, they can't stand the clutter anymore. 
MC: It's all about space; people have been spending so much time in their homes and they're really taking a good, hard look at what they have for space and what they could do to change it, and make it better and organized.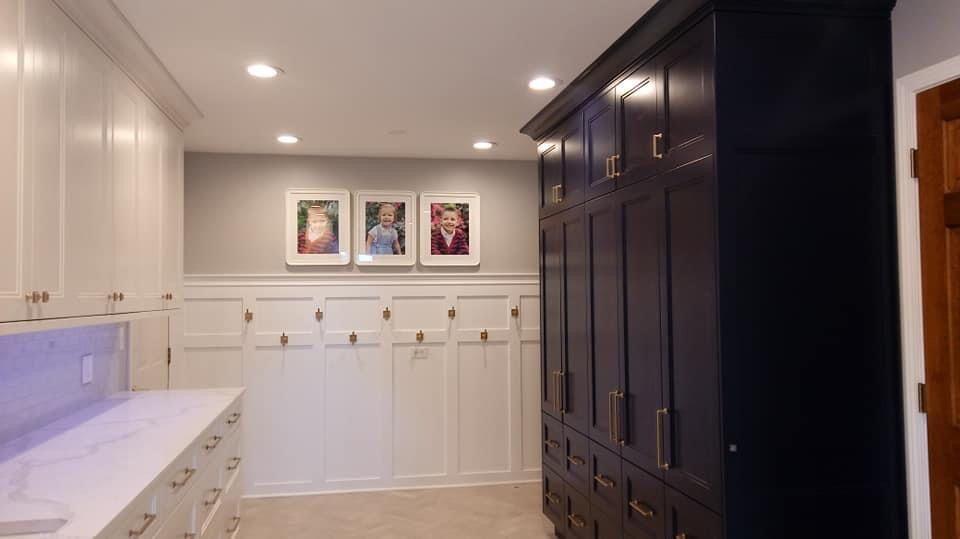 Q:  How do you go about helping someone find their particular "style"? 
JS: With this line of work, you get to know your clients and their style. I suggest you go online and pull some photos of things that are of interest to you, so I can put them together and figure out a direction to suggest. And maybe that first suggestion isn't quite getting it, but then it slowly evolves as we keep fact-finding.
MC: Our approach is to do a lot of listening… most of our customers have some idea of what they want when we come in, so we almost want to be like the doctor listening to them, the symptoms, and once we're able to "diagnose" that, and spend time in their home, measuring, designing… we'll price it out, we'll walk it out, go over all the different options for them. Our approach is to always design the most affordable; we always let the customer be involved in the design process.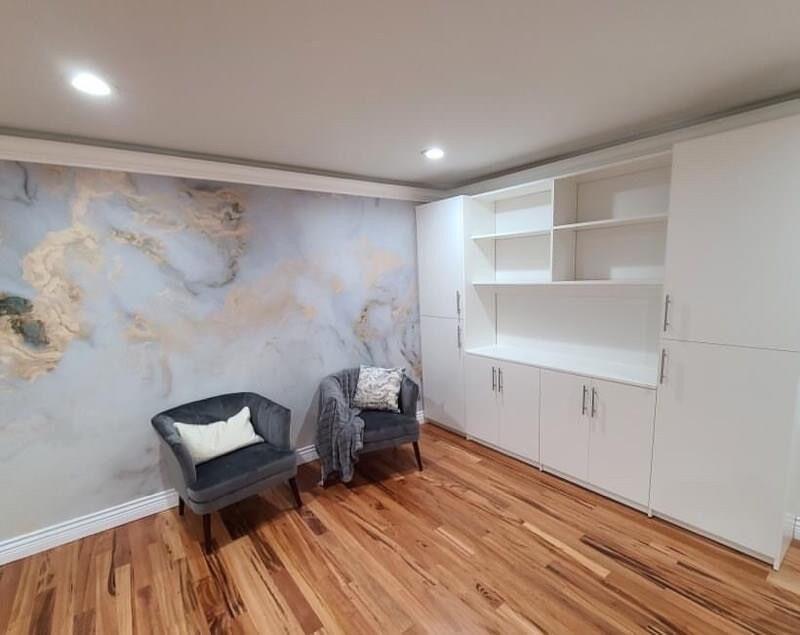 Q: Lastly, can you talk more about this before-and-after renovation and organization process for your clients and the positive benefits this experience provides them? 
MC: Well the joy, the sheer joy of replacing something that's maybe just some wire racks with something that is a piece of furniture that helps them get organized and stores all their stuff — and constantly talking to customers after the fact, and they're just so thrilled with their new space, and their new ability to be organized, especially in terms of midwinter — everybody's looking for some joy, right? It's a gloomy time of year, it's always nice to have something to be happy about it.