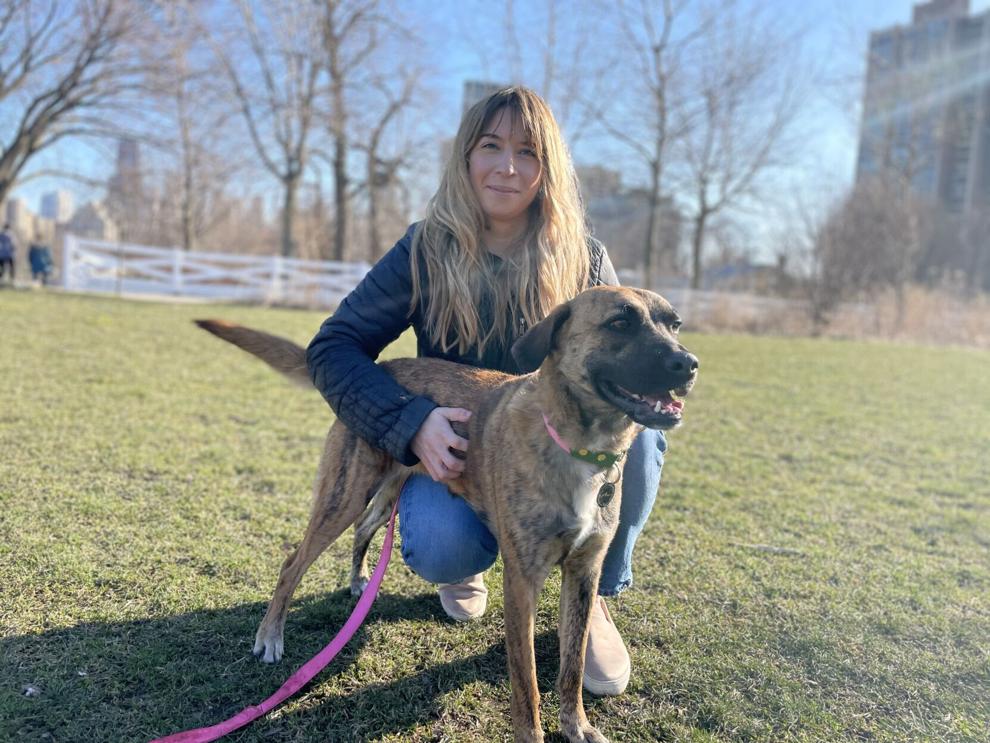 Adopting a pet was one of 2020's biggest trends. According to PAWS Chicago, in the past year, 4,100 animals, 1,958 dogs, and 2,142 cats have found their forever homes, and the pandemic is to thank. 
"As people are home now more than ever, they have more time to spend with and train their new pet," said Julie Poukatch, PAWS media and community relations manager. "People care about helping pets and have really come together to open their hearts and homes to a new pet in need."
That was especially true for 23-year-old Gabi Jedrzejewska, who adopted a dog last spring after moving back in with her parents at their Rolling Hills home. Jedrzejewska, a volunteer and member of the One-Tails Behavioral Support Team, had always wanted a furry four-legged companion of her own, and the circumstances convinced her to finally take the plunge.
"I think it's something a lot of people have wanted to do for a long time, something that's been in the back of their heads, like 'when the timing is right…' or, 'I don't have time now because of work,'" Jedrzejewska said. "So, I think when the pandemic hit, it put things into perspective for people, kind of like, 'If not now, then when?'"
When Jedrzejewska began browsing pet adoption pages, she was immediately drawn to Jolene, an adorably funny-looking pup with an underbite. The 1.5-year-old boxer-mix was a stray from Texas with an unknown past, and it was love at first sight.
May marks Jolene's one-year anniversary with Jedrzejewska's family, and she will celebrate her second birthday in July. Her adventures are chronicled on the Instagram account @offtotakeyourtreats.
Jedrzejewska said she would encourage future pet owners to consider how an animal would fit into their life—not just now, but in the future.
"Think 5-10 years down the road and of challenges the dog may have and think if those will fit into your life then," she said. "What if you have a toddler in five years? ... Can you handle the toddler and the dog in those years to come?"
It's a cat's world 
Brady Broski of Kiss FM-Chicago had always been a dog person, but when it came time to get a pet, he had to compromise with his fiance Rachel Martz, a cat person. 
"The compromise is… we got cats," he quipped.
Martz, an interior designer in Chicago, defended her end of the bargain, explaining that because she wasn't ready for a dog, cats were a great option before entering into "Act II." 
"I just wasn't ready to jump into a dog since I have been through a lot more work and we live in a high-rise," she said. "So, I thought if we could do the cats now then that would be fantastic and would be a great introduction." 
After browsing the PAWS Instagram account Martz and Broski fell in love with newborn, brother-and-sister twin kittens they named Jude and Penny Lane. 
Martz and Broski both praised PAWS' adoption process, saying, even with changes due to COVID-19, it was a "smooth" and "seamless process." 
"We're big fans of what PAWS does and their mission and what they stand for," Broski said.
"It still gives me chills when I hear the expression, 'When you rescue one pet, you're really rescuing two' because that's what it's all about… saving these animals' lives." 
Follow Jude and Penny Lane on Instagram: @judenpennylane 
Pet care and tips for first-time owners
Dr. Antonio DeMarco, veterinarian and president of Medical Operations at GoodVets in the West Loop, said mental and physical stimulation are important for new pets, particularly for cats that live in high rises. If pets don't meet those requirements, they could act out and cause issues for their human parents, such as urinating on surfaces in the house, he said.
"I tell new owners, you get a newly adopted dog or cat, it takes three months for them to fully learn and understand everything ... In that time while they are still adjusting, you can help with their mental health through activities, toys and sometimes, treat-toys," DeMarco said. "Making sure they have a comfortable place they can reclude to is important as well." 
DeMarco recommends toys such as laser pointers for cats to get their daily dose of mental stimulation, as well as a surface up high for them to be "alert and on the lookout." 
Daniel Rubenstein, head dog trainer at PUPS Pet Care, said a common issue he sees among new pet parents is showering their animals with too much affection and forgetting about routine and discipline. 
"(Pet parents) get too into an over-rewarding mindset that they forget about dog training, structure and routine," Rubenstein said. "Training starts with the moment you and your dog meet."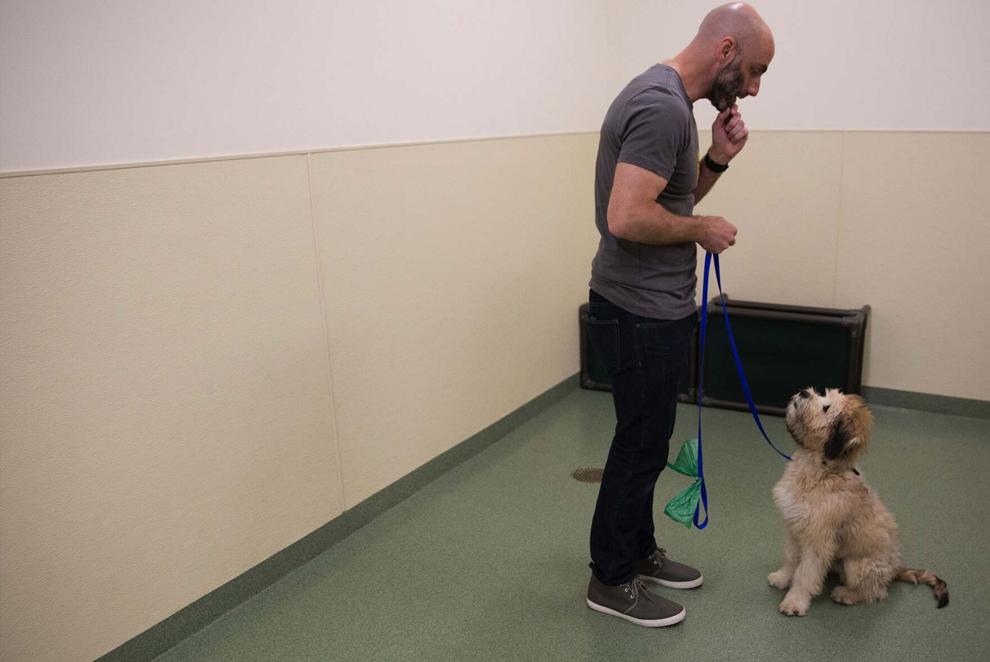 Rubenstein advises consulting a professional trainer to properly train a new dog instead of trying to "figure it out" from the internet or on one's own. 
"Love your dog like a child, but relate to them like a dog," he said. "If you can't understand and speak their language, you may just end up with a terribly misbehaved furbaby!"