The return of the Streeterville Social not only means that summer has arrived, but for this year, it means that area restaurants impacted by the COVID-19 quarantine have a way of getting some extra business.
Located on the second-floor rooftop terrace of the Loews Chicago Hotel, 455 N. Park Drive, the Streeterville Social has been a place for everyone, whether they're a hotel guest or just walking by, a place to enjoy cocktails, grab some food, and socialize with friends, according to Christian Hansen, the hotel's managing director.
And this year, Hansen said the social is teaming up with six neighborhood restaurants to help them bounce back after COVID-19 restrictions forced them to close to indoor dining and only offer outdoor dining, as well as pick-up and delivery services.
"We're in the neighborhood," Hansen said. "Streeterville is just a really good community. A lot of good residential folks who know us."
Partnering with local restaurants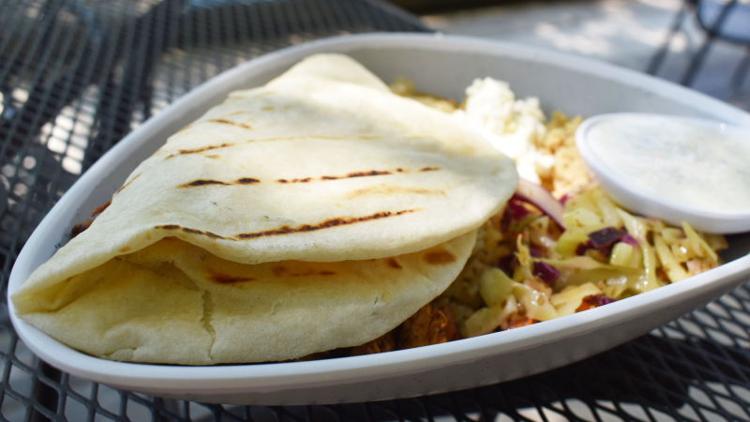 Because the Streeterville Social kitchen isn't open yet, Hansen said it was decided to try something different.
"We actually have partnered with local restaurants in Streeterville," he said. "We just thought that would be better for our neighbors. Normally, I'm not going to let people bring food in and sit up here." 
But the pandemic changed everything. Now, Hansen said guests to the social can bring food from partner restaurants to the Streeterville Social and dine out as they enjoy the views, the company and the drinks from the social's bar, which features a contactless menu.
"From our standpoint, Loews has a good neighbor policy," Hansen said. "That's just who we are as a company, and we're always looking for ways we can help our neighbors. And we just thought this was a natural in the sense of, 'Hey, let's get these restaurants. Let's get them out here. Let's partner with them and figure out how we can bring business for us and them.
"That's really kind of the intent here, to ensure that the economy is really our focus. You've got to take care of the community you live in. I know that sounds a little cliché but it really works well for us." 
Opening up the terrace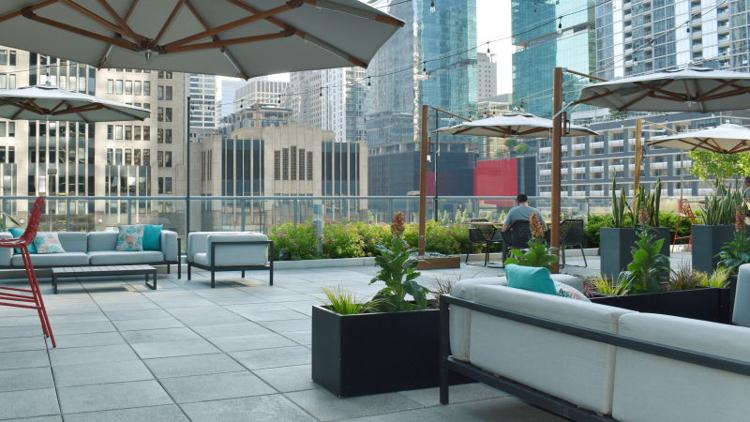 Lesley Catayong, the hotel's director of outlets, who oversees the Streeterville Social, said they've also opened up an area of the terrace that's normally only used by private events. It features a second bar, an open space for gathering as well as games.
"We're using it for overflow," she said.
Catayong added that the Streeterville community has been happy that the terrace has reopened for the summer.
"We didn't even announce we were open," she said, adding that a soft opening was held in late June. "(Guests) told us, 'We saw the umbrellas. We heard the music. We couldn't wait to come down.'" 
One of the restaurants the Streeterville Social has partnered with is Pinched on the River, a Mediterranean restaurant located on Ogden Slip. 
Pinched on the River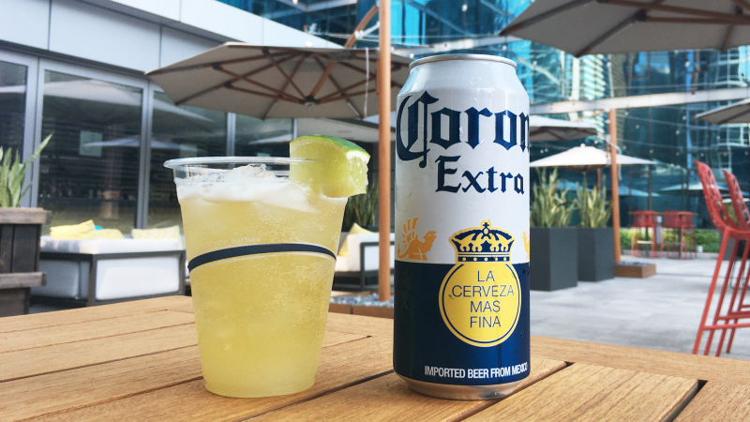 Like every other restaurant in Chicago during quarantine, majority owner Ranka Njegovan said Pinched on the River had to adapt, including switching from indoor dining to take-out, delivery and pickup. 
Since reopening for Phase 3, which allows outdoor dining, Njegovan said more customers have been returning to the restaurant.
She believes that Pinched on the River, which has a patio along the Chicago River, was lucky.
"That has worked to our advantage," she said of the patio.
Busines partner Nasi Dimashi agreed.
"It's easy to adapt to the rules and regulations because are fast casual," he said, adding that the restaurant always had a focus on patio dining, even before the pandemic.
There have been some challenges, Njegovan said.
"The one thing that's difficult and that we had to do was the six-foot distance between the tables," she said. "But we were also lucky enough to have our landlord offer us more space to kind of move out the tables."
Another advantage is, because the outdoor dining is in the back, she said customers had more space due to the walking path being wider than a sidewalk.
"It's more back by the river patio," she said. "We have a little bit more space to use."
Working with the community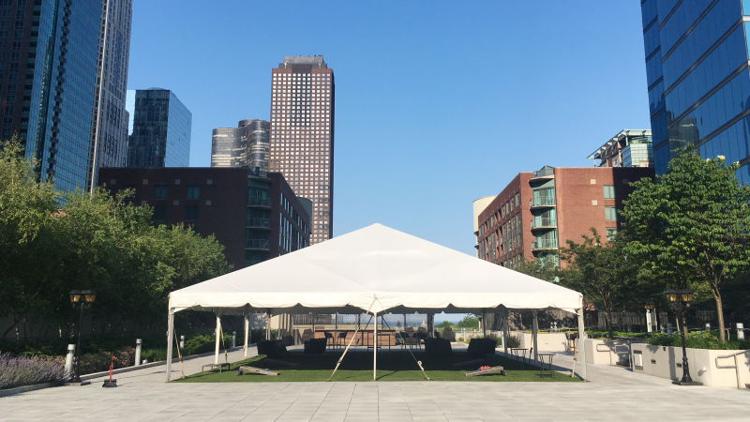 Dimashi said the customers have been very respectful of the rules. Even before reopening for Phase 3, he said they would regularly call the restaurant to check in on the staff to see how they were doing and if they could order.
He said nobody has ever gotten upset about the restaurant's new rules, either
"They see that our patio is full, they still respect the fact they need to wait a little bit because they know there's limited space and we're doing the best we can with what we have," he said. "I feel like everyone has been very, very, very respectful in that aspect."
He added that, if someone comes in and doesn't have a mask, the restaurant, if they have one available, will offer one to the customer. Njegovan said other times, if that doesn't happen, the group will send someone who does have a mask inside to place the order.
Other partner restaurants for the Streeterville Social are NIU Japanese Fusion Lounge, Luella's Southern Kitchen, D4 Irish Pub & Café, Robert's Pizza and Dough Company, and Carson's Ribs Prime Steaks & Famous Barbecue
The Streeterville Social is open Thursday through Sunday from 4 p.m. to 10 p.m. Hansen said those hours may be extended depending on how it fares with guests.
He added that it's unique that the social reopened before the hotel did. The plan is for the hotel to open later in July, but it largely depends on what happens with a variety of factors, including demand for lodging
Hansen said he anticipates the Streeterville Social being popular this year
"Everybody's ready to get outside and get going," he said.
The social is open on a first-come, first-serve basis, and has capacity for 46 people. More information can be found online here.