An "upside-down parade" and "more candy for all" are among the scheduled and potential benefits of an upgrade to the city's "Halloweek" celebration.
Mayor Lori E. Lightfoot — together with the Chicago Park District, the Department of Cultural Affairs and Special Events (DCASE), and the Chicago Police Department (CPD) —announced the news in a press release today.
Halloweek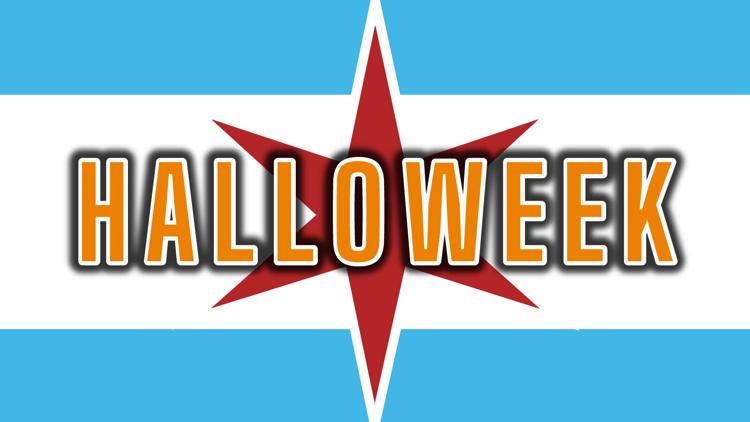 Taking place from October 26-31, "Halloweek" is a way for Chicagoans to celebrate Halloween while following eight basic health and safety guidelines recommended by the Chicago Department of Public Health (CDPH).
Guidelines include maintaining proper social distance, handing out candy with a tube or pipe, and limiting the group size of trick-or-treaters, which, according to the release, "means more houses visited and more candy for all!"
"Halloween means so much our kids, and after so much has been taken away, it's important for all of us that we still give them something to look forward this October," said Mayor Lightfoot. "But 'Halloweek' is about more than just having a week of fun Halloween-related activities, it's also about us as a city continuing to find new opportunities to come together in healthy and safe ways throughout this unprecedented moment."
Arts in the Dark Upside Down Halloween Parade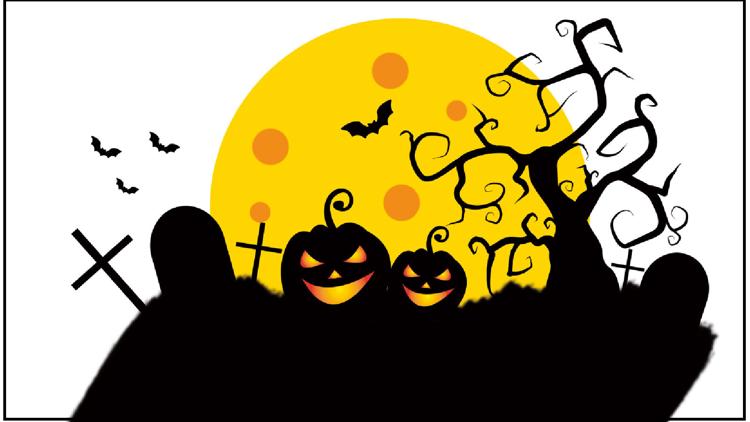 "Halloweek" culminates on October 31 with the Arts in the Dark Upside Down Halloween Parade.
The Upside Down Halloween Parade reverses the traditional notion of an outdoor mobile pageant by allowing spectators to "drive their cars through a path of spooky spectacles, performances, and floats" from noon to 3 p.m. at Washington Park. The event is hosted in partnership with LUMA8 and sponsored by Blommer Chocolate Company, which will hand out "special Halloween goody bags" at the conclusion of the spectacle.
Spectators are encouraged to dress up their cars in "Car-stumes."
Artists and performers from the Art Institute of Chicago, the Lookingglass Theatre Company, and After School Matters frequently join the celebration of Chicago's diverse communities that draws close to 100,000 guests each year.
Admission is free, but registration is required. Click here to reserve your spot. 
Candy courtesy of Chicago Park District and CPD
The Chicago Park District and CPD will also participate in "Halloweek" by providing candy for socially distanced trick-or-treaters, according to the release. Starting October 26, residents can check with their local park for additional information and locations where candy is available. Trick-or-treating with CPD will take place at the specific district locations below between 4:30-7:00 p.m.:
Monday, October 26 - Districts 6, 17, 25
Tuesday, October 27 - Districts 3, 14, 15
Wednesday, October 28 - Districts 8, 9, 12
Thursday, October 29 - Districts 5, 7, 10
Friday, October 30- Districts 2, 4, 11
Saturday, October 31 - All districts
A complete list of Halloween safety guidelines, which are in line with those issued by the Illinois Department of Public Health and additional Halloweek events happening across the city can be found at ChicagoHalloweek.org starting on October 18th.
Thousands of smiles
In the announcement, the mayor also gave a special shout out for the donations of candy "that will bring smiles to 10,000 children" provided by Ferrera USA, Pepsico/Quaker Oats, Ferrero, Mars Wrigley, Jelly Belly, The Hershey Company & Amplify Snack Brands.