Winter is coming. Whether my "Game of Thrones" reference made you smile, the chill of winter can translate to a challenging real estate market.  But life doesn't stop between Thanksgiving and February. In all twelve months of the year, job changes occur, families grow, and unanticipated changes arise, and all require people to buy or sell a home.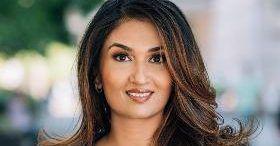 Spring generally is the most popular time of year to sell a property, with crowds of buyers aiming to settle into a new home before the school year begins. But housing inventory is crowded during that time of year, meaning there is more competition for buyers' attention. Alternatively in the winter, fewer homes for sale means less competition—and winter tends to bring out the serious buyers. As a real estate broker in the Chicago residential market for nearly 16 years, I've had some of my best months in real estate during the holiday season. These key approaches can help home sellers maximize their chances of success.  
Clear the way. This is more for single-family homes and townhomes than for full-service condo buildings. Shovel a clear path through the snow. Be sure to take extra care to clear off the exterior stairs and distribute a layer of salt.  
Assure that the interior of your home is warm and well lit. Chicago winters are frigid, dark and dreary with short hours of daylight. Make sure the interior of your home feels bright, in stark contrast to the weather outside. Don't turn off the heat, even if your property is vacant. Any less than 68 degrees in a cold Chicago winter could mean a less-than-ideal showing experience.  Aside from risking an expensive burst pipe repair, you could also be wasting a great showing opportunity because an otherwise interested buyer was too cold to notice your freshly updated kitchen or spacious floorplan. Consider heating your home a couple of degrees warmer than usual, and then set the temperature at normal. This will prevent the heat from kicking in during showings when the buyer is present, especially if your HVAC system is loud and noticeable.
Get your home professionally staged. Creating that home-like feeling can be difficult to do when the interior is empty, especially in the colder months. Not only does a clean, beautifully staged home signal to potential buyers that the property is well cared for, but the right staging can also help them better visualize the property as their own future home. Fire up the fireplace. If you have a fireplace, now is the time to show it off. Turn it on before the showing, for a quick and easy way to add some cozy ambiance to your place.
Price the home correctly. This is perhaps one of the most important tips for selling a home in the winter. Work with your Realtor to understand the marketplace and set a fair price for your home. Selling in the winter can be a challenge, but with the correct tools in hand, it can be a rewarding and stress-free experience.