The Chicago culinary community is not taking a backseat during the restaurant shutdown. With Illinois' shelter-in-place order planned through April 7, local restaurants have had to alter their methods of feeding the community.
Volare Ristorante is a great friend to have
Benvenuto "Benny" Siddu, owner of popular Streeterville eatery Volare Ristorante Italiano, is responding to the ongoing COVID-19 crisis by helping others. 
"Twice a week, we donate food for 50 people at the Ronald McDonald House," he said. "We are not allowed to go in, but we drop it off and we do whatever they need."
Helping the Ronald McDonald House, which supports the families of children who are hospitalized, is just the beginning of Siddu's generosity. He is also doing everything possible to retain the staff that has helped his restaurant thrive for 23 years.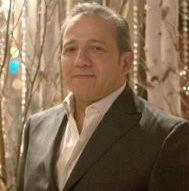 "We've got 120 employees," he continued. "Yesterday, everybody came to pick up their check, and we offered to feed them all." When the restaurant order is lifted, he hopes to "have a general meeting with the entire staff and hopefully compensate them for the time that they have taken off."
Located at the intersection of E. Grand Ave. and St. Clair St., Volare has become renowned for an extensive menu that includes traditional pasta, robust chops, gilled calamari, and spaghetti and meatballs. Siddu, who was born in Italy, says that his favorite dish is the linguine with zuppa di pesce — linguine with fish soup.
Besides serving its full menu every day, Volare has also increased the size of its pasta dishes for the duration of the in-person order. "We do 16-ounce portions," he said. "That's a one-and-a-half order." The restaurant also plans to repeat a half-priced special on steaks that ran last week and sold out the entree.
And if Viddu is available when the food is ready, he'll make the delivery in person.
"The neighborhood has been more than gracious to us," he explains.  "They have made me who I am today, and I love what I do."
To place an order, call (312) 410-9900 or visit volarerestaurant.com.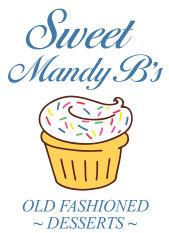 Sweet Mandy B's still baking away
Business at the Streeterville bakery has been "pretty solid with online delivery" during the in-person restaurant ban, according to, Assistant Manager Laura Amelang.
"We have temporarily reduced staff, but we look forward to being fully staffed when things get back to normal," she explained. "We had to figure out a lot of changes very quickly because we had just opened when the in-person prohibition was issued."
Amelang says that the most popular items are the cupcakes, with red velvet, peanut butter chocolate, lemon among the favorites, but she likes the confetti best. There is also a big demand for birthday cakes.
To order, visit sweetmandybs.com any time between 10 a.m. 5 p.m., when the last online order is taken. Customers have until 6 p.m. to pick up their goodies.
Miki's Park open for takeout & delivery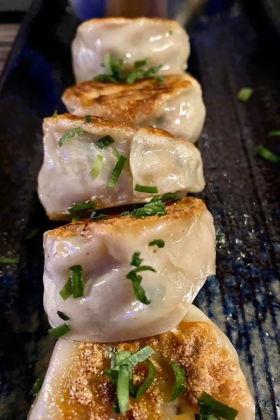 Calling itself "a Korean bar with Seoul," the new River North restaurant located at 109 W. Hubbard opened up just in time to greet the in-person dining ban, but that hasn't stopped it from cooking away.
"We are currently doing a carry out and we are available on caviar," said Chris Johnson.
He remained in high spirits while speaking with New Eastside News on a drizzly Saturday afternoon. "We are all keeping our fingers crossed and hoping that sooner than later we can be open again. I'm spending 13 hours a day at this takeout window on a street that's usually really busy, and there's not a soul on it right now."
The takeout menu is available every day from 11a.m.-11p.m. To order, visit mikispark.com.
Cupitol Coffee & Eatery working as a team
Owner Sellia Georges thanks her staff for being adaptable and rolling with the tide. "Everyone is working more as a team now," said Georges, "My barista is helping run food, or my food runner is making a smoothie"
Georges has retained employees who relied on Cupitol as their sole job, and is hoping to re-hire everyone back when this is over.
But customers are being generous with tips, and new people are ordering for delivery services and pickup at their 455 E. Illinois location. Coffee and all of the morning sandwiches seem to be the most popular orders, according to Georges.
Cupitol is open from 8:30 a.m. to 5 p.m. for delivery and pick-up. Visit, cupitol.com to place an order.