Gone are the days when fashion revolved solely around looking good—now, more than ever, it's also about doing good.
Whether through clothing lines that support fair trade or jewelry made out of recycled materials, a growing number of people in Chicagoland are making a difference in their community and beyond through a shared commitment to sustainable fashion.
For Candice Collison, a Chicago-area entrepreneur, the desire to be a conscientious consumer served as the foundation for her online store Mod + Ethico, which features sustainable clothing from independent designers. Last year, she launched her own line of sustainable maternity clothing, Of an Origin.
Collison creates each piece with care, working closely with Cotton Creations, a fair trade factory in Peru, to choose swatches of fabric for the garments and partnering with a Chicago-based patternmaker to fine-tune the designs. At production time, Collison confirms quantities and avoids overproducing inventory, which can have a negative environmental impact.
"Our pieces are all really stylish and fairly basic in a way, but they are all maternity and feeding friendly," Collison said. "I developed this with my own code for myself as a consumer, but also as a business owner."
Merl Kinzie, founder and designer at The SHUDIO, initially created her Pilsen-based boutique as a pop-up shop in 2015. Within five months, the project transformed into a full-time store, and today, its primary focus is on sustainably made and sourced items from eco-conscious businesses in the U.S.
The SHUDIO offers a collection of vintage clothing sourced from private buys, thrift stores, antique malls and just about anywhere modern vintage classics can be found, in addition to working with a woman who has been a wardrobe and prop stylist for many years and has built an "incredible catalog" of vintage items, Kinzie said.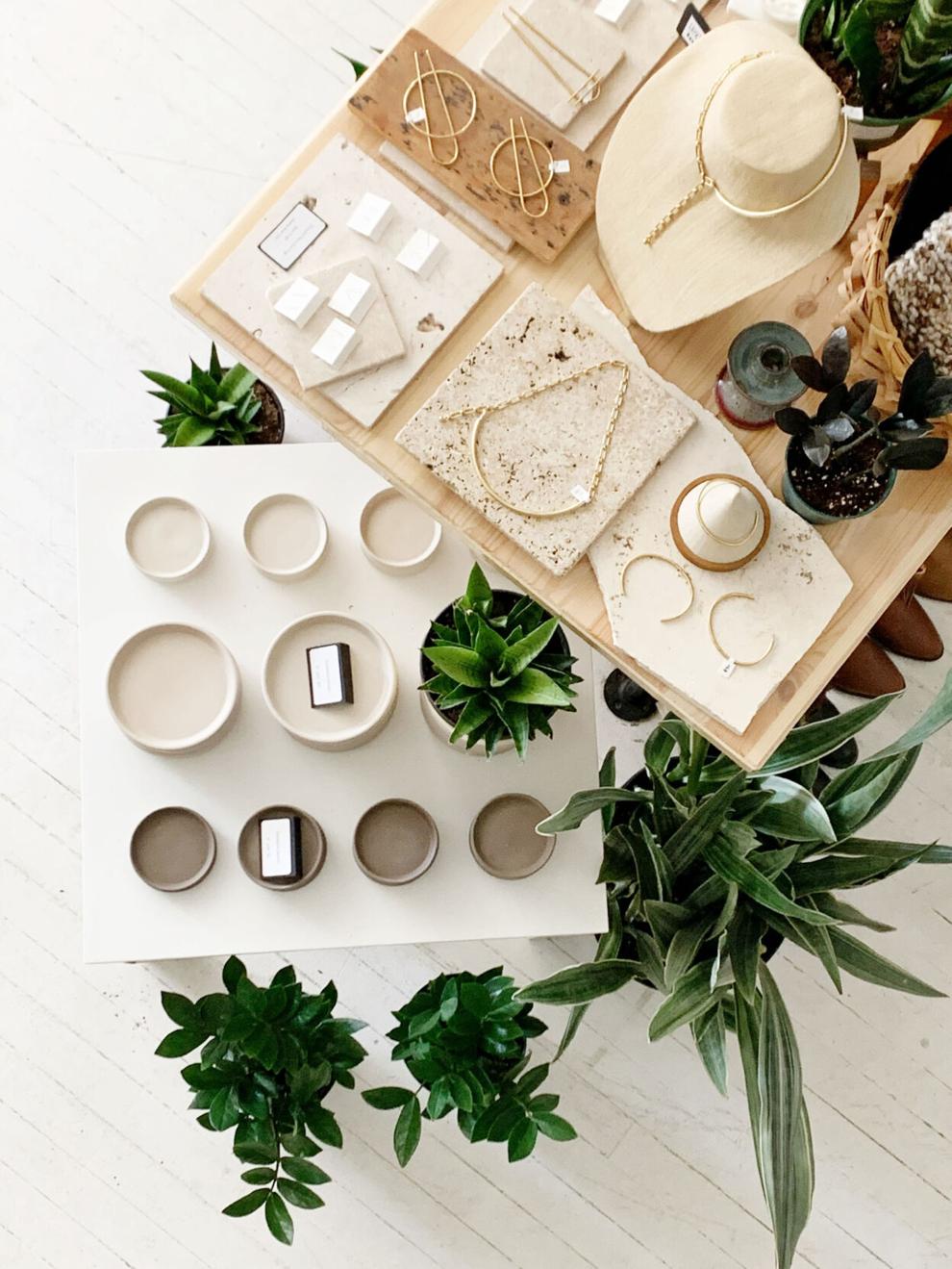 The store is also home to Kinzie's metalsmith studio, where she designs pieces in her own line of jewelry, Clyde's Rebirth. Kinzie incorporates vintage recycled metals and dead stock— items no longer available on the market—into her creations, allowing her to do limited runs of certain pieces and responsibly produce crowd favorites.
Kinzie's goal at The SHUDIO is to embrace an inclusive and judgment-free approach to conscious consumerism that makes it easy to shop greener.
"I think at times we get mired down in thinking that a single person can't be the change—and don't get me wrong, the big companies have the most to change—but one person times 50, times 1,000, etc. can enact such beautiful change," Kinzie said.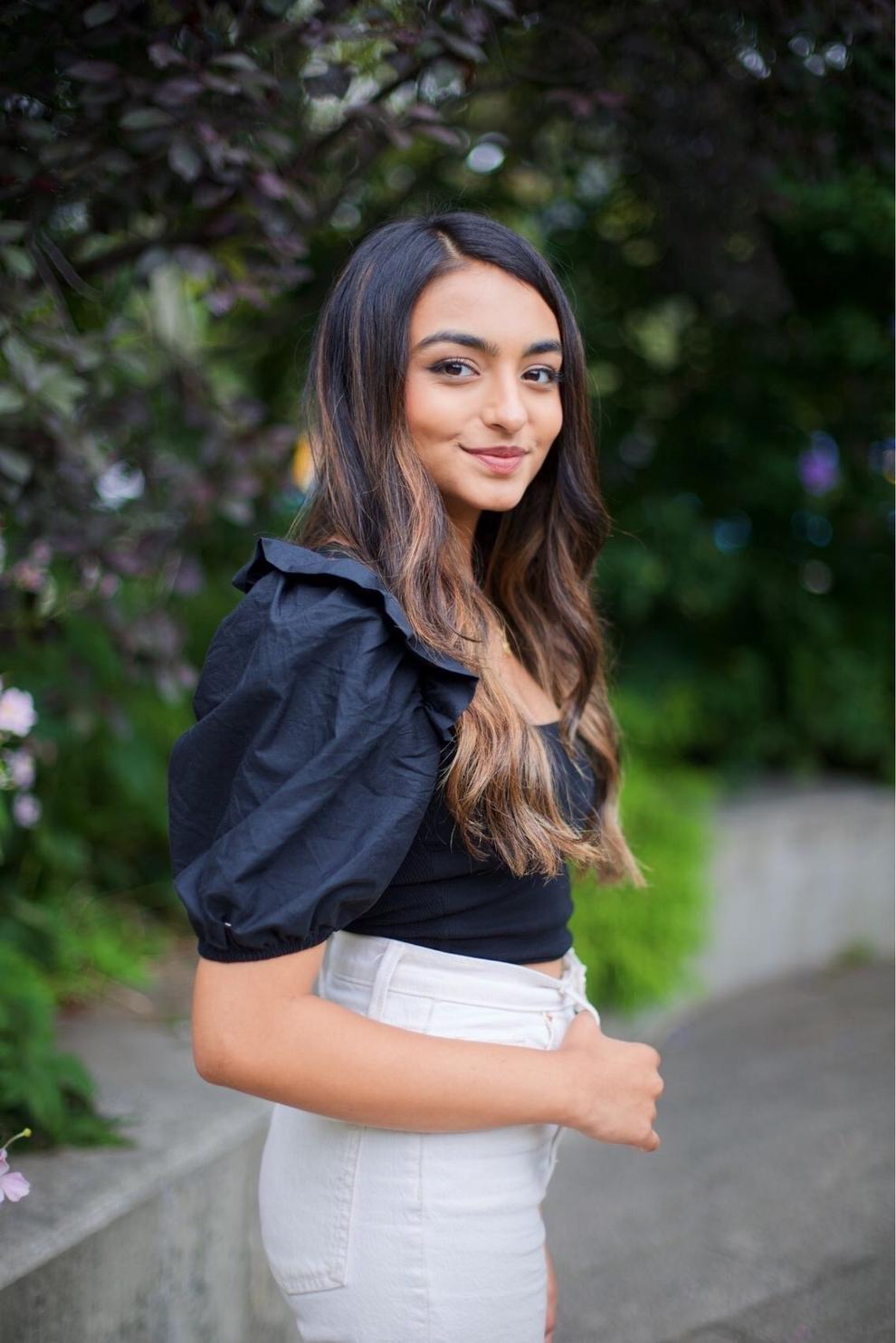 The push toward greater social responsibility and environmental awareness in fashion is inspiring a new generation of fashionistas. Nafisa Ismail, an ethical fashion blogger who grew up in the West Ridge and Rogers Park area of Chicago, was inspired as a high school student to launch Simply Sustainable, a club that taught her peers how to sew and upcycle their old clothes into something new each month—for instance, transforming a pair of old jeans into a denim skirt.
Ismail also created a website, simplysustainable.club, and Instagram blog, @_simplysustainable, to chronicle her explorations into sustainable fashion and share her tips and finds.
"Sustainable fashion is about timeless pieces that you can wear over and over," she said. "I will say that one thing I commonly see is people creating a capsule wardrobe for themselves consisting of a small collection of garments and accessories that complement each other and can be worn and re-worn in many different ways."
For Ismail, who is currently a sophomore at the University of Pennsylvania, buying sustainable brands all the time isn't possible. She recommended fellow shoppers on a budget follow the "buyerarchy of needs"—in other words, the most sustainable and affordable thing to do is use clothes already in their possession.
"Upcycle your own clothes, find new ways to style the clothes you already have," she explained. "Once you've exhausted that, borrow from a friend or sibling, swap with someone, thrift, make it yourself, and then, as a last option, buy something new."