The Goddess and Grocer has created the "Jilly" Bean Cupcake in honor of their Executive Chef Jill Dedinsky, who passed on Friday, August 28, after suffering a sudden brain aneurysm.
A friend, mother, and professional, Chef Jill added a unique set of ingredients to Chicago's cultural scene. "Her energy was boundless," Chicago Chef Ida Pinkney told WBBM Radio's Steve Miller after learning about the news. "Boundless energy. And her love of feeding people was part of that." 
Chef Jill is survived by her son, Jay Ridgway, and cherished by friends who have established a GoFundMe campaign to help cover her medical expenses and support Jay's future. To learn more, click here.
The "Jilly" Bean Cupcake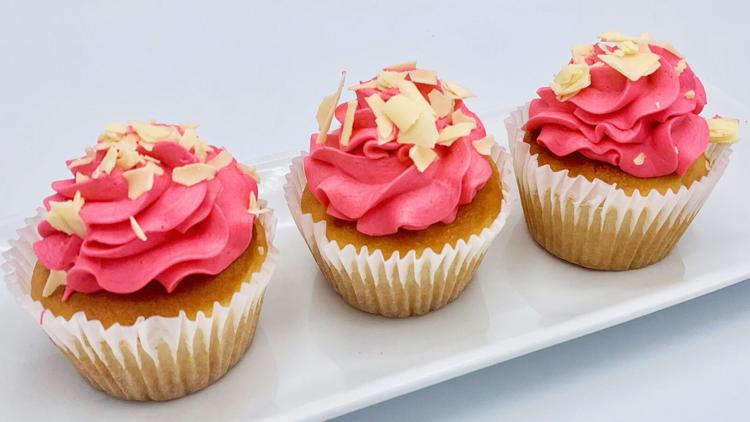 The "Jilly" Bean Cupcake features Chef Jill's favorite Goddess vanilla cake topped with hot pink buttercream (to match her vibrant chef coat) and white chocolate shavings.
Since Chef Jill participated in the city's Polar Plunge to raise money for the Special Olympics every year, Goddess will be donating 100% of the cupcake proceeds, $3.95, to the charity that meant so much to her.
To purchase cupcakes, stop by any Goddess and Grocer location or pre-order by the dozen (with 48 hour advanced notice) by clicking here.