Architect Danielle Tillman shaping the 

face of Chicago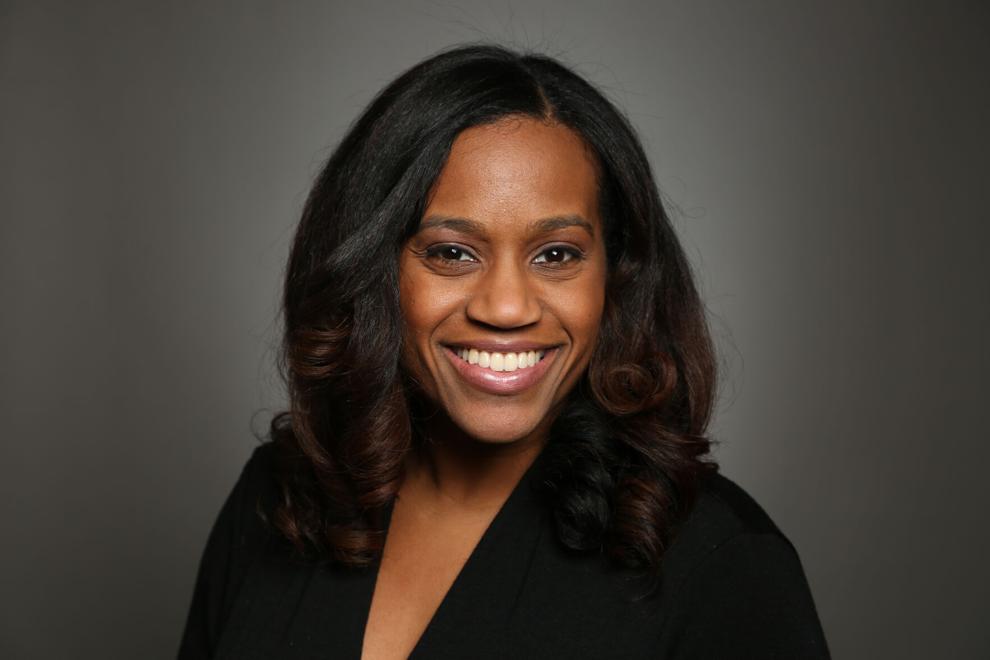 As managing principal at bKL Architecture, Danielle Tillman has played a major role in a number of architectural projects throughout Chicago, including GEMS World Academy, Exhibit on Superior Chicago and the Whitney Young Library renovation.
"Chicago has so many layers and so much depth, both culturally as well as professionally," she said. "I think it is a great global city, and from an architectural standpoint, it's a beautiful city, with so many different types of architecture that we should really be able to celebrate."
Though Tillman grew up in Knoxville, Tenn., her roots lie in the Windy City, where she was born. After earning a degree in mathematics from Spelman College and a master's degree in architecture from the University of Michigan, she worked for the Chicago-based architectural firm Skidmore, Owings & Merrill until joining bKL in 2011.
Tillman is a member of several professional organizations, including the National Association of Minority Architects and Commercial Real Estate Executive Women of Chicago, and previously served as a mentor at LINK Unlimited Scholars. She was named in Crain's 40 Under 40 list in 2019 and received the American Institute of Architects Illinois Alan Madison Service Award that same year.
How did you first develop your passion for architecture?
I have enjoyed it for as long as I can remember. I think it started out in childhood. Moving from Chicago, I always missed the big city, the urban spaces of Chicago, and so coming back to visit, I always enjoyed traveling through the city, going downtown and looking at the buildings. That really sparked my interest in getting involved with architecture very early.
What do you most enjoy about your role with bKL?
As managing principal, not only am I outward and client-facing but also inward as well. So, being able to nurture our staff, show our appreciation for their hard work is really an honor—and also, being able to have the opportunity to speak and interface and nurture the relationships with our clients and consultants is what I enjoy most.
What qualities define a good leader?
There are some work qualities that are kind of inherent: Hard work, drive, but also compassion and empathy. Those are qualities that make people want to be led by you. A good leader is one who is in the trenches with their team, so it is about an "us" mentality to move the vision of the company or a project forward.
Out of all the projects you've been involved with, which one are you most proud of and why?
I think each one has a special place. I'm going to pick two, even though I'm proud of each project. I would say Exhibit on Superior—it was a project where I was able to really grow and develop myself as an architect. I think what we established with the urban influence that we were able to do with this masonry tower that gave a nod to the history of the site, and with a pocket park that really responded to wants and needs of the neighborhood, was not just putting up another glass tower but also being conscious of the history of the industrial masonry buildings of the River North area. I would also say that the Whitney Young Library was another pivotal growing point within my career. That's two different scales and two different people we were able to touch: public library access for education within a neighborhood community, and being able to see active uses for a public agency was a great opportunity. 
Who are your biggest architectural influences?
As a mathematician, I always found Zaha Hadid extremely interesting, and with her mathematics background as well, that always conjured admiration for her process. I'd say locally, I have also admired Dina Griffin, an African-American architect in Chicago who owns her own firm, is involved in major projects here in the city and really influences the work within the city of Chicago. I think those two have been great influences.
What is the process of creating a new design like?
It's so multi-faceted, but what's really important is our time, both understanding the site and the site context and also understanding who the user groups are and who the stakeholders are, and being able to have conversations with the communities that we are serving with these buildings. 
What are the biggest lessons you've learned throughout your career?
It's about the details. I think issues can be extremely broad, and if you look at the broadness and scale of either the project or the business, you can become overwhelmed. And so, one of the best lessons that I've learned is to take bites, to be able to tackle that broader goal. It's about that, and it's also about hard work, and it's about nurturing relationships. It's never about going at it alone—you need a team, you need support and to be able to nurture those relationships to further yourself, to further your goals and to further those around you.