Lyric Investment Group founder Naiya Mehta recently built and rented half-dozen micro-apartments in a West Loop brick two-flat. Equipping each of the nearly 300-square-foot units with high-end appliances and strategically designed interiors, the Streeterville resident leased all of the properties on the first day they were shown.
"We had so many applicants," she recalled. "We had a bidding war."
Miniaturizing the standard-sized dwellings tapped into a special brand of resourcefulness and determination that Mehta has been perfecting since she arrived in Chicago with her family, who emigrated from Gujarat, India, when she was a year old.
"I was an illegal, yes; I was a dreamer," she said. "We were living under the radar for those years, but—nose to the grindstone—we made it work. We spent every waking minute when I wasn't in school at the library."
After President Ronald Reagan legalized her family's status by signing the Immigration Reform and Control Act of 1986, Mehta began a new dream to become a judge. She earned a law degree from the University of Illinois and worked nearly eight years as a federal attorney in Los Angeles, Calif., before realizing that her true passion was something else.
"I decided the law was just not right for me," she said. "It created too many ceilings, and I would have to give up real estate investing, and I wasn't ready to do that."
Since then, Mehta built a successful investment, equity, and real estate development company while finding time to get married and start a family.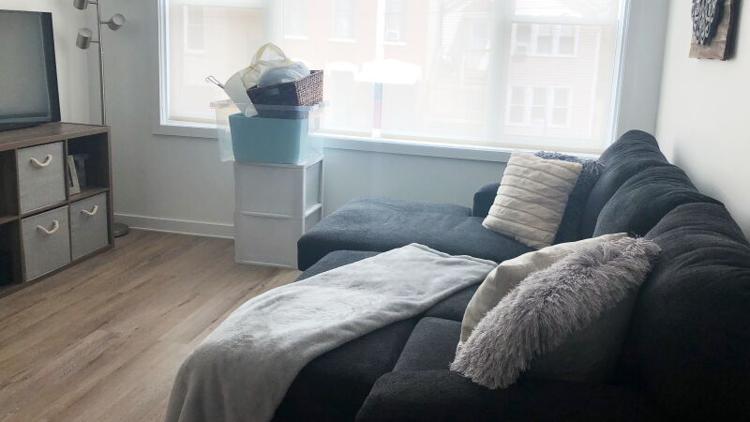 How did you get involved in real estate?
Fresh out of law school, I decided to buy an apartment building. My husband was with Amazon—traveling a ton, working crazy hours—and I needed something to fill up my time. Being a federal attorney only took up 40 to 50 hours a week, so I decided to dabble.
What was your first property?
I bought my first house, my brick baby, in 2004 or 2005. Within a month, we had a drive-by shooting, and one of my tenants asked to get out of her lease. I said, "of course." Before I knew it, I had let four tenants out of their leases. I called my dad and said, "I'm putting it back on the market," and he said, "real estate is a long game—you can't make a million bucks overnight." It's been fifteen or sixteen years now, and I've actually proven him wrong.
How did you get involved in micro apartments?
I was getting a lot of inquiries from flight attendants and pilots, medical students, residents who wanted a really nice place to live but they were never home. They would work 15-hour days or be home every third day and they just wanted to throw their clothes into a washing machine and enjoy their Uber eats takeout. So we create a very small space for them.
How do you make them livable?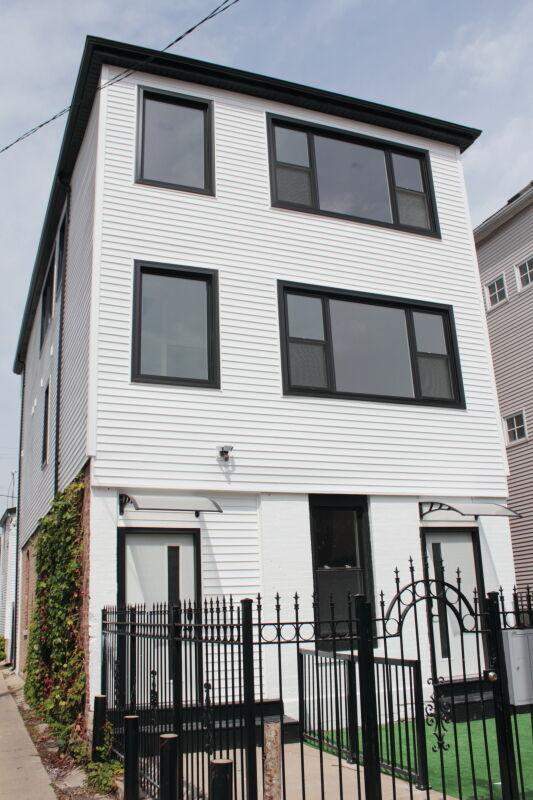 We create high-end spaces that have all the luxuries you need: In-unit washer and dryer, stainless steel appliances and whatnot. My husband and I collaborate on design ideas. The cabinets and the walls are white, which opens the space. The tile work is high-gloss white, which has a lot more reflection than matte finish. We put floating vanities in the bathrooms, which make the space look bigger. Every bedroom fits a king-sized bed and two nightstands.
How many different contractors worked on this job?
We did mechanical, electrical, plumbing, HVAC, carpentry, drywall, paint, demo and haul-away guys, floor tillers, and we had an architect and a project manager. It took about twelve to fifteen people.
How did your company, Lyric Investment Group, get started?
In 2015, some of our neighbors asked if I could help them figure out where they should be investing. I originally declined—I did not want to handle other peoples' money—but they kind of strong-armed me. They were doctors, and I started a physician-only fund. We were earning anywhere from 12- to 20-percent returns. That morphed into property management and development. Right now we have four projects going on: three in Chicago and one in California.
How do you determine which properties to develop?
Local developers bring me projects, and I vet about a hundred of them and choose three. We negotiate a rate of return that depends on the back end and how trusted the developer is. My motto is: Every deal needed to be a grand slam. Not just a base hit. Not just a home run. But a grand slam. If it's not secure, we don't engage. Of course, there are always hiccups and financial surprises that come to light.
What is the most challenging part of the process?
Dealing with the city. They want to make sure that we're zoned properly and everything is how it needs to be. It involves talking to the Alderman, Walter Burnett, who I am now very good friends with.
What did you want to be when you were young?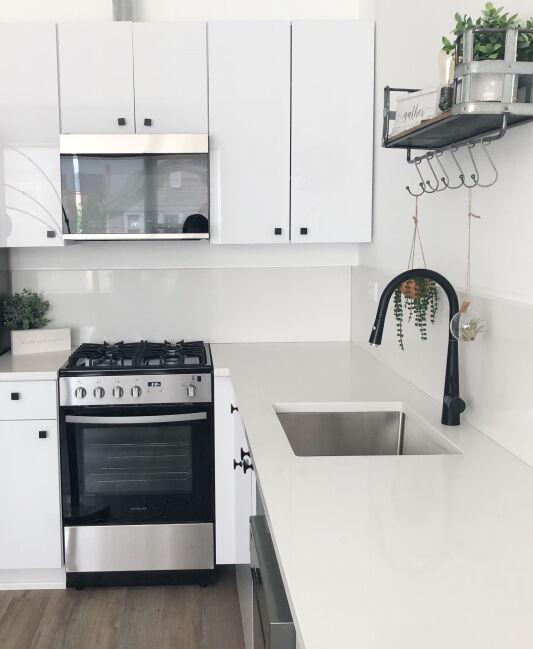 I always wanted to be a judge. I come from a family of attorneys and judges, and I have an uncle who is next in line for the Supreme Court of India. He always told me, "I want you to be the first female judge in the family." And that was my goal since I was eight years old. But when I was offered a position to take the exam to be on the bench, I just knew I had reached my limit with the law.
How did your immigration status affect you when you were young?
It was really scary. Whenever we saw a police officer, we would hide into our (car) seats. We were terrified of law enforcement, but also taught to respect them. It was a different type of terror than we're currently seeing in the current climate.
How do you determine which projects to pursue?
I just kind of analyze the neighborhood details and the demographics. I like to buy things near public transit and I like things near hospitals. I shy away from colleges because college kids are there for a year and wreak a lot of havoc. We also work with engineers to make sure that everything is structurally sound and we get city permits so everything is signed off before we begin work.
How do you earn and maintain the trust of the people you lead?
I think you just have to be down to earth and make reasonable allowances for construction delays and understand where people are coming from. When you have a solid contract—which I do because I'm a lawyer and I drafted all of my own contracts—it gives everyone a comforting feeling. They know they get paid when the contract says they'll get paid, and we've had great working relationships.
Have you faced any challenges because of your gender?
I tell my husband that I would be so much more successful if only I were a man. It's a male-dominated industry, not just the construction but also the private equity funding part of things. I have to really earn peoples' respect. In a way, it's really hard for me. In another way, people really enjoy working with me because I'm a breath of fresh air because I am a woman and I'm not nearly as aggressive.
How has treatment of women evolved since you got in the industry?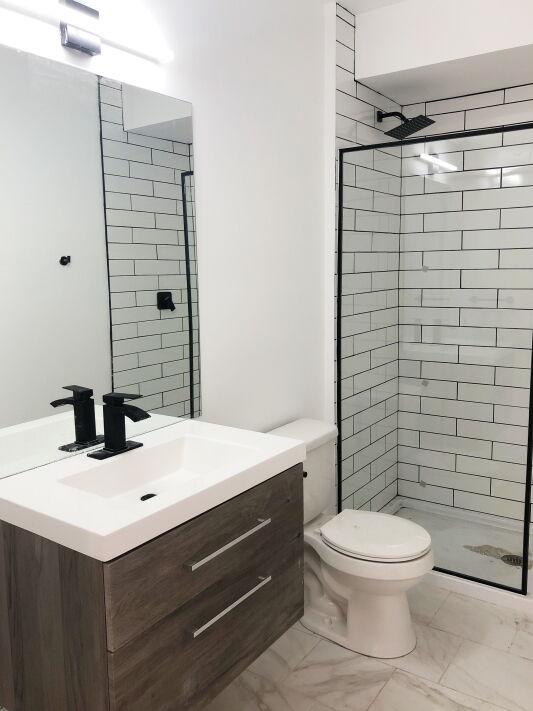 I think you're seeing a lot more women and young people buying investment and cash-flow properties. I'm really proud of how many professional women will buy an asset on the side just to manage and get their feet wet owning property. Moms and women are really great when they run their family's finances. They're very multi-task oriented, and I'm so happy to see that I'm not the only female investor in the pool any more.
What's the greatest challenge facing Chicago real estate and development?
The greatest challenge is undoubtedly the tax increases that we have systematically seen every year. It mainly funds things that have nothing to do with property. If I put money into taxes, I would expect the school system or the roads to get a little bit better. But in Chicago a lot of our tax money is going toward retirement benefits and pensions for police and teachers unions and whatnot. So we have a really hard time sort of keeping investors here.
What do you enjoy most about what you're doing right now?
I love the flexibility. I get to spend a lot of time with my kids and I get to create something. There's a start and a finish and I get to create something out of nothing. I also love that I'm the money guy in the room. I am the reason that these projects happen, and I think that people often forget that women can be in private equity and finance, too. I'm also usually the youngest person in the room, and I take great pride in that.
What do you like about Streeterville?
We're really into tequila these days. We do tastings, the good stuff, and love the nightlife. We also like to bike ride and be at the lakefront. Kickboxing is my personal hobby that I love to just do on my own. When I'm not working, my main job is to be a mom: go home, make dinner, pick the kids up, and drive them to all their dance and piano classes.