Bill's Original Tavern Pizza began dishing out tavern-style pies for carryout and delivery from its new location in River North on the day before Halloween. Open 4-10 p.m. Monday – Sunday, the restaurant will deliver up to five miles from its home at 317 N. Clark St.
The menu offers a variety of classic and modern thin crust pizzas as well as Parmesan French fries with garlic aioli, Italian-style sandwiches, fresh salads, desserts and bounty of additional selections.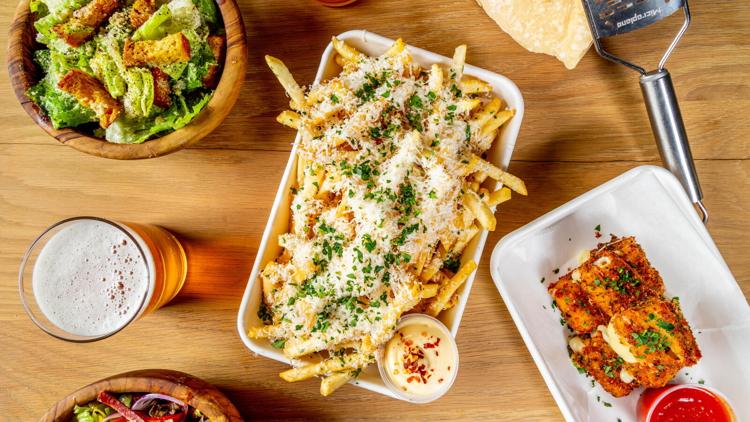 Named for RPM Restaurant partner Bill Rancic, the venue was inspired by Rancic and RPM partner Kelly Clancy, who each developed a taste for classic tavern-style pizza while growing up on Chicago's south side, according to a press release.
"My family would order tavern-style pizza every Friday night from iconic South Side pizzerias like Fox's and Aurelio's," said Rancic. "To be able to open up a tavern-style pizza place is exciting because I get to share something that was such a big part of my childhood with everyone." 
"My dad has owned a pizzeria for the last 25 years at 115th and Pulaski," said Clancy. "I grew up working there, and at the beginning of this project, the first stop for Chef Sam and I was to my family's pizzeria."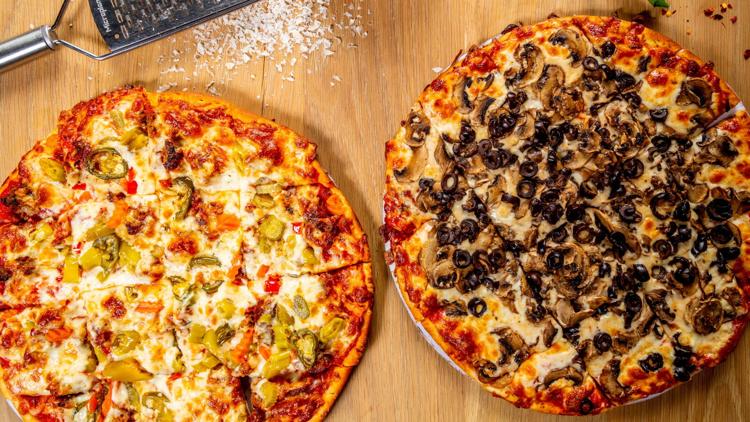 "Chef Sam" is Chef Sam Dickstein, leader of the culinary team that rolls the dough to create the crispy thin pizza crust. Available in 10-inch, 12-inch and 14-inch sizes, the pies are cut into squares before serving.
Signature classics include the prime beef Meatball & Giardiniera, the Italian Sausage made with fennel, the Lugano Mozzarella and Bill's Original Cheese. Modern varieties include Buffalo Chicken with shaved celery and a choice of ranch or blue cheese for dipping and BBQ Chicken topped with Kansas City BBQ sauce, caramelized onions and bacon.
Guests can also make-their-own pizza with a choice of more than a dozen toppings.
The Pizza Party family meal for four includes Caesar Salad, Garlic Bread, Bill's Original Cheese Pizza, Pepperoni Pizza and Chocolate Chip Cookies for $65, plus tax. Order the Pizza Party family meal for four on Tock.
Two-handed Italian-style sandwiches are also available. The Italian Beef is slow roasted, thinly sliced, served on a Turano Roll and finished with Natural Beef Jus. Other sandwiches include the Prime Beef Meatball and the Chicken Parmesan.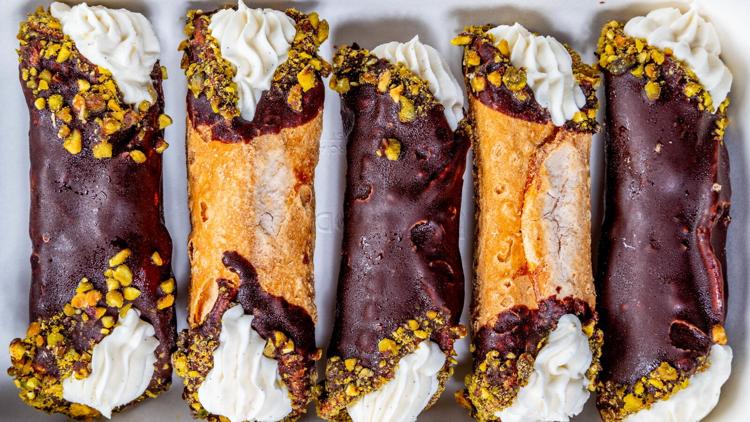 Desserts include Italian lemon ice and hand-dipped Chocolate Cannolis made by RPM Seafood's Pastry Chef Andrea Cote.
Housemade Tavern To-Go cocktails by RPM Restaurants' Beverage Director Ben Schiller are also available. Among them: Burnt Paloma with mezcal, grapefruit and lime, a Black Manhattan with bourbon, averna, Angostura Bitters, and more.