Streeterville locals and downtown visitors can now satisfy their craft beer cravings right in the neighborhood.
Crushed by Giants, a new brewpub that opened July 17 on the second floor at 600 N. Michigan Ave., is the latest venture by Greg Shuff, who also owns three other Chicago-area breweries: Roebuck, Corridor Brewery & Provisions and DryHop Brewers. The business is Streeterville's first brewery.
"There was that hole that needed to be plugged, and that's how we looked at it and how we approached it," said Jesse Valenciana, Crushed by Giants' marketing director. "On top of that, the space was very enticing ... It's a very exciting part of Chicago, and pre-COVID, you'd get a really nice mixture of Streeterville residents and tourists."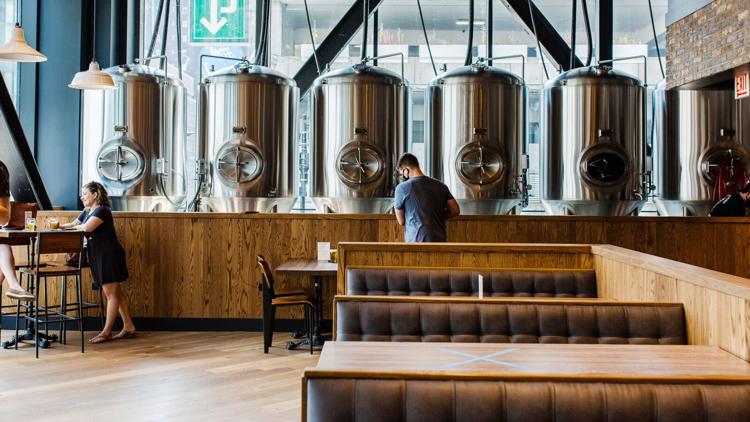 The brewpub's beer menu features creatively named brews such as the Radioactive Rainbow Blackberry Gose, which includes citrus and berry flavors, and Neon Werewolf DDH IPA, while the food menu offers a selection of sandwiches, tacos, salads and other items.
"The great thing about Crushed by Giants is you're getting a really talented brewer that has a lot of experience in the trade," Valenciana said. "He's won several awards. You're getting real authentic craft beer in Chicago, and then on top of that, we've got a really talented chef in Pat Sheerin."
To ensure guests' safety, Crushed by Giants is diligent about enforcing social distancing, and the facilities are fully sanitized each night, Valenciana said.
"That's something we take very seriously," he said.