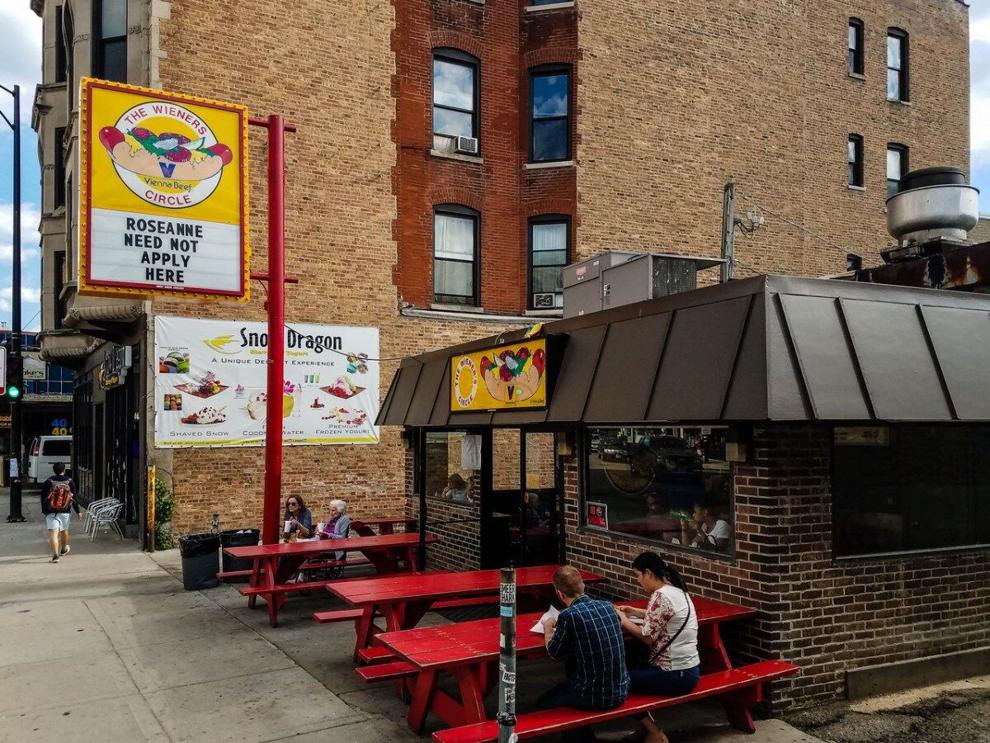 Chicago Alfresco, a new initiative announced by city officials Friday, will increase outdoor dining space and provide businesses and community organizations with the opportunity to design creative long-term outdoor spaces. 
In an effort to increase dining spaces due to safety regulations imposed by the COVID-19 pandemic, the city issued special permits last year that allowed bars and restaurants to operate outside in private parking lots, on the sidewalk or on closed streets. This new program builds on Mayor Lori E. Lightfoot's commitment to assisting businesses during the CoVID-19 pandemic. 
The Chicago Alfresco is part of the city's larger initiative to open streets and create places for dining, public life, community, arts, culture, walking, and biking.
"Chicago has never needed its streets more, and we've never needed more out of our streets," Chicago Department of Transportation Commissioner Gia Biagi said in a news release.
An example of a business already implementing this is The Wiener's Circle on Clark, whose  manager, Evelyn Morris, told the Chicago Eater once the restaurant reopens, its parking lot will be converted into patio seating along with a bar.
The new design guidelines, according to CDOT, encourage the thoughtful design of visually appealing community places that foster a sense of ownership, belonging and safety through activation, physical transformation, community engagement, and economic development. The program will be implemented in all Chicago neighborhoods.
Proposals are now being accepted for the Chicago Alfresco Call for Projects. The first round of neighborhood organization proposals will be accepted until April 15. To answer any questions, a virtual webinar will be held on March 26 at 3 p.m. 
Businesses can still apply for Expanded Outdoor Dining permits online at chicago.gov/specialeventspermits.