Offshore on Navy Pier will not let the nation's largest rooftop fall victim to the pandemic. The 56,000 square-foot bar, restaurant, and event space will remain open when the rest of the historic facility closes for the year on September 8.
"As locals, we know that some of the best weather in Chicago is September and October," explained Sales & Marketing Director Kathleen Jenkins. "And with the views we have here, we want to stay open."
No doubt, the customers appreciate the gesture. On recent Saturday nights, nearly a thousand guests have arrived to enjoy the heroic effort that Offshore puts into sharing its incomparable location. Combining a robust selection of food and drink with healthy recreation, the venue has become something of an essential Windy City business.
"We worked so hard to make this place what it is," said Jenkins, who has been a member of the Offshore management team since day one. "This is like a labor of love."
Food and drink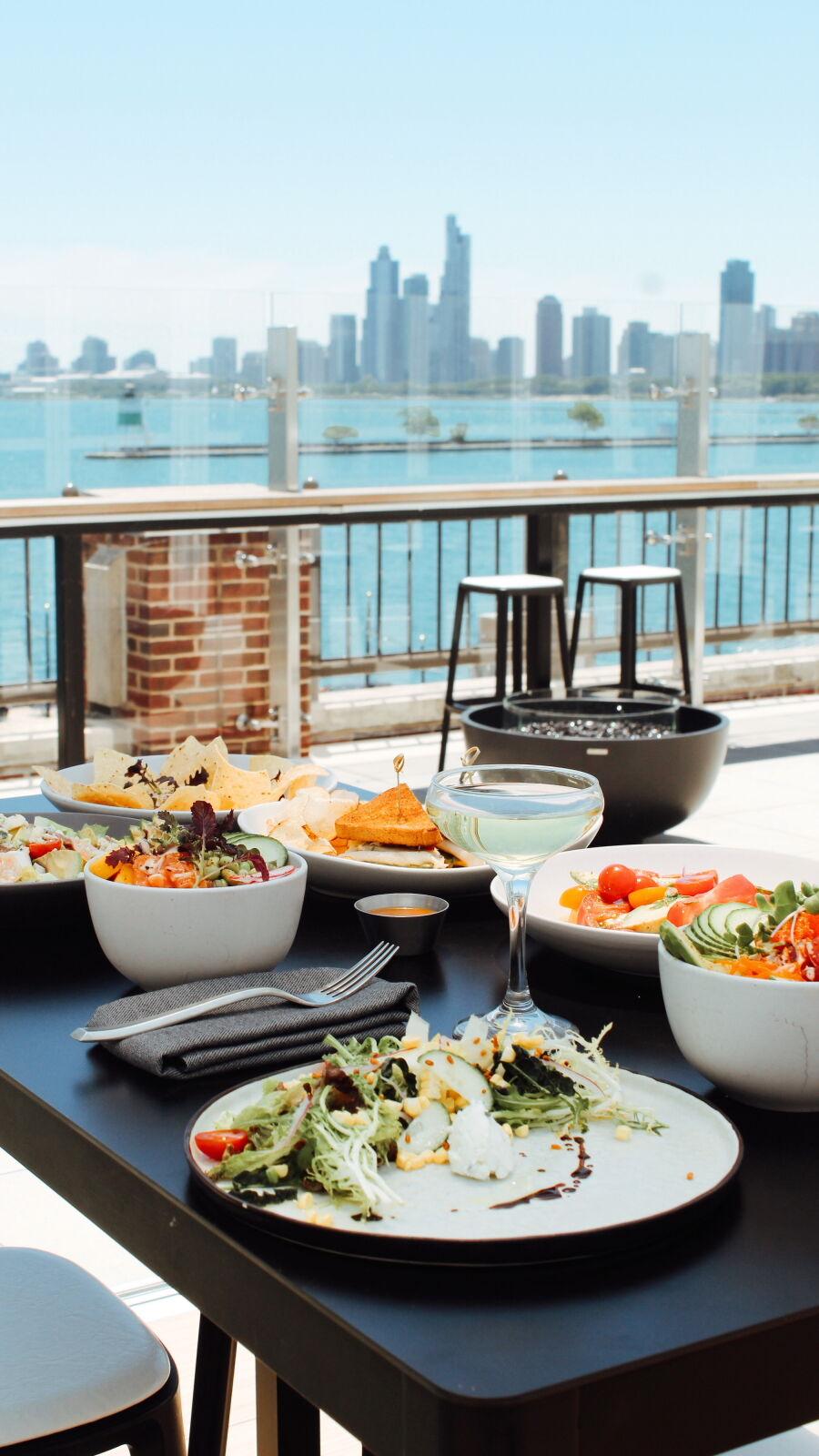 Offshore's dinner menu includes seafood entrées like the Faroe Island Salmon and the Ahi tuna Poké Bowl. Traditional favorites include the Prime Double Griddle Burger and the 8 oz. Filet.
The drink list combines signature cocktails like the coconut rum-based Catch Me Offshore with a healthy selection of champagne and an abundance of reds and whites.
And for brunch, Jenkins recommends the Spinach and Sweet Corn Omelet "just because of that Midwest sweet corn."
Activities and recreation
There are numerous activities to go along with the consumption. On Saturdays, The Space Between Yoga Studio hosts Pure Barre sessions that Jenkins describes as "kind of like if a ballerina were going to teach a workout class." And on the 17th and 30th, Pinot's Palette will stimulate creative inspiration by adding Offshore's wine to an art class that includes paint, brushes, and canvasses.
"You sit and paint your own version of the skyline while the sun is setting on the Hancock," Jenkins explained. "Everyone gets to take their own painting home."
Jenkins also said the venue hosts "killer parties" like last year's New Year's Eve bash with ABC 7, which included a live broadcast of the network's Kickoff Dance.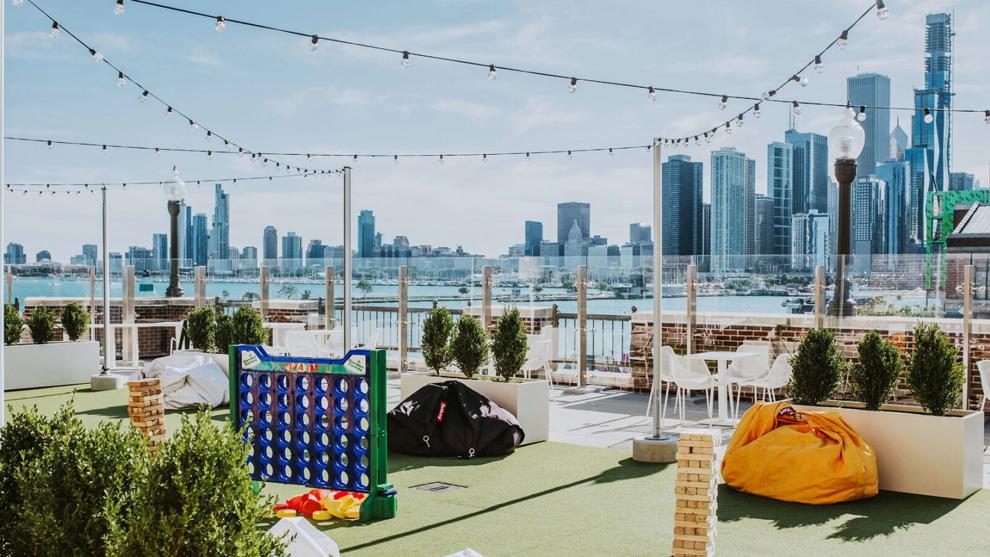 To keep customers safe, Offshore offers contactless transactions and facemasks for those who may have neglected to bring one and, since the venue is so spacious, tables are always spaced six to eight feet apart. It also requires employees to wear masks and check their temperatures twice a day.
According to Jenkins, that's fine with the crew. "Everyone's excited, and we want to be here," she said. "With the weather and the sunsets, it behooves us to stay open."
Offshore will soon be paired with The Sable, a 222-room Hilton Curio hotel.