When Josh McCahill, along with brother Matthew, imagined the pair's future restaurant, they had a vision of a local hangout based on three simple, yet classic components: pizza, beer and a jukebox.
That dream became reality on July 7 with the opening of PB&J in the West Loop. The new restaurant features an outdoor patio that can accommodate up to 66 customers, as well as retractable garage doors that allow open air into the main dining area.
"It's really a casual, no reservations, first-come, first-serve, dog-friendly, family-friendly place," McCahill said.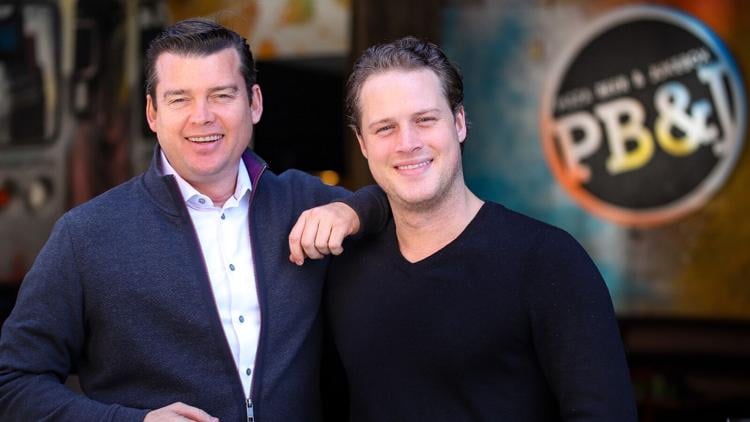 Located at 205 N. Peoria St., PB&J is the site of the former Fulton Market Company. The McCahill brothers were drawn to the space's amenities, which included a 24-tap beer line and a brick pizza oven.
"We thought, 'This is perfect,'" McCahill said. "We changed things, mainly cosmetic, and we were ready to rock."
Among the restaurant's most popular dishes are the whole jumbo wings, which come in BBQ, sweet chili and Buffalo varieties, and an array of Neapolitan-style pizzas, which include a gluten-free cauliflower crust option.
"We have our Chicago favorites, ones like Chicago Heat Wave–it's got three different types of Chicago meats on there, with some basil, and a few different cheeses," McCahill said. "And we also have a loaded baked potato pizza, which has slices of potato and a dollop of sour cream ... it's so delicious. It's my favorite one."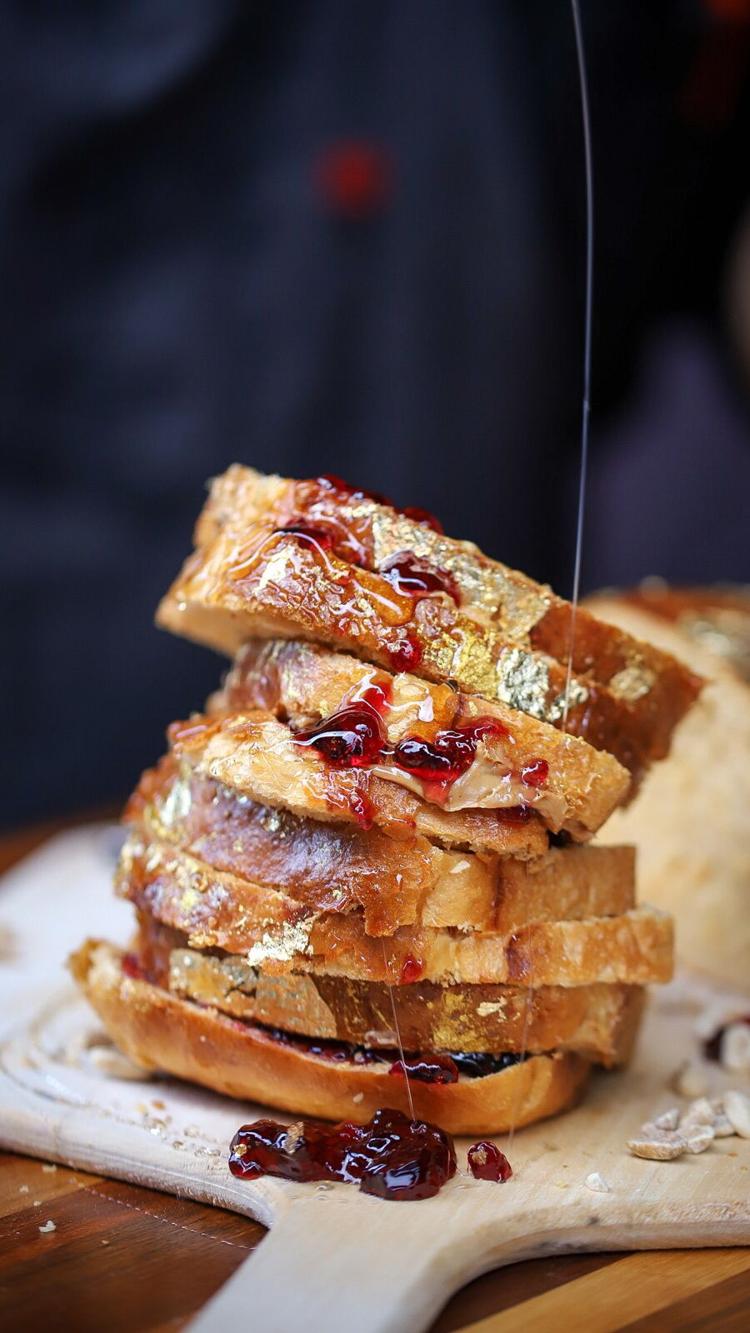 The restaurant also offers the "most expensive PB&J in the world," which must be reserved at least a day in advance. The $350 dish includes Manuka honey from New Zealand, Adams all-natural peanut butter, Maison Dutriez redcurrant jam–made by deseeding each berry by hand with goose quills–and a special in-house loaf of bread baked with gold leaf.
"All of that is actually going to [Chicago HOPES for Kids]," McCahill said. "We're donating all the proceeds to that, so we're not making any profit off of it."
To ensure guests' safety, PB&J staff members take guests' temperatures and information when they arrive; sanitize and wipe down tables, glassware and silverware between seating; and encourage guests to place their orders through QR codes, rather than using physical menus.
The restaurant is also installing UV lights in the air duct system to help kill airborne bacteria, McCahill said.
"We've got custom face masks for our staff," he added. "They're really cool-looking."
West Loop residents Caitlin Herlihy, Katie Barany and Tim Barany were among dozens of locals enjoying a Saturday night meal at the restaurant about two weeks after it opened. Herlihy described the experience as "10 out of 10," saying she appreciated the quality of the service, music and the food, especially the sliders.
"We were here last night and today," Katie Barany added. "So, that says it's good."