Calling all wizards! Get ready to mix it up at The Cauldron, opening on Thursday, May 4 in an iconic 10,000 square foot former Chicago Bank. There will be an immersive potion-making experience, a vault speakeasy, and a restaurant. Chicago will be the third location, following successful New York and Philadelphia openings.
"We want our customers to have fun when they visit The Cauldron. We are creating a place of laughter and enjoyment, where you get the feeling of being a kid again," said The Cauldron co-founder Matthew Cortland. "We can't wait to open in Chicago."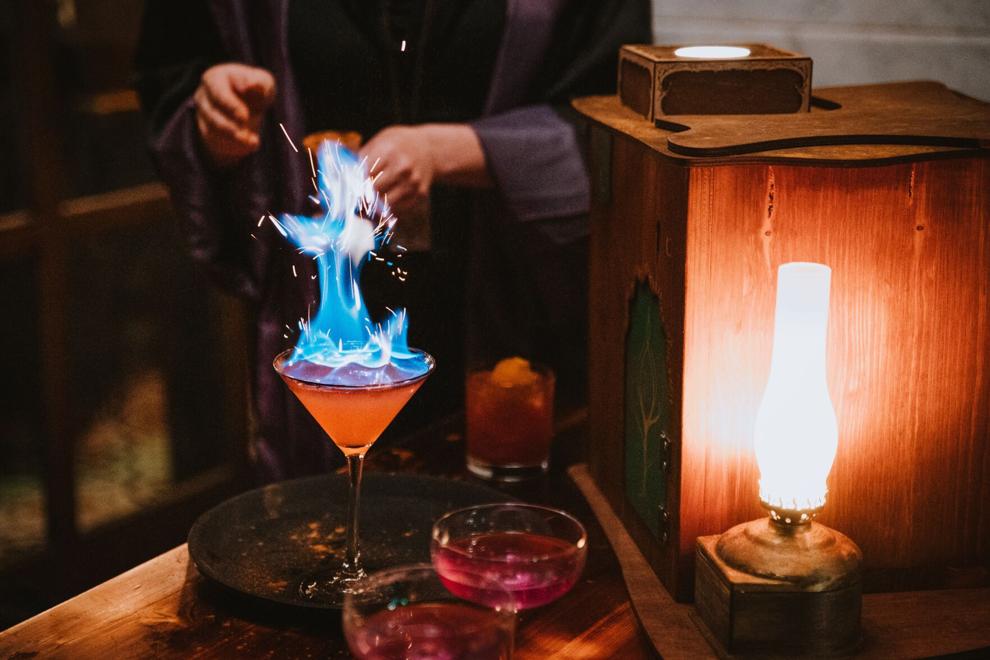 Guests will use working magic wands during The Cauldron's immersive potion-making experience. Drinks will bubble, smoke, and change color. Sessions start at $31.99 per ticket and include three drinks, magical materials, and supplies. Did I mention you get to wear a robe too?
There is also "The Vault," a speakeasy located in the bank safety deposit vault. Guests will be able to enjoy molecular cocktails (I'm feeling I should have spent more time paying attention in physics class). I can hardly wait to experience these scientific cocktails from the world of magic.
Hungry? Wizards will not go hungry! A full-service restaurant and bar will serve British comfort food with a fantasy twist. Get ready for your fish & chips to bubble and smoke with a sea salt vapor! I'm excited to see the cauliflower cheese. It will be served on fire and extinguished with liquid ribbons of English white cheddar. I'm ready to unleash my inner culinary wizard.
Get ready, Chicago, because the magic is coming. Theme restaurants are the latest rage across the nation, and this is going to be a unique experience. Mark your calendars for the opening. I'm officially under their spell.
You may also like:
Goose Island Brewhouse is hosting Stout Fest '23
Taste over 60 spirits at 'The WhiskeyX' festival