The Taste of Chicago has been cancelled, but the city's restaurants are still cooking. This creates an ideal scenario for foodies to host their own private sampling feasts at home. A handful of Streeterville residents and professionals shared their thoughts on the best food to serve to friends when hosting what will hopefully become a never-repeated tradition known as "Replace the Taste."
Dennis Downes & Gail Spreen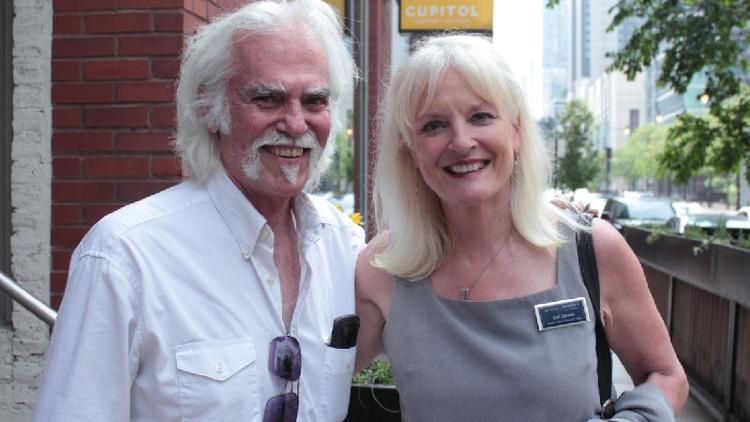 Combining dynamic professional pursuits with active social calendars, Streeterville husband and wife Gail Spreen and Dennis Downes have become experts in Chicago dining. Gail is a top-producing real estate agent and a co-chair for the Streeterville Organization of Active Residents (SOAR). Dennis is an artist and writer whose work includes the Cap Streeter sculpture in front of Yolk restaurant at 355 E. Ohio.
"We definitely have our favorite restaurants in the neighborhood that we have really tried to support during COVID," Gail said. "Number one would be D4, which is the Irish pub here on Grand Ave." Among the best items for a tasting, she listed the chicken fingers, the shepherd's pie and the nachos made with pot roast that, according to Dennis, are "to die for."
Other recommendations included meatballs from Robert's Pizza, flatbreads from Pinstripes, ribs from Carson's, appetizers from Pinched, French fries from Flamingo and the house salad with chicken from Cupitol.
"We're not the fanciest eaters in the world," Dennis said. "But we like good food served by good people."
Justin Olivas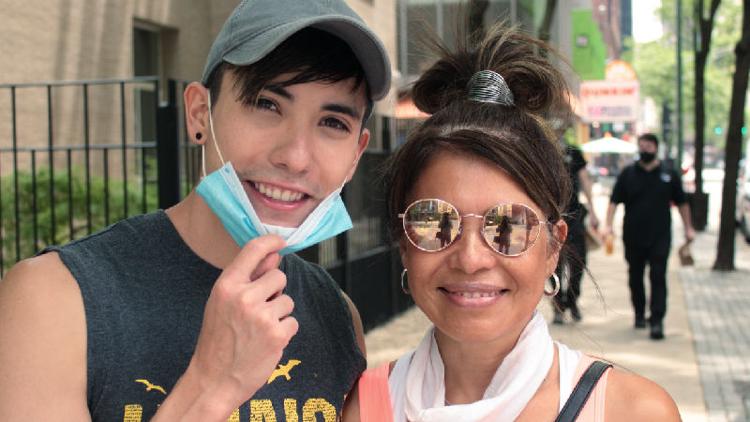 Justin Olivas, a Northwestern Medicine resident who recently arrived in Chicago from Houston, was en route to have lunch in Chinatown with his mother Elizabeth when he paused to share his culinary suggestions. Although he has never experienced Taste of Chicago, Olivas was quick to offer an impromptu sampling of what friends could expect if he were to replicate the feast at home.
"Probably sechwan, sushi, different types of pizza and maybe like some different types of burgers as well," he said.
He also explained the somewhat lofty reputation that the Windy City restaurant scene enjoys in his hometown.
"I look forward to visiting the rooftop restaurants in Chicago," he said. "There are not that many rooftop bars in Houston, or Texas in general."
Marcia & Michael Dylan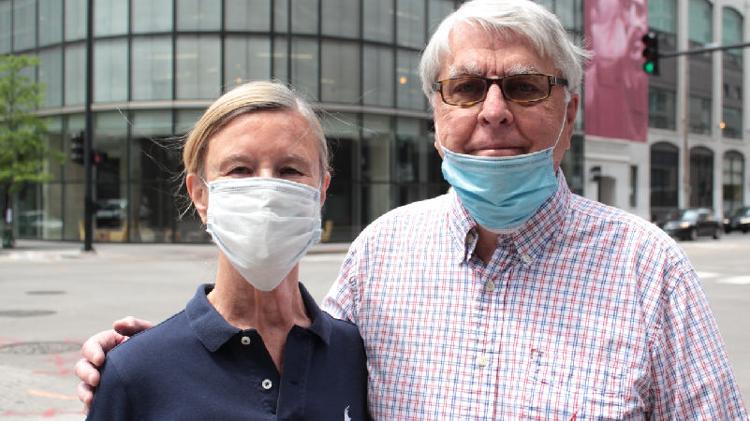 Retired Streeterville husband and wife Marcia and Michael Dylan moved to the neighborhood six years ago and, according to Marcia, "we love it."
Marcia's ideal homebound feast would include "almost anything on the menu" from Le Colonial on Oak. "They have some wonderful shrimp dishes," she said. Michael's preference leans toward Coco Pazzo, where any of the pastas would suffice.
For regular nights out, the Dylans recommend Pinstripes at River East. The large indoor/outdoor venue features bowling, bocce and enough room to "keep people apart" in a patio along Ogden slip, according to Michael. "They have very good food, too," Marcia said, "If you're a neighbor, you can get a little red wrist band and your first wine is a dollar."
Shelly L & Tabatha P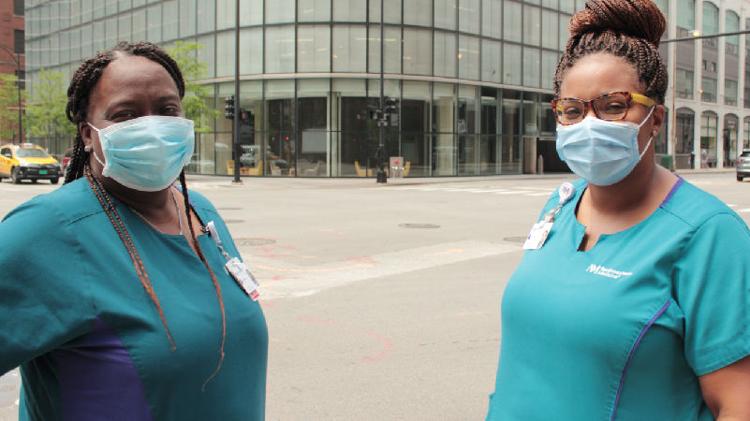 When dining out, Northwestern Medicine Phlebotomists Shelly and Tabatha prefer upscale restaurants that offer stylish interior design and warm ambience as well as tasty cuisine. But if they were to host a Taste of Chicago event at home, they would stick with the classics.
"Tacos from Uncle Julio's; drinks from Bar Louie," Tabatha said.
"French Fries," Shelly added.