Soldier Field's lakefront location, distinctive columns, and unmatched views of the Chicago skyline provide a memorable backdrop for musical performances. With a capacity of up to 61,500 people, the stadium has hosted many high-profile concerts over the years, including U2, The Rolling Stones, Elton John, and Paul McCartney.
While some concertgoers have criticized the acoustics due to the stadium's open-air design, the energy of the crowd and the excitement of the performance more than make up for it. Even with a large capacity, the stadium still somehow manages to feel intimate.
Soldier Field is set to host to a bevy of top performers and major shows this summer:
Country megastar Luke Combs comes to Chicago for one night as part of his unprecedented world tour in 2023. Combs is known for his honest lyrics that often focus on themes like love, heartbreak, and small-town life.
If you don't already have seats, you are never, ever, ever getting into this show. You can try your luck, but tickets are famously sold out. Taylor Swift's "Eras Tour" will showcase the singer's evolution as an artist through her greatest hits over the years.
Get in formation, Queen Bey's "Renaissance" Tour will stop in Chicago for two nights this summer. If you like her, then you shoulda got some tickets for it.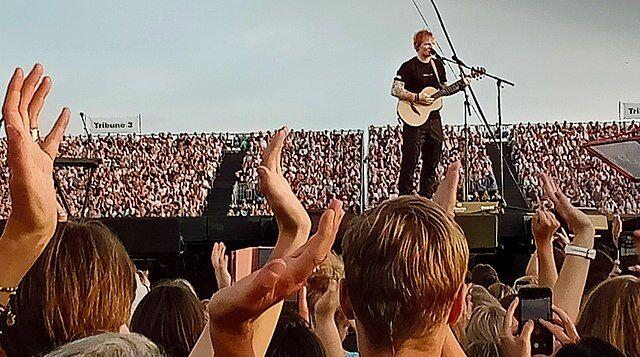 Ed Sheeran has become one of the most successful and popular singer-songwriters of our time. He'll bring his heartfelt lyrics and catchy melodies to the House that Halas built for one night this July.
Head off to never-never land with legendary metal group Metallica this summer. They'll perform live at Soldier Field two nights this August.
You may also like: